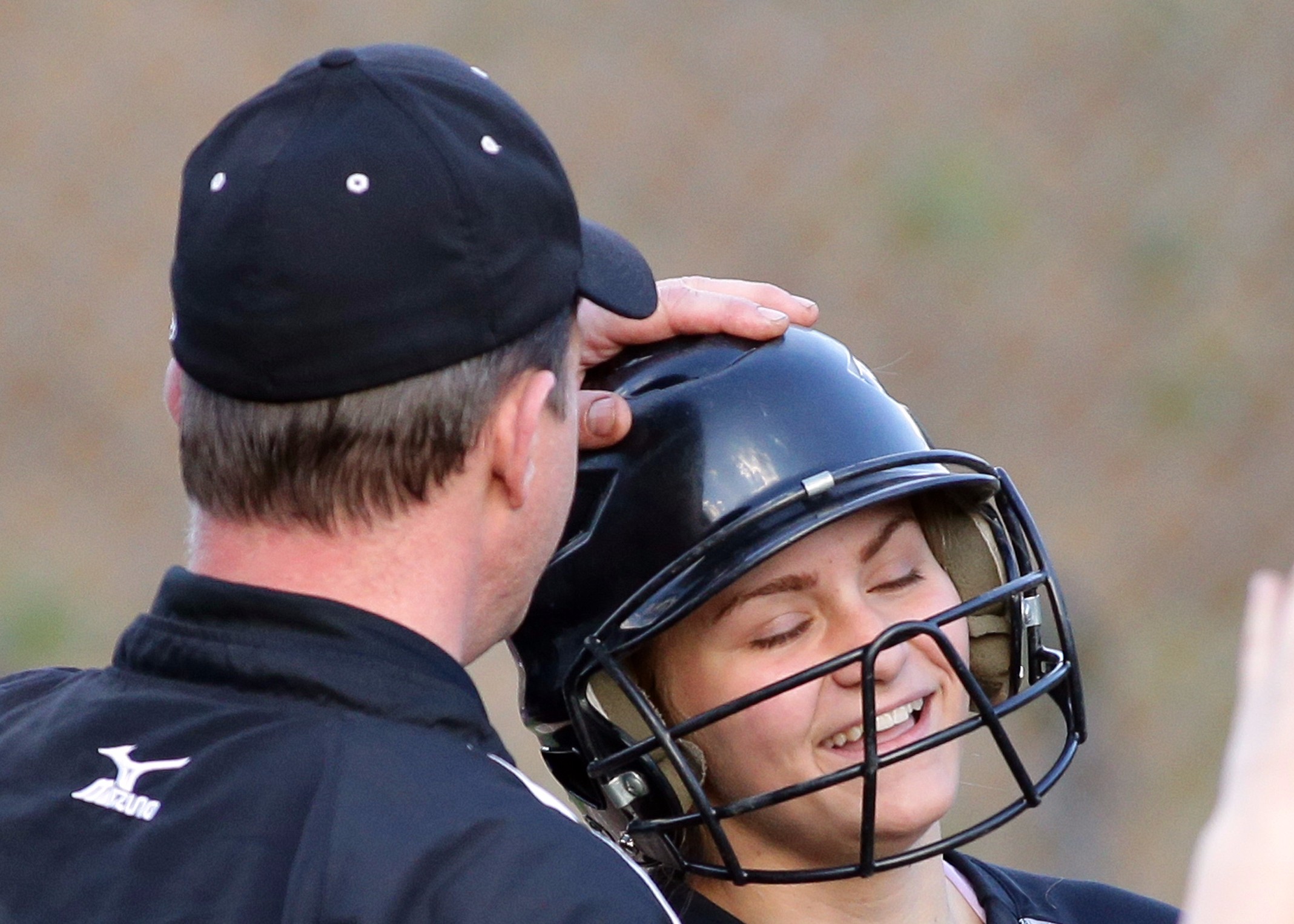 Monday's softball and baseball recaps.
SOFTBALL
ST. MARYS 2, BROOKVILLE 0
ST. MARYS, Pa. – Bekka Bauer threw a one-hitter to lead St. Marys to a 2-0 win over visiting Brookville.
Bauer walked three and struck out 12 while giving up a bunt single to the third batter of the game, Heather Kirkwood, and not allowing another hit the rest of the way.
St. Marys scored both of its runs in the third inning.
Maddie LyGrys had a single and a double to lead the Lady Dutch offense, while Brittany Geitner also had a double and Morgan Krug a pair of singles. LyGrys and Sara Newell scored.
CAMERON COUNTY 7, PORT ALLEGANY 6
EMPORIUM, Pa. – Taylor Johnson hit a two-out, two-strike, two-run walk-off home run to give Cameron County a 7-6 win over visiting Port Allegany.
Johnson, who drove in four runs, was the biggest hero of the day for the Lady Raiders but not the only one.
Winning pitcher Laila Smith was 4-for-4 with three singles and a towering home run, while Payton Bloom also hit a two-run home run.
Smith went the distance to get the win allowing six runs on nine hits and three walks while striking out seven.
Kierra Keck had a double and a single, Jenna Sprankle two singles and Autumn Freer two singles to pace Port Allegany's offense.
McKaila Daniels took the loss giving up seven runs on 10 hits and two walks while striking out six.
BASEBALL
OSWAYO VALLEY 10, SMETHPORT 0, 6 INNINGS
SHINGLEHOUSE, Pa. – Brandon Brabham threw a six-inning one-hitter with 11 strikeouts, and Oswayo Valley exploded for 10 runs over the final three innings including five in the sixth to beat visiting Smethport, 10-0 in six innings.
Brabham, who didn't walk a batter, gave up a first-inning hit but allowed just one base runner – on an error – after that. He also helped his cause going 3-for-4.
Dylan Buchholz was also 3-for-4 with an RBI double, while Garren Black was 2-for-3 with a three-run home run for the Green Wave. Gage Babcock also added a 2-for-3 day with Grant West and Alex Bernard each going 2-for-4. One of West's hits was a three-run double.
Nate Hollowell had Smethport's lone hit.
Zach Suchoski took the loss. He went five innings allowing 11 hits and three walks while striking out two.
With the victory, Oswayo Valley is now 14-0, the only unbeaten team in D9.
PORT ALLEGANY 3, CAMERON COUNTY 2
EMPORIUM, Pa. – Garrett Talkington's ground out scored Jesse Rush with the go-ahead run in the top of the seventh, as Port Allegany beat Cameron County, 3-2.
Rush singled with one out in the seventh with the game tied at two and moved to third on a double to center by Mac Tanner.
It was pitcher's duel between Talkington and Cameron County's Ty Bauer.
Talkington got the win going the distance and allowing two runs on four hits, one of those being a two-run Trea Smith home run in the fifth inning that gave the Raiders a 2-1 lead. He walked two and struck out 13.
Bauer was nearly as good finishing by going 6 ⅓ innings allowing three runs, two earned, on six hits and six walks while striking out five. Adam Shaffer came in and got the final two outs in the seventh, but the first of those scored the eventual game-winning run.
David Talkington had two hits, an RBI and a run scored for Port Allegany.
Smith was 2-for-3 with the home run, two RBIs and a run scored for Cameron County.