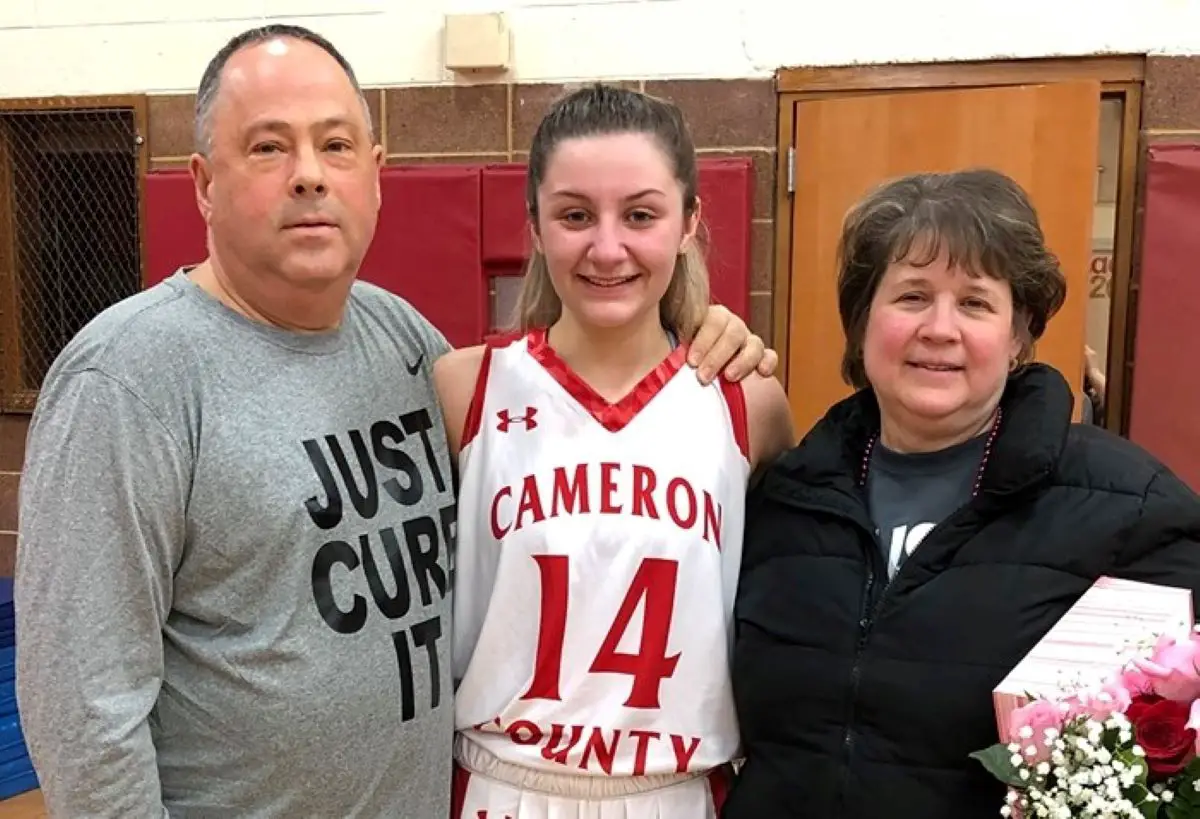 EMPORIUM, Pa. – On Wednesday night, the Cameron County girls' basketball team held a fundraiser for a local woman battling breast cancer and raised $7,800.
(Photo: Mallory McKimm (center) with Cameron County head coach Dave Sullivan (left) and Connie Garrigan (right). McKimm organized the fundraiser to support Garrigan, Sullivan's sister-in-law, who is battling breast cancer)
The event was organized by Lady Raiders player Mallory McKimm and benefited Connie Garrigan.
"The Cameron County Lady Raiders basketball team has been doing these types events since 2015," McKimm said. "I wanted to be able to carry on the tradition. I've had family members who have battled breast cancer and so for me to coordinate the event for someone like Connie, who is currently battling breast cancer, was truly an honor."
McKimm said she wasn't surprised that the Emporium and Cameron County communities came out in support of Garrigan and the event but she was still in awe of how much support was shown.
"We have a small community who always comes together to support those in need," McKimm said. "But to see just how much everyone supported this event was amazing, more than I expected."
According to McKimm, there were t-shirt sales, auction donations and monetary donations leading up to the game and then great attendance at the event itself.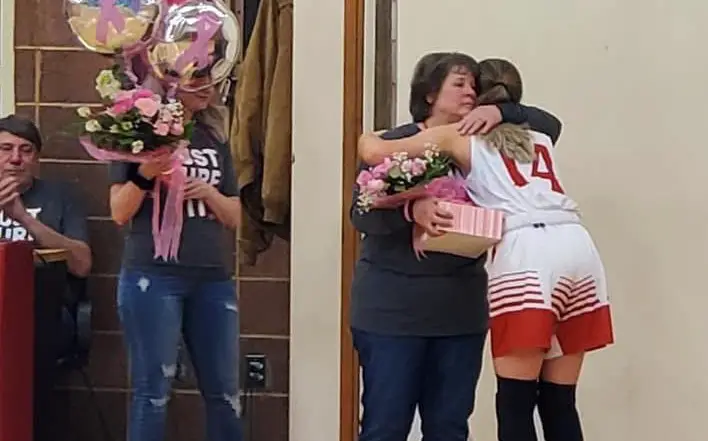 "It was all awesome," McKimm said. "It was very obvious Connie has touched so many people in a positive way. She's truly inspiring, and I can only hope to leave that kind of impact on people in my lifetime."
McKimm said the support for the event extended beyond just the Cameron County community.
"I can't thank everyone enough for supporting my project, but more importantly for supporting Connie."
Having the event in support of Garrigan was an easy choice, according to McKimm.
"She is the sister-in-law of my head coach, Dave Sullivan, and the aunt of my assistant coach, Shannon Sullivan," McKimm said. "Being able to support my coaches' family member was another reason I chose Connie. It's truly a basketball family."