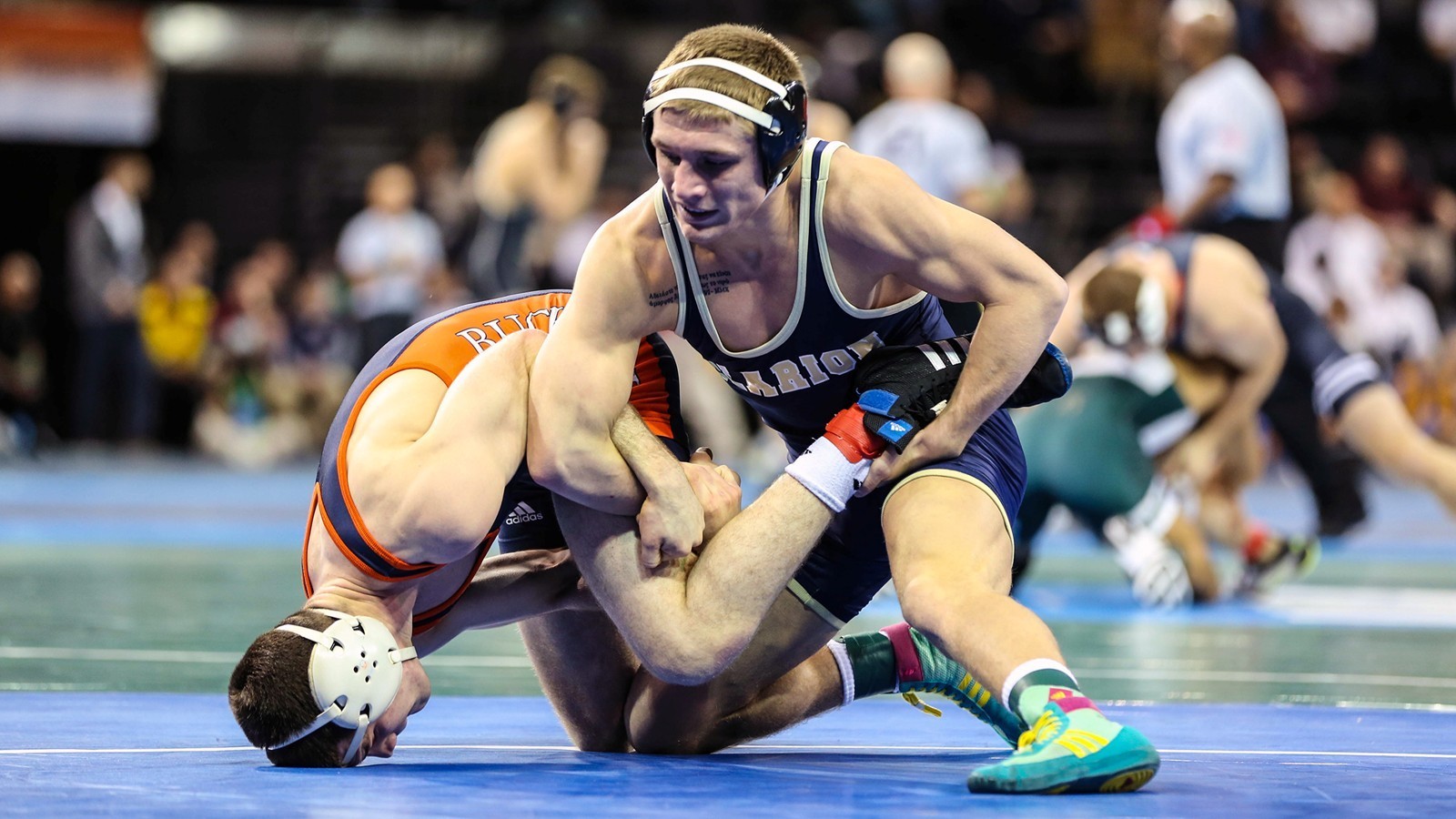 ST. LOUIS – It was a mixed bag kind of day for District 9 alumni at NCAA Division I championships Thursday.
In wrestling action in St. Louis Clarion's Brock Zacherl, a Brookville graduate, is still alive at the NCAA Division I wrestling championships after going 1-1, while Bucknell's Tom Sleigh, a DuBois graduate, was eliminated from the competition after a pair of losses.
Meanwhile, Cameron County graduate Nate Sestina ended up seeing just three minutes of action in the Bison's 86-80 loss to West Virginia in the opener of the men's basketball tournament.
Zacherl, at 141 pounds, was given a tough draw in the opening round matching up against the defending national champion in Oklahoma State's Dean Heil. But the sophomore gave Heil all he could handle before falling 6-5.
The Golden Eagle, making his second appearance in two years at the national championship, rebounded in the wrestlebacks knocking off Cal Poly's Colton Schilling, 7-6, thanks to riding time. Zacherl led 6-5 going into the third period and started on top riding Schilling for nearly a minute and a half to clinch the all-important riding point that broke a 6-6 tie at the end of regulation after a Schilling escape. Zacherl will face Bucknell's Tyler Smith Friday in the wrestlebacks.
Sleigh wasn't as fortunate dropping a pair of close decisions at 197 pounds. He lost a first-round decision, 4-2 in sudden victory to Iowa's Cash Wilcke and then fell 4-1 to Cal State Bakersfield's Matt Williams.
For Sestina, Bucknell shortened its bench against the Mountaineers and it almost worked, but WVU was able to hold onto a nine-point halftime lead, 42-33, and get the victory. Sestina didn't score.