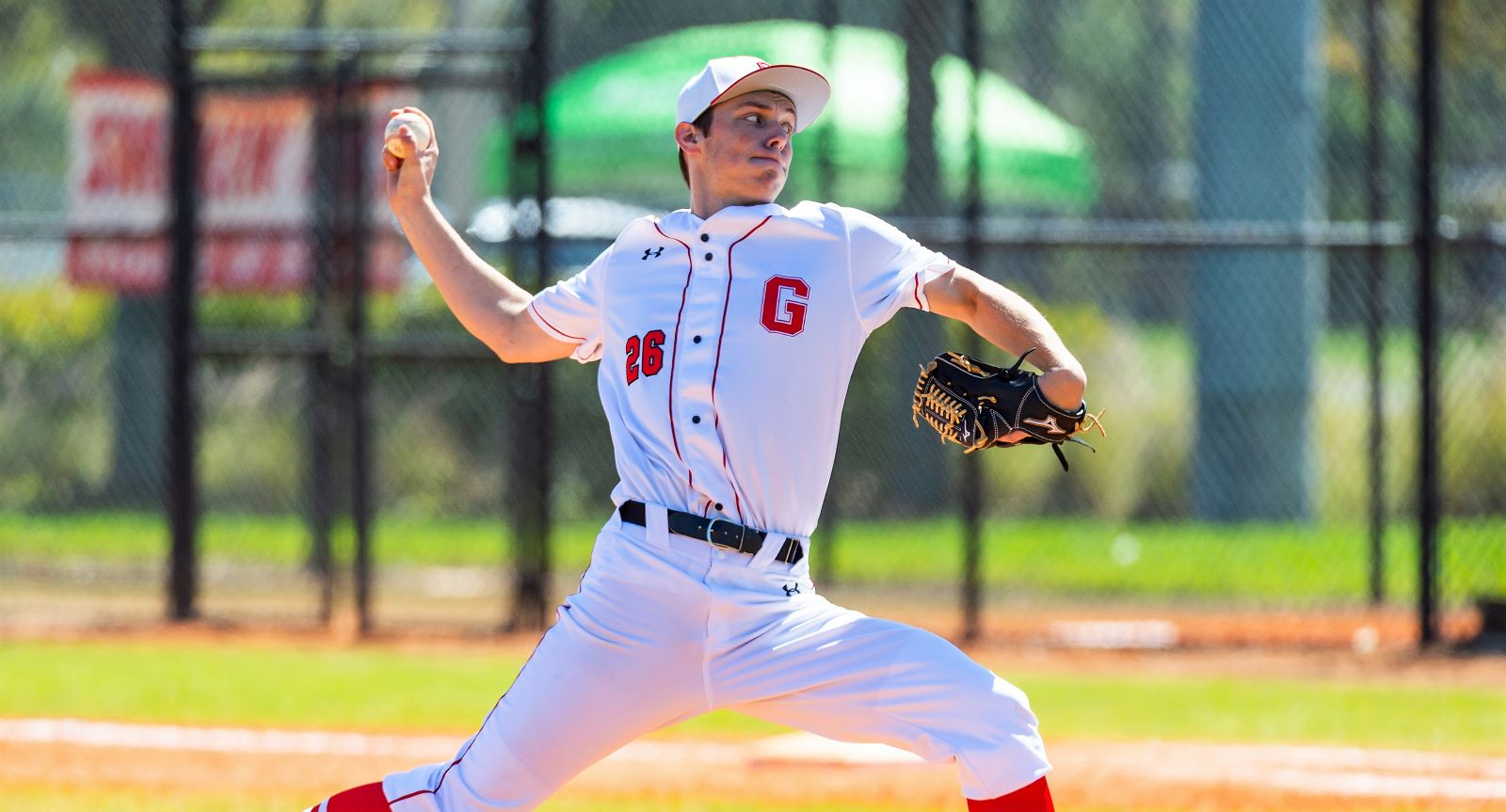 AUBURNDALE, Fla. – It was a banner day in Florida for a pair of Moniteau graduates Thursday with Lake Pry throwing a no-hitter for Grove City baseball and Kristina DeMatteis delivering a walk-off hit for Gannon softball.
(Photo of Lake Pry throwing a pitch during his no-hitter Thursday. Photo courtesy of Grove City Athletics. Photo by Rick Dayton)
Pry struck out 13 in a while walking one in a 10-0, eight-inning win over Penn State New Kenginston. Pry walked one and faced just one batter – 25 – over the minimum. It was the first no-hitter for the Wolverines in 19 years.
Meanwhile, just a little under an hour north in Clermont, Fla., DeMatteis helped Gannon to a 2-1 win over St. Cloud State in the Lady Knights second game of the day when she tripled to right-field. DeMatteis was 3-for-3 with a run scored and an RBI in the game. Her twin sister, Kennedy DeMatteis, got the win going seven innings allowing one run on eight hits and two walks while striking out six.
Grove City is 3-4 on the season. Pry is 1-0 with a 1.64 ERA in two starts.
Gannon is 3-5 on the season with Kristina DeMatteis hitting a team-leading .444 with two RBIs, while Kennedy DeMatteis is 1-1 with a 0.65 ERA in 21 2/3 innings of work. She has struck out 13.