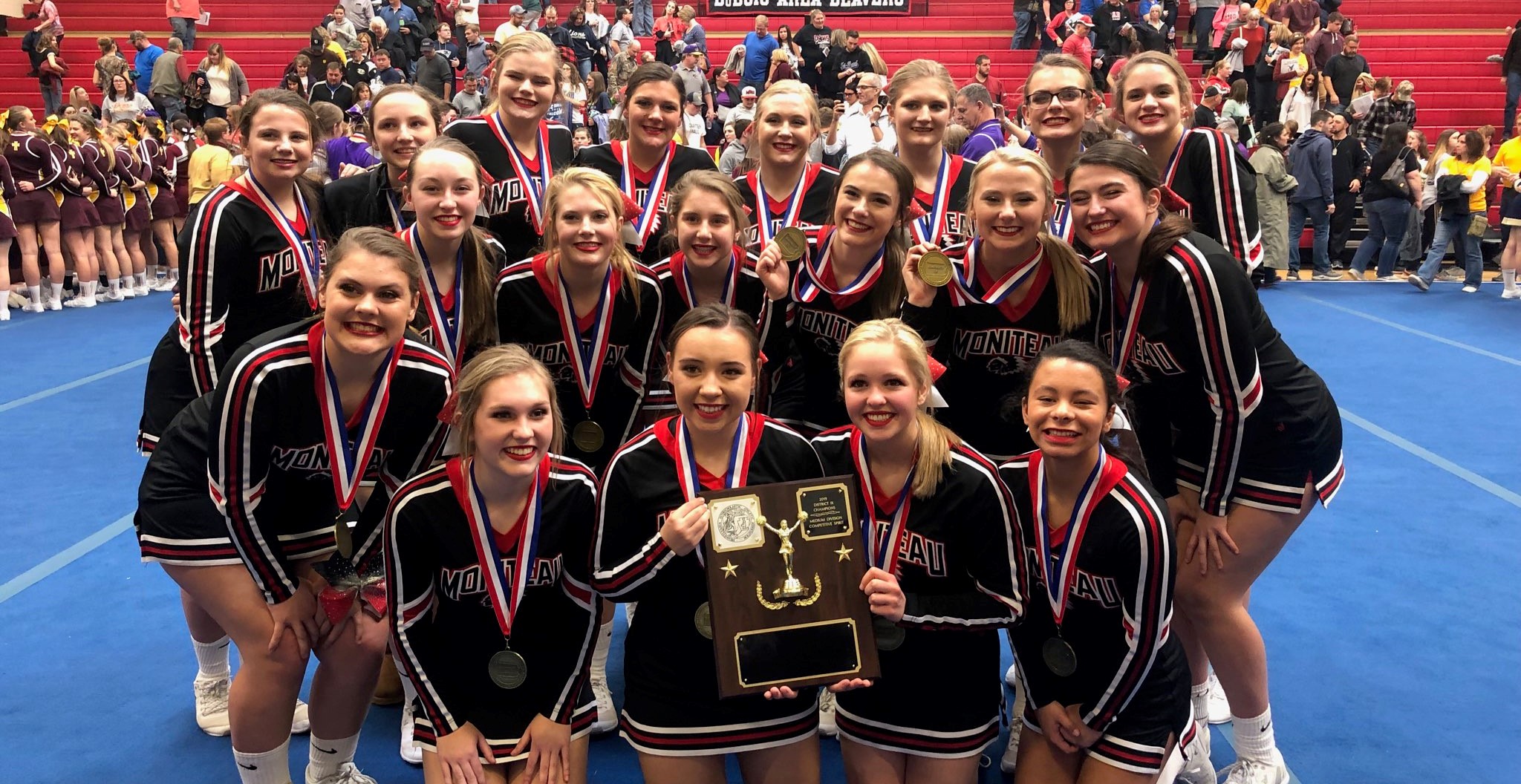 DUBOIS, Pa. – Moniteau, Elk County Catholic and Keystone took home championships Saturday at the District 9 Competitive Spirit Championships held at DuBois High School.
(Photo: Moniteau won the Medium Division championship with the top overall score. Submitted photo)
Moniteau, which had the best overall score of the day, won the Medium Division title, ECC took home the Small Division championship and Keystone was the lone D9 Co-ed Division team and was, therefore, the champion of that division. All three of those teams qualified for the PIAA Championships.
Karns City and DuBois, both Medium Division teams, also qualified for the PIAA Championships, which will take place Jan. 11-12 in Hershey. (Two "wild card" qualifiers were taken regardless of division).
Overall, 11 total teams competed at the championship with five in the Small Division, five in the Medium Division and one on the Co-ed Division. Clarion-Limestone was originally slated to compete as a Co-ed Division school but was moved at the last minute to Medium Division when its lone boy was unable to compete because of an injury.
Moniteau scored an 89.3 for the day's highest score followed by ECC's 85.45, Karns City's 82.17, Keystone's 76.07 and DuBois' 71.43.
2019 DISTRICT 9 COMPETITIVE SPIRIT CHAMPIONSHIP SCORES
Small Division
1. Elk County Catholic, 85.45 (State Qualifier)
2. A-C Valley, 69.25
3. Kane, 64.3
4. St. Marys, 58.8
5. Punxsutawney, 51.7
Medium Division
1. Moniteau, 89.3 (State Qualifier)
2. Karns City, 82.17 (State Qualifier)
3. DuBois, 71.43 (State Qualifier)
4. Ridgway, 67.03
5. Clarion-Limestone, 60.93
Co-ed Division
1. Keystone, 76.07 (State Qualifier)