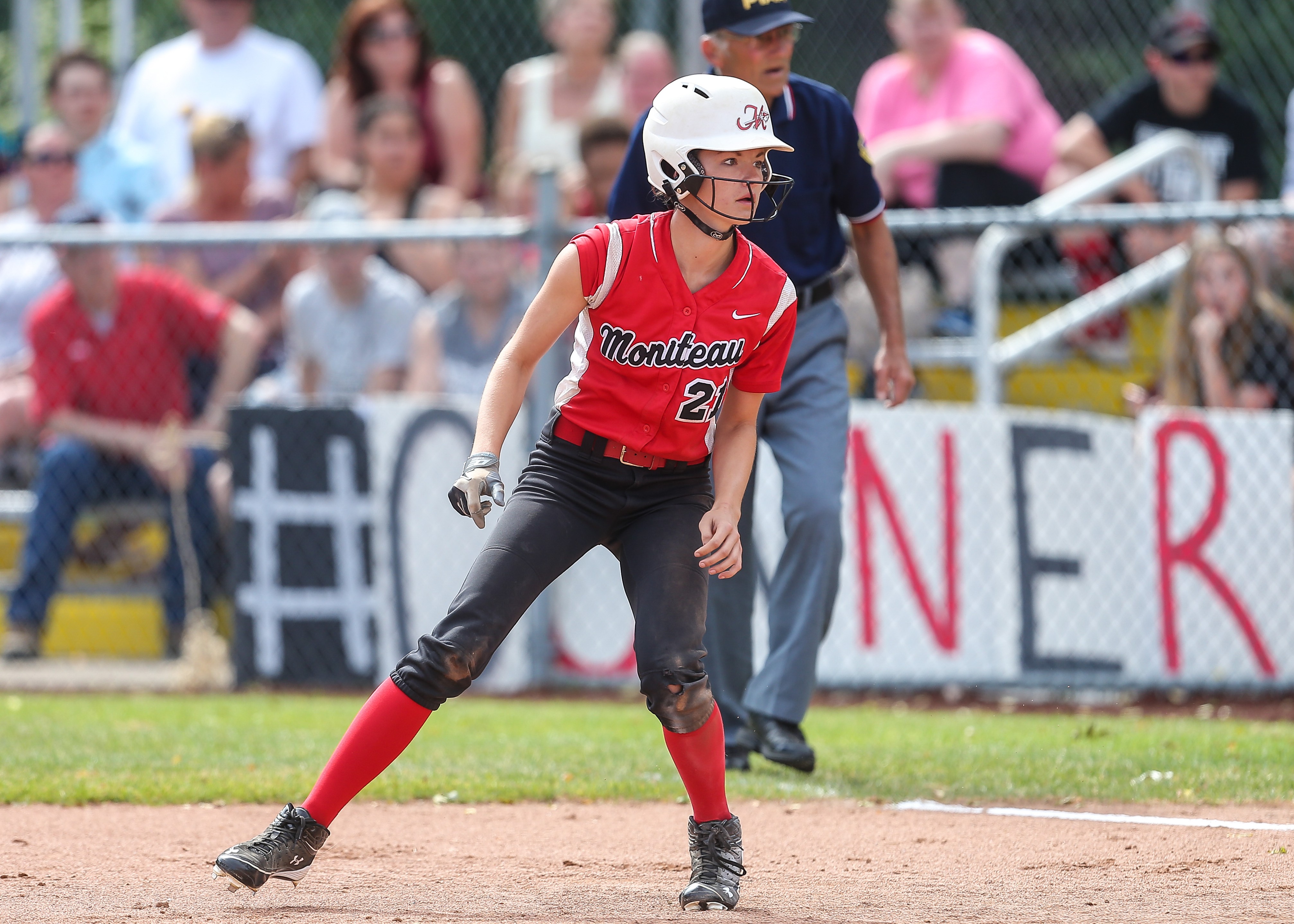 By Chris Rossetti
UNIVERSITY PARK, Pa. – It wasn't the ending the Moniteau Lady Warriors wanted.
They wanted to be wearing gold medals after the PIAA Class AA title game against Holy Redeemer, not silver ones.
And they couldn't have been happy with how the game went. They couldn't have been pleased with an interference call that went against their shortstop, Cortney Claypoole, in the first inning instead of against Royals baserunner Tiana Wren, like it rightfully should have. That call cost the Lady Warriors four runs and probably any chance of winning the state title.
But like the true champions they are, they took losing with the same grace and poise that they took winning all season long.
A pair of juniors – Kennedy DeMatteis and Gabby Stewart – were summoned to the media gathering area after the game to face questions about the game, not an easy thing for the most seasoned of pros let alone a couple of 17-year old high school students.
But DeMatteis and Stewart handled their postgame interviews with class. Class that frankly a lot of pro athletes could learn from.
Were they disappointed? Sure they were. Who wouldn't be? In fact, I am sure most if not all of District 9 was disappointed right there with them.
But they didn't let that disappointment affect how they carried themselves, how they represented their school and how they represented their community and their teammates.
They answered the questions, some tough some not so tough, with grace and ease. They handled the disappointment of the loss with dignity and with pride.
A lot can be said about a person in how they act when the chips aren't in their favor. It's easy to be happy and everyone's best friend when things are going your way. It's hard, very hard, to do so when something you have dreamt about your entire life just fell short in front of you.
But DeMatteis and Stewart and head coach Dan Beebe were class acts throughout. The medal around their necks might have been silver, but they were champions were it matters the most, in life.