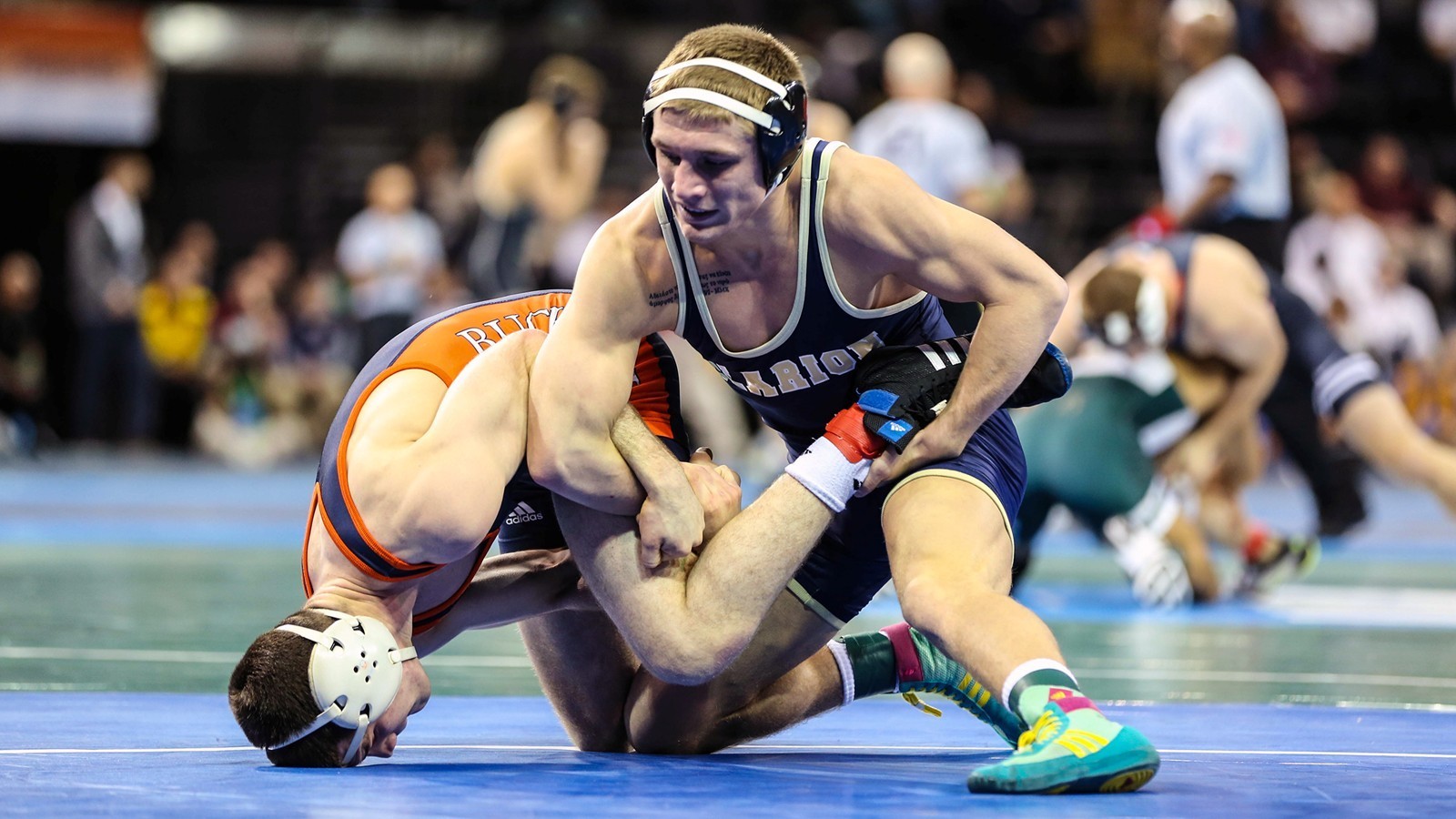 NEW YORK – Despite getting wins in the second round of the wrestlebacks from DuBois' Geno Morelli of Penn State and Tom Sleigh of Bucknell, the District 9 contingent saw their tournaments come to an end Friday at the NCAA Division I wrestling nationals at Madison Square Garden in New York.
Morelli, who finished the year 23-14 and 2-2 at the NCAA's, beat Duke's Jake Faust, 5-2, in the second round of consolations but lost to David McFadden of Virginia Tech, 14-3.
Sleigh, who ended with a 30-12 mark, beat Rutgers' Nicholas Gravina, 6-1, before losing to Mathew Miller of Navy by fall (1:13).
Brookville's Brock Zacherl of Clarion University, lost his second-round consolatio match, 8-5, to Jordan Laster of Princeton. Zacherl ended the year 28-3.
"You can look at it a couple of different ways with Brock," Clarion head coach Keith Ferraro said.. "On one hand he had a heck of a freshman year, but the other side is that Brock has high expectations for himself and is disappointed with his finish. He does a great job of being reflective and making the changes he needs to make to take the next step, though, and I've no doubt he's going to do what it takes to get back here."
Zacherl's Clarion teammate, Michael Pavasko, also lost in the second round of consy's falling by technical foul (16-0, 2:32) to Bryce Hammond of Cal St. Bakersfield. Pavasko ended his season at 23-17.
"It was really satisfying for us as coaches and Mike as a wrestler to finish his career at the NCAA Tournament," said Ferraro. "He's made continual growth through his career and to see it end in New York is rewarding. I'm proud of him and the way he ended his career."