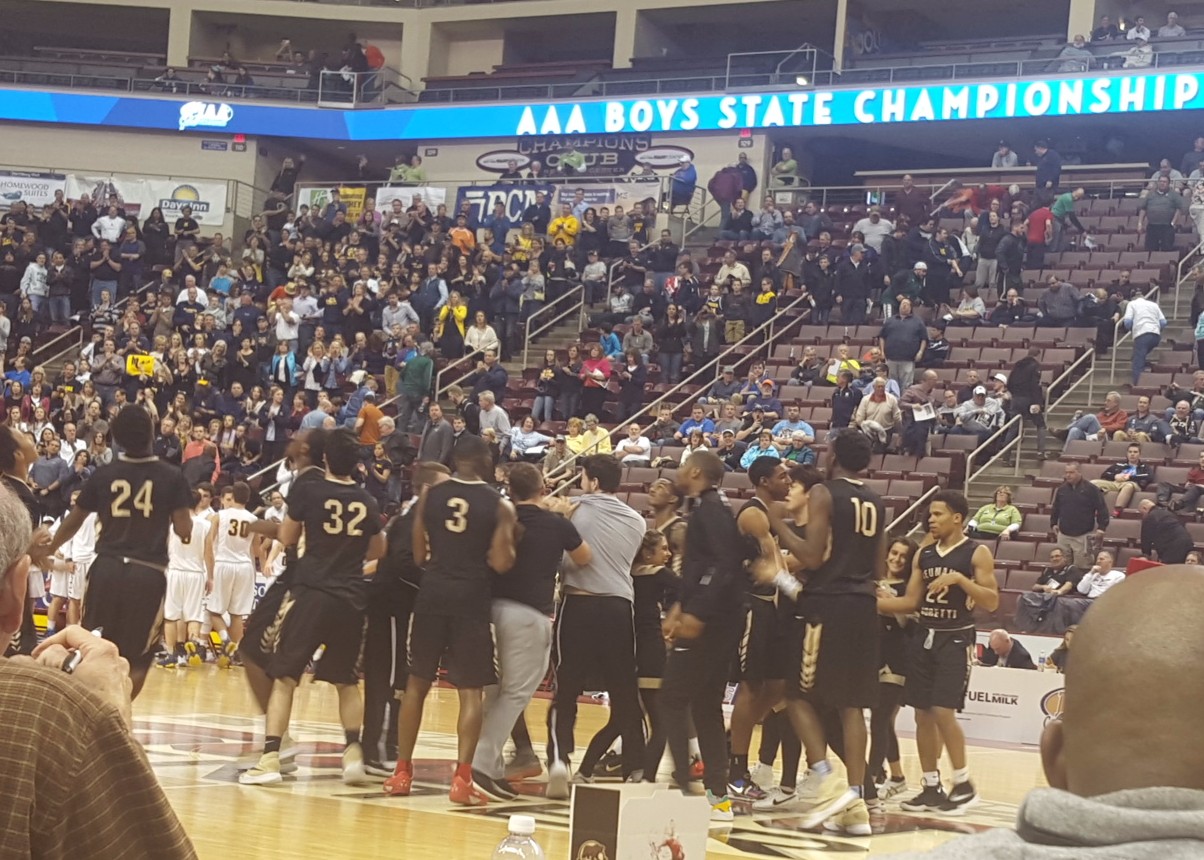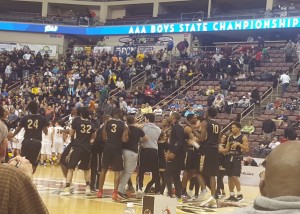 HERSHEY, Pa. – Neumann-Goretti set a PIAA scoring record Friday night in winning its third straight PIAA Class AAA title and its sixth in seven years with a 99-66 win over Mars at the Giant Center in Hershey.
The 99 points are the most ever scored in a PIAA title game – boys or girls – bettering a mark that was set 39 years ago by Elk Lake in a 94-60 win over Shanksville.
It was the first time in 21 years that a team even reached 90 points. Shady Side Academy's boys beat Annville-Cleona, 90-75, in the 1995 Class AA game. And it was just the sixth time ever that a team has reached 90 points. In 1962, Uniontown beat Norristown, 90-57, in Class AAA boys, in 1965 Midland topped Steelton-HIghspire, 90-61, in Class AAA boys and in 1967 Ambridge toppled Chester, 93-61, in Class AAA.
The Saints had three chances to become the first team to 100 but had a turnover and two missed shots in the final 30 seconds.
Mars was competitive for the better part of a quarter and was tied at 21 with two minutes to go in the first quarter.
But Quade Green and Vaughn Covington hit 3-pointers for the Saints to help them gain a 29-23 lead at the end of the quarter.
Neumann then went on a half-closing 15-5 run to push the lead to 20, 53-33, at the break.
Zane Martin scored a game-high 33 points on 14 of 22 shooting for the Saints. He was 12 of 14 from inside the arc and added five rebounds. Green added 25 points while hitting four 3-pointers and also had nine rebounds and eight assists. Rasheed Brown chipped in 18 points, seven rebounds and seven assists and Covington had 11 points.
John Castello led Mars with 21 points and seven rebounds with Robby Carmody adding 20 points and six boards and Alex Gruber 10 tallies.
Neumann shot a blistering 60.3 percent from the field (38 of 63) including 11 of 24 from beyond the arc, while Mars was 26 of 45 (40 percent) including just 6 of 21 from 3-point range.
NOTES – In the fourth quarter, attendance was announced for the day. The first session had 3,274 and the second session 4,961. The Giant Center holds 10,500.