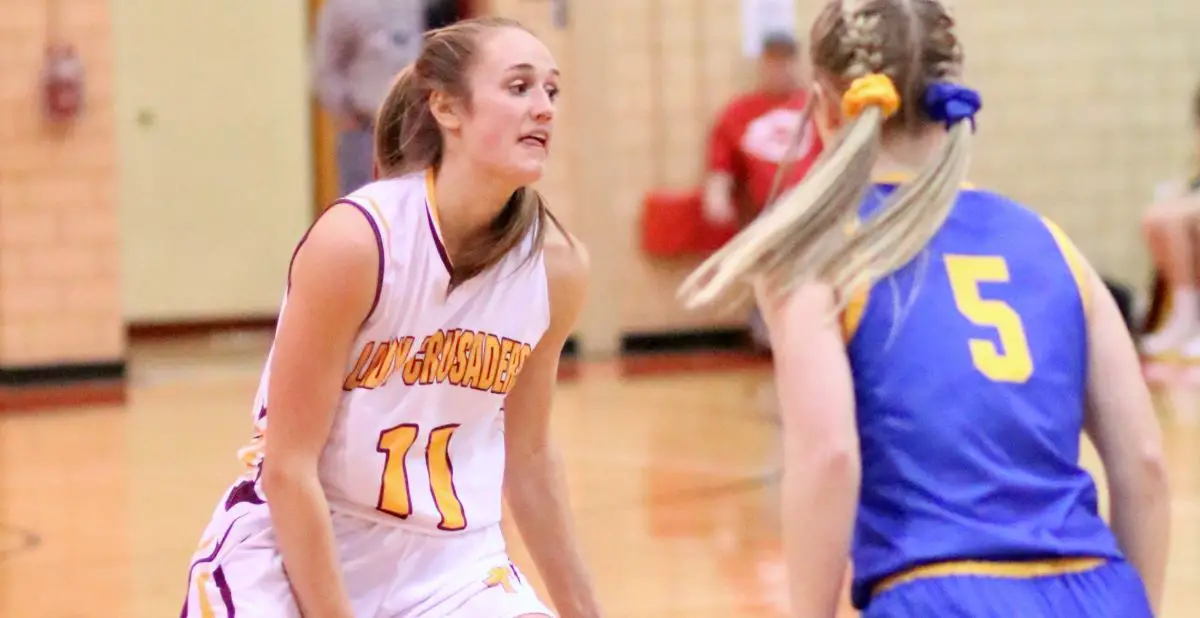 DUBOIS, Pa. – Elk County Catholic's Taylor Newton was named the D9 League girls' basketball MVP as well as the Defensive Player of the Year, while Punxsutawney's Chloe Presloid was named the Rookie of the Year, and Brookville's Kira Powell the Comeback Player of the Year.
(Photo of ECC's Taylor Newton. Photo by Shelly Atzeni. Check out more of Atzeni's work here.)
An all-conference team was also named consisting of Bradford's Erica Marshall and Hannah Lary, Brookville's Marcy Schindler and Lauren Hergert, DuBois' Abby Guiher, ECC's Newton, Puxnsutawney's Sarah Weaver, Riley Presloid and Chloe Presloid and St. Marys' Kaylee Muccio and Kyla Johnson.