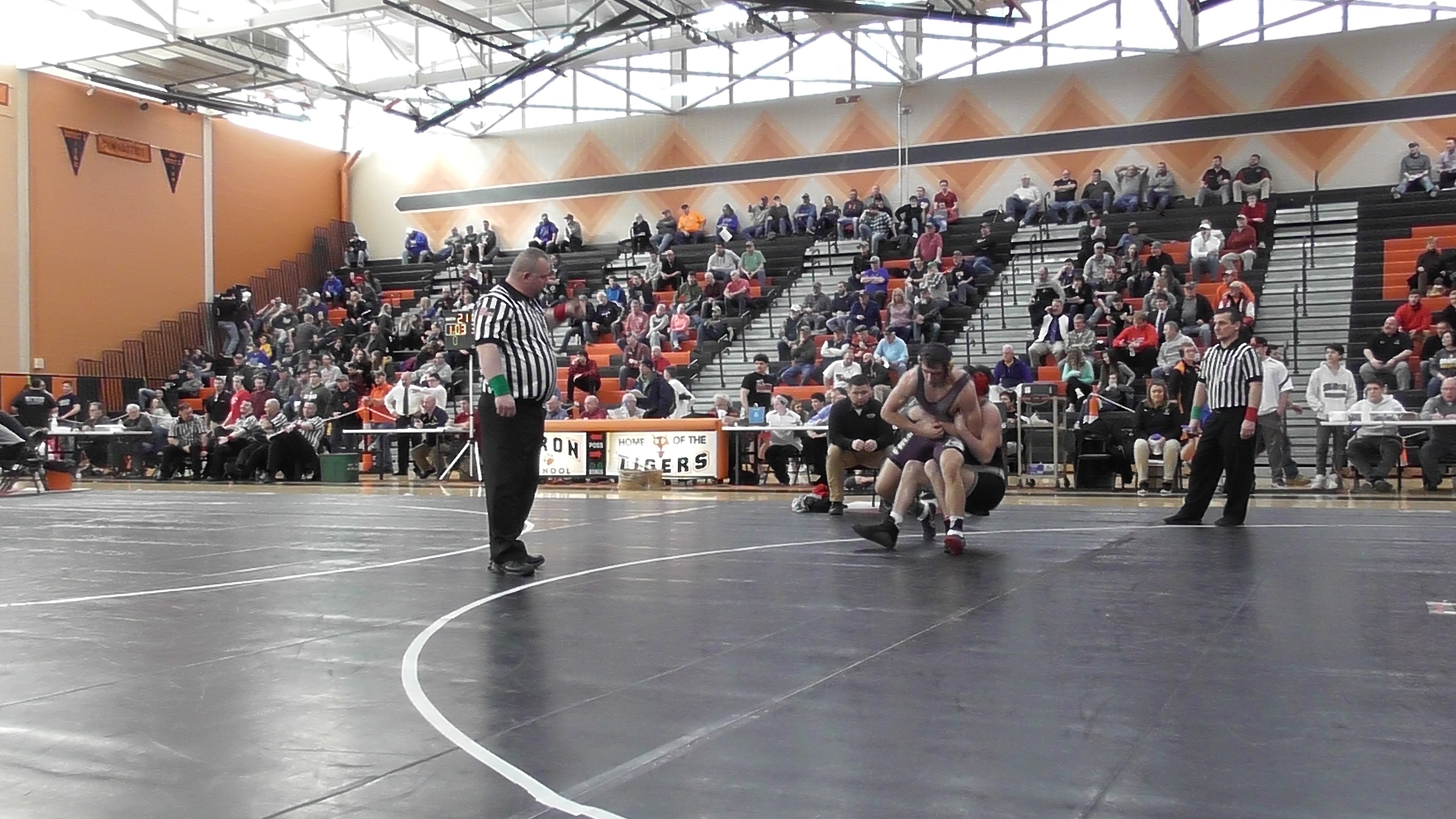 HERSHEY, Pa. — Nine District 9 Class 2A wrestlers won their first-round matches Thursday at the PIAA Championships at Hershey's Giant Center.
They are all poised to reach the semifinals if they can win their quarterfinal matches Friday morning.
Brockway, Ridgway and Curwensville each put two grapplers into the quarterfinals Thursday.
The Rovers have sophomore Anthony Glasl (120) and junior Garrett McClintick (182) in the quarters after both won tight matches.
Glasl took on Wilson's Marckis Branford and claimed a 4-2 win after scoring a reversal with 12 seconds left in the match.
For McClintick, he beat West Branch's Kyle Myers, 2-0. The Rover scored with an escape early in the third, then added a point when Myers was called for a technical violation.
Elker wrestlers Lukas McClain and Logen McClain also won close matches to reach the quarterfinals.
Lukas scored a 4-3 win over Notre Dame Green Pond's Nicholas Vonelli at 138 pounds.
Logen won a thriller at 145 pounds when he took down South Fayette's Mike Cusick with 28 seconds left in a 4-3 win.
For the Golden Tide, Blake Passarelli (113) and Steve McClure (285) each won their first-round matches.
Passarelli was in control in a 5-1 win over Brandywine Heights' Dalton Gimbor.
For McClure, he beat Central Cambria's Nate Martin, 3-2.
For Brookville, 145-pounder Caleb Hetrick beat Saucon Valley's Thomas Spirk, 3-1.
Colby Whitehill lost his opener, 5-2, to Valley's David Schuffert at 285 pounds. But he did rebound to beat Saucon Valley's Nicholas Warnke, 9-0, to stay alive.
Port Allegany's Jake Kallenborn won his opener, pinning Burrell's Shaun Gates in 5:58.
Oswayo Valley's Dylan Pesock opened with an exciting win as he scored a takedown with 17 seconds left in the second tiebreaker for an 8-7 win over Wilson's Jon Consorti.
Pesock got a takedown with 39 seconds left to force overtime.
For Clarion's Tom Wurster, he was 1-1 Thursday.
Wurster opened with a 10-1 major decision over Salisbury's Jonah Nisenbaum before dropping an 11-5 match to Muncy's Hunter Poust.
Redbank Valley's Mason Songer also was 1-1. He pinned Northern Lebanon's Kyler Anspach in 4:53 before dropping a 6-4 decision to Bishop McDevitt's Nate Smith.
Coudersport's Elijah Ayers opened with a pin of Panther Valley's Derrick Byham in 1:38. He then lost 8-1 to Bentworth's John Vargo. Teammate Julian Smith also was 1-1. After a 4-2 loss, Smith beat Boiling Spring's Zach Martin.
Kane's Alec English dropped a 7-3 decision to Burrell's Corey Christie. He had a bye in the first round of consolations and will wrestle Friday.
Three D-9 wrestlers were 0-2 Thursday and eliminated from the tournament. They included Smethport 106-pounder Bryent Johnson, Bradford 132-pounder Tyler Thompson and Brookville 138-pounder Dontae Constable.
Wrestling begins at 9 a.m. Friday with the quarterfinals. The semifinals will begin at 7:30 p.m.