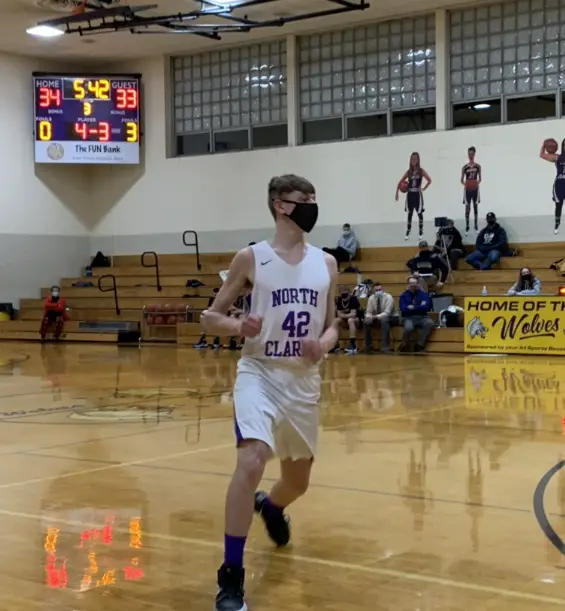 MARIENVILLE, Pa. – A 22-point second quarter put the Wolves ahead for good as they notched their third consecutive win, defeating Forest Area, 58-41.
The Wolves trailed 7-5 after the first period of play but exploded for 22 points in the second quarter to take a big 27-14 lead at the half. The Wolves offense continued to run smoothly for the remainder of the evening, as North Clarion coasted to a 17-point win.


North Clarion sports on Explore and D9Sports.com are brought to you by First United National Bank – The FUN Bank!
Collin Schmader and Josh Daum led the Wolves with 12 points apiece, while six total North Clarion players scored 8+ points on the evening. Allen Johnston led Forest Area with 18 points, including 14 in the second half.
North Clarion has now won three games in-a-row, upping their record to 5-9. Forest Area remains winless at 0-8.