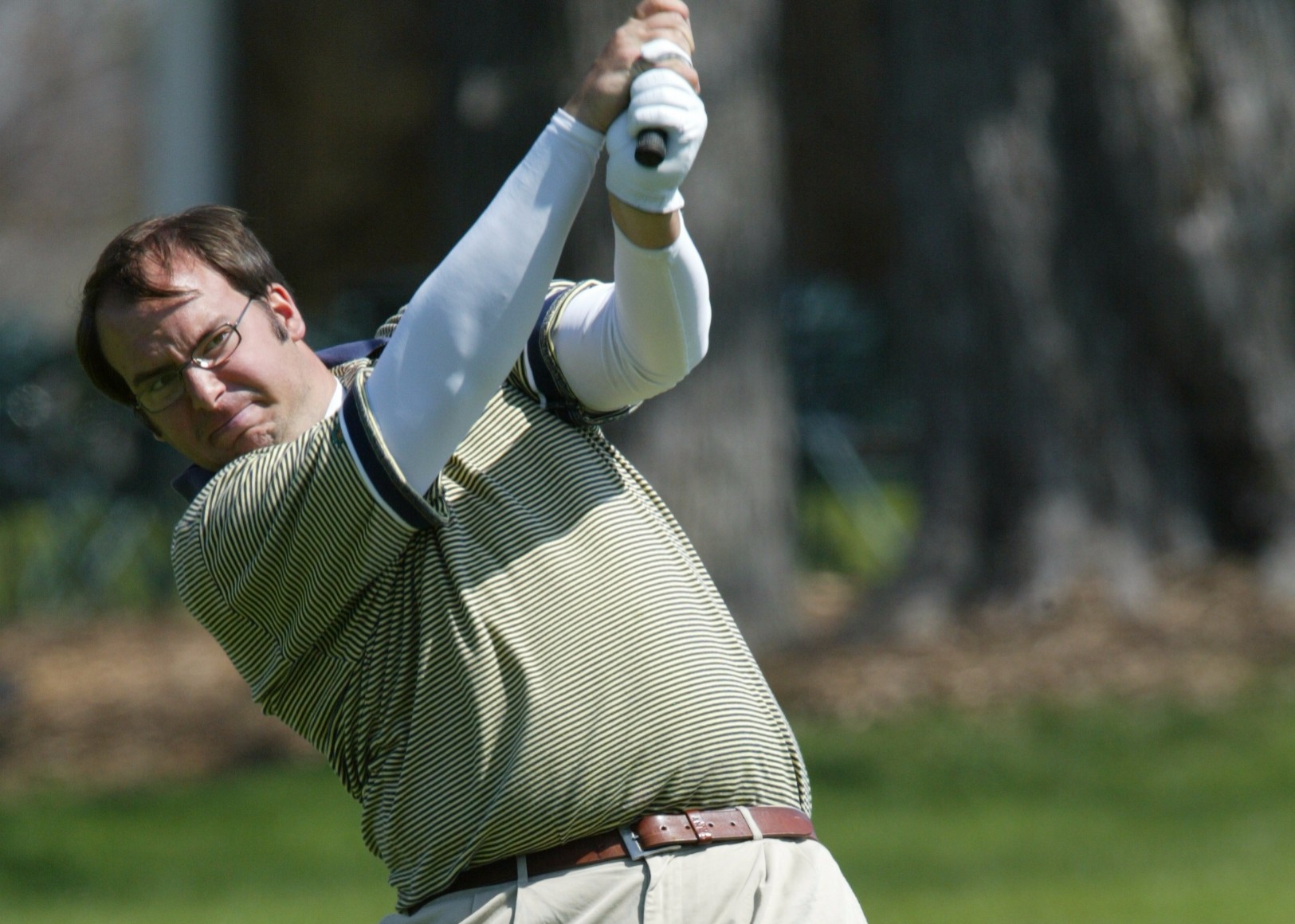 MEADVILLE, Pa. – North Clarion graduate Ben Rathfon will be inducted into the Allegheny College Athletic Hall of Fame Oct. 1.
(Cover photo courtesy of Allegheny College Athletics)
A 2005 graduate of Allegheny, Rathfon enjoyed arguably the most highly-decorated career in the long history of the Allegheny men's golf program.
He burst onto the scene as a freshman in 2001-02, earning individual medalist honors at four different tournaments, including the 2002 NCAC Championship Series. He went on to be named the Great Lakes Regional Rookie of the Year by the Golf Coaches Association of America (GCAA), while also being named both All-Region and All-America by the GCAA.
A year later as a sophomore, Ben was voted the NCAC's Dick Gordin Player of the Year by the league's coaches. He tied for third at the conference championship, and earned All-Region and All-America honors from the GCAA for the second straight season, finishing with a 75.4 stroke average, the fifth-best in program history.
In 2003-04, he was named All-NCAC, All-Region, and All-America for a third consecutive season, winning a trio of tournaments while tying his 75.4 stroke average from a season before.
As a senior in 2004-05, Ben won individual medalist honors at five different events, tying a program record. He finished in the top five at the NCAC Championship and became just the third player in conference history to twice earn the Dick Gordin Award. Earning his fourth straight All-Region honor, Ben's career was culminated by being again named a GCAA All-American, becoming just the third four-time All-American in program history.