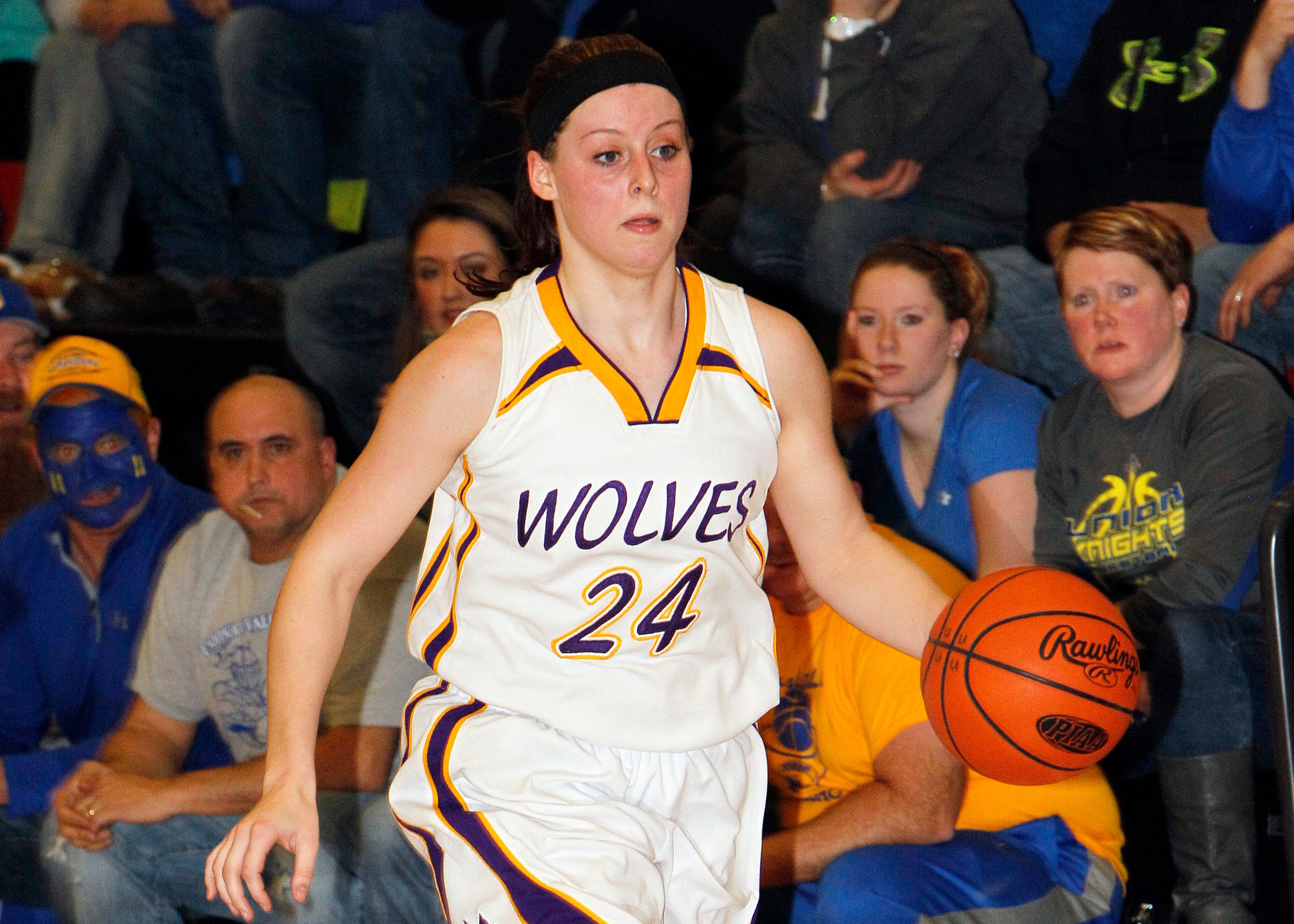 SHIPPENVILLE, Pa. — Two-time all-district player Tori Obenrader of North Clarion heads up this year's All American Awards & Engraving All-District 9 preseason girls' basketball team.
North Clarion's Tori Obenrader led her team to its first state playoff appearance since 1986 last year. (Photo by George Powers)
Obenrader, fellow junior Emily Hegedus of Karns City and senior Autumn Buchsenschutz of Port Allegany are returning All American Awards & Engraving First Team All-District players and they make up three of the five players on the annual squad. Joining them are two second-teamers from last year, juniors Leah Miller of Punxsutawney and Taylor Geer of Keystone.
A second-teamer and Rookie of the Year as a freshman, Obenrader averaged a double-double with 16.4 points and 16.5 rebounds for the She-Wolves who finished third in District 9 Class 1A, earning their first trip to the state playoffs since 1986. With two years remaining, she's scored 754 points.
Buchsenschutz was the second-leading scorer in the district at 20.5 points per game, drilling 67 3-pointers. She heads into her senior year with 731 career points. Hegedus, at 739 career points, was fifth in the district in scoring at 17 points per game to go along 5 rebounds, 3.2 assists and 3 steals per game.
Miller earned the Rookie of the Year award after averaging 11.2 points, 12.7 rebounds, 2.5 blocks and 1.8 steals per game for the Class 3A champion Lady Chucks. Geer helped lead the Lady Panthers to a Class A title, also averaging a double-double at 13.3 points and 10.2 rebounds per game.
It's the second all-district preseason honor for Obenrader.