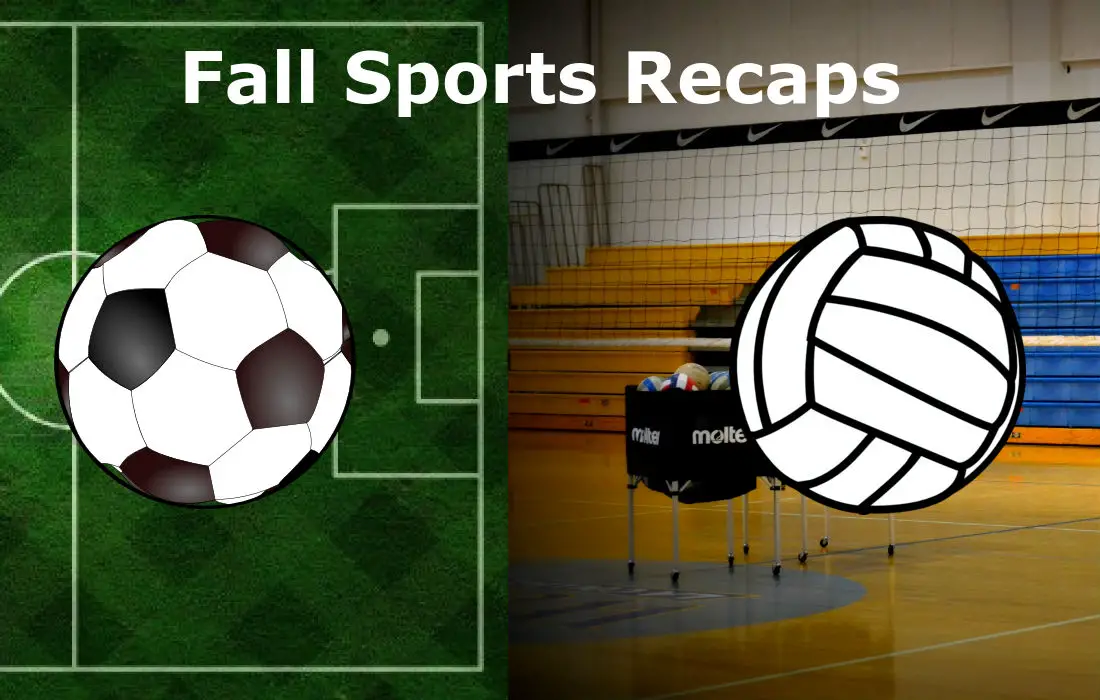 We apologize for the delay in getting some of these recaps up from Thursday through Saturday. They are included with the Monday recaps. To submit recaps e-mail sports@d9sports.com 
BOYS' SOCCER
Monday Oct 5, 2015
Brockway 1, DuBois Central Catholic 0, double overtime
Jarrett Esposito took a pass from Zane Puhala and put it in the back of the net in double overtime, as Elk County Catholic beat DuBois Central Catholic 1-0 in a soccer showdown between two of District 9's best Monday.
Bradford 3, Conneaut 0
Ben Jordan continued his stellar play scoring two more goals to lead Bradford to a 3-0 win over Conneaut Monday.
Mitch Forbes added a goal and an assist for the Owls, while Jack Kellam made four saves to record the shutout. Also picking up helpers for Bradford were Todd Smith and Alex Kelly.
Branden Haylett made seven saves for Conneaut.
Friday Oct. 2, 2015
Bradford 9, Titusville 3
Behind five Ben Jordan goals and a goal and four assists from Mitch Forbes, Bradford rebounded from its close loss to Warren Thursday to beat Titusville 9-3 Friday.
Brett Kennedy, Todd Smith and Joe Yaros also scored for the Owls with Smith picking up a helper along with Alex Kelly and Brett Degolier.
Tommy Jones scored twice for the Rockets, while Matt Leach added a goal.
Jack Kellam made six saves in goal for Bradford, while Jareed Roofrner made 13 for Titusville.
Karns City 8, Forest Area 0 
Spenser Myers and Jace Ebbitt each recorded a hat trick while adding an assist to lead Karns City to its 10th straight win with an 8-0 shutout of Forest Area.
Noah Pollack and Conrad Myers also scored and added assists for the Gremlins (10-0), while Nick Dodds recorded two saves for his seventh shutout of the season.
Nic Smail was solid in goal for Forest Area making 12 saves including several spectacular stops according to Karns City head coach Jim Grenninger.
Thursday Oct. 1, 2015
Warren 3, Bradford 2 
Despite two Ben Jordan goals, Bradford fell to Warren 3-2 Thursday.
Jordan scored goals off helpers from Brent Kennedy and Mitch Forbes, but Warren got tallies from Anton Wagtberg, Simon Smith and Connor Guiffre to outpace the Owls.
Jack Kellam made seven saves in goal for Bradford, while Clark Eason made four saves for the Dragons.
Jasper-Troupsburg (NY) 6, Northern Potter 0 
B. Payne and B. McNally each scored twice to lead Jasper-Troupsburg (NY) to a 6-0 win over Northern Potter.
Panthers keeper Frank Gardner made nine saves.
In the junior varsity match, Holden Cowburn made 16 saves in net for Northern Potter in a 5-0 loss.
Karns City 2, Punxsutawney 0 
Spenser Myers scored twice, once in each half, to lead Karns City to a 2-0 win over Punxsutawney.
Myers netted an unassisted goal in the first half then took a pass from Conrad Snyder after halftime and finished to make it 2-0 Gremlins.
VOLLEYBALL
Monday Oct. 5, 2015
Cassie Wagner had a double-double with 10 kills and 12 digs, as North Clarion inched past Brookville 3-2 (25-27, 25-10, 10-25, 25-23, 15-7) Monday night.
Abby Karg added 13 points, eight kills and 18 digs for the She-Wolves, while Rachel Baker and Tori Obenrader each had 14 points.
Thursday Oct. 1, 2015
North Clarion 3, Karns City 1
Behind 18 kills and 10 points from Tori Obenrader, North Clarion topped Karns City 3-1 (19-25, 25-22, 27-25, 25-20) in girls' volleyball action.
Cassie Wagner added 15 kills and 12 blocks for the She-Wolves, while Abby Karg had 12 digs and Paige Sherbine (40 assists) and Sydney Greenawalt (42 assists) set up the offense. Gena Caldwell also had eight kills and six blocks.
Redbank Valley 3, Keystone 0 
Becca Dougherty had 14 kills, three digs and an ace, and Macy King added 12 kills to lead Redbank Valley to a 3-0 win over Keystone.
The Lady Bulldogs, who also got six digs from Kimberly Shick, won by scores of 25-17, 25-22 and 29-27.
The Redbank JVs also won by scores of 25-12, 25-21 with Rachel Niccoli gaining six kills.
GIRLS' SOCCER
Monday Oct 5, 2015 
Port Allegany 1, Kane 0 
Autumn Buchsenshutz scored the game's lone goal 15 minutes into the contest, as Port Allegany beat Kane 1-0 Monday.
"We worked hard to find the equalizer, but a stout Gator defense did not allow us many opportunities," Kane head coach Robert Mosier said. "Anytime you are within a goal you are a good play or a lucky bounce away from tying the game."
Redbank Valley 2, Clarion 1 (overtime) 
Mackenzie Pence put in a rebound from a free kick in overtime to give Redbank Valley a 2-1 win over Clarion Monday.
The Lady Bulldogs led 1-0 after Jasmine Adams scored early in the second half off a pass from Patty Smith, but Forest Mills tied the game for Clarion midway through the half.
Samantha Landers made eight saves in the win for Redbank, while Wendy Beveridge had nine stops for Clarion.
"Our back four of Alexa Smith, Zoie Stewart, Carly Gruver and Marissa Hageter put in a stellar effort to hold the Clarion attack in check," Redbank Valley head coach Greg Campbell said.
St. Marys 4, Smethport 0 
Nicole Muccio scored twice to help St. Marys top Smethport 4-0 Monday. Rachel Caretti and Mikayla Feldbauer also found the back of the net for the Lady Dutch.
Ridgway 9, Curwensville 2 
Behind hat tricks from Caitlin Viglione and Julie Alford, Ridgway moved to 12-1 on the year with a 9-2 pasting of Curwensville Monday.
Also scoring for the Elkers were Maddie Cowan, Cassidy King and Hollie Schneider.
Autumn Hoover scored Curwensville's first goal.
Thursday Oct. 1, 2015
Redbank Valley 7, West Middlesex 1
Jasmine Adams scored four times and chipped in an assist to pace Redbank Valley to a 7-1 victory over West Middlesex. Tiara Lamb added two goals and an assist for the Lady Bulldogs, who also got a goal from Alex Smith. Marissa Hageter and Mackenzie Pence each added two helpers with Emma Reddinger getting an assist as well.
Alena Keller got the win in goal making five saves, as Redbank Valley outshot West Middlesex 13-6.
Brockway 4, Kane 0
Sabrina Bundy scored twice to help Brockway down Kane 4-0 Thursday.
Bundy and Callie Barner each scored goals in the first 13 minutes to give the Lady Rovers a quick 2-0 lead, and then Carlee Hindinger scored before halftime to put Brockway ahead 3-0 at the intermission before Bundy added a second goal to set the 4-0 final.
Kane had chances in the first half with great scoring opportunities from Caitlyn O'Hara, Tori Schleicher and Mackenzie Thayer but couldn't solves Lady Rovers keeper Delaney McMeekin.