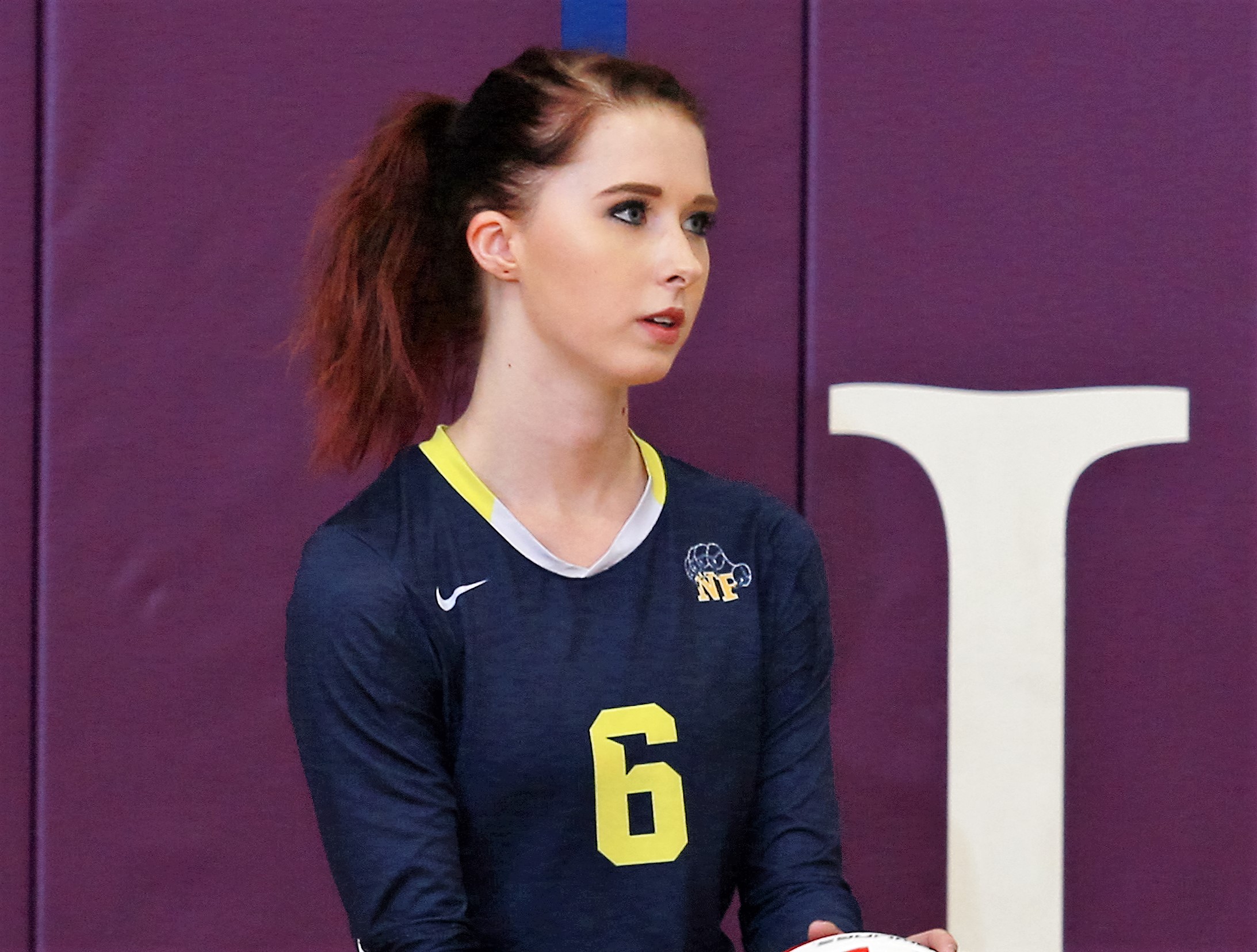 Volleyball and soccer recaps from Monday, Oct. 10.
(Cover photo by Paul Burdick. Check out more of Burdick's work here)
VOLLEYBALL
A-C VALLEY 3, SHARPSVILLE 0
SHARPSVILLE, Pa. – Visiting A-C Valley got 11 kills, six digs and five aces from Kylee Eaton on its way to a 3-0 (25-11, 25-11, 25-23) win over Sharpsville.
Josey Terwilliger added nine kills, nine digs and two aces for the Lady Falcons who also got five kills, 10 digs and four aces from Olivia Boocks and four kills, five digs and two aces from Cassie Schwalm.
Sydney Rankin added 11 set assists and 12 digs and Emily Weitzel had 10 set assists, two kills and four digs for A-C Valley.
REDBANK VALLEY 3, CRANBERRY 0
NEW BETHLEHEM, Pa. – Heather Traister had nine kills and four blocks, and Josie Rupp added six kills and two aces to lead Redbank Valley to a 3-0 (25-15, 25-19, 25-16) win over visiting Cranberry.
Macy King chipped in four kills and an ace, Hannah Adams 14 digs and three aces and Carissa Rearick 22 set assists for the Lady Bulldogs.
Erin Merryman had seven set assists and five digs for Cranberry with Bree Swartzfager adding four kills, four aces and nine digs, Laykn Vonda three kills and a block and Malliah Shreck two aces, two blocks and two kills.
NORTHERN POTTER 3, AUSTIN 0
AUSTIN, Pa. – Behind the play of Bobby Jo Tubbs, Kalie Cowburn, Tory McCutcheon, visiting Northern Potter swept past Austin, 3-0 (25-2, 25-9, 25-10).
Tubbs had six aces, four kills and eight set assists, Cowburn added 14 aces, four kills and nine digs and McCutcheon chipped in three aces, six kills, six set assists and five digs for NoPo.
Jordan Brewer paced Austin with four kills and 10 digs.
SHEFFIELD 3, YOUNGSVILLE 0
YOUNGSVILLE, Pa. – Eliza Davidson had seven kills to lead Sheffield to a 3-0 (25-12, 25-13, 25-7) win at Warren County rival Youngsville.
Rachel Lemay added nine set assists and five kills for the Lady Wolverines, who also got 12 set assists and four kills from Mya Grubbs and three kills from Claire Pierson.
BOYS' SOCCER
BROCKWAY 11, KANE 0
KANE, Pa. – Nine different Brockway players scored, as the visiting Rovers rolled to an 11-0 win at Kane.
Carter Adams and Nate Snithro each tallied twice for the Rovers, while Jarrett Esposito, Anthony Esposito, Zane Puhala, Ryan Little, Nate Bennett, Andrew Trunzo and Linkin Nichols all scored once.
Angelo Inzana and Trunzo each played a half in goal for Brockway.
BROOKVILLE 6, REDBANK VALLEY 4
BROOKVILLE, Pa. – Brodie Joiner had the hat trick to lead Brookville to a come-from-behind 6-4 win over visiting Redbank Valley.
The Bulldogs led 2-0 early only to see Brookville roll off the next five goals to take control of the match.
John Matheny added a pair of goals for the Raiders, who also got a tally from Jacob Cable.
Colby Nolf had a pair of goals for Redbank Valley with Corben Beamer also scoring the Bulldogs.
KARNS CITY 6, DUBOIS 2
KARNS CITY, Pa. – Behind five Spenser Myers goals, Karns City topped visiting DuBois, 6-2.
Noah Pollock also scored for the Gremlins, who improved to 14-0 on the season.
NORTHEAST BRADFORD 3, NORTHERN POTTER 1
ROME, Pa. – Jude Jampo and Chaz LaBarre both scored to pace a 3-1 win for Northeast Bradford over visiting Northern Potter.
The NEB Panthers also were the recipients of an own goal by Northern Potter.
Tucker Kosa scored for NoPo off a Ryan Slawson helper.
GIRLS' SOCCER
DUBOIS CENTRAL CATHOLIC 5, PORT ALLEGANY 0
DuBOIS, Pa. – Jordy Frank recorded the hat trick to lead DuBois Central Catholic to a 5-0 win over visiting Port Allegany.
The Lady Cardinals led 1-0 at halftime before exploding for four second-half goals. Also scoring for DCC was Caitlyn Drahushak, who scored twice.
KARNS CITY 3, GROVE CITY 2
GROVE CITY, Pa. – In a physical road contest, Olivia Mourer came up with a key save late in the game to preserve a 3-2 win by unbeaten Karns City over Grove City.
Megan McCartney, Hannah Knoll and Chelsea Dodds scored for the Lady Gremlins, who are now 15-0 while outscoring their opponents 100-10 on the year.
REDBANK VALLEY 5, ST. MARYS 1
NEW BETHLEHEM, Pa. – Five different Redbank Valley players tallied goals, as the Lady Bulldogs dispatched of visiting St. Marys, 5-1.
Molly Nolfe, Brooke Eberle, Kalyn Kunselman, Raegen Neiswonger and Megan Gourley each scored for Redbank Valley.
Lauren Eckert tallied the lone St. Marys goal.