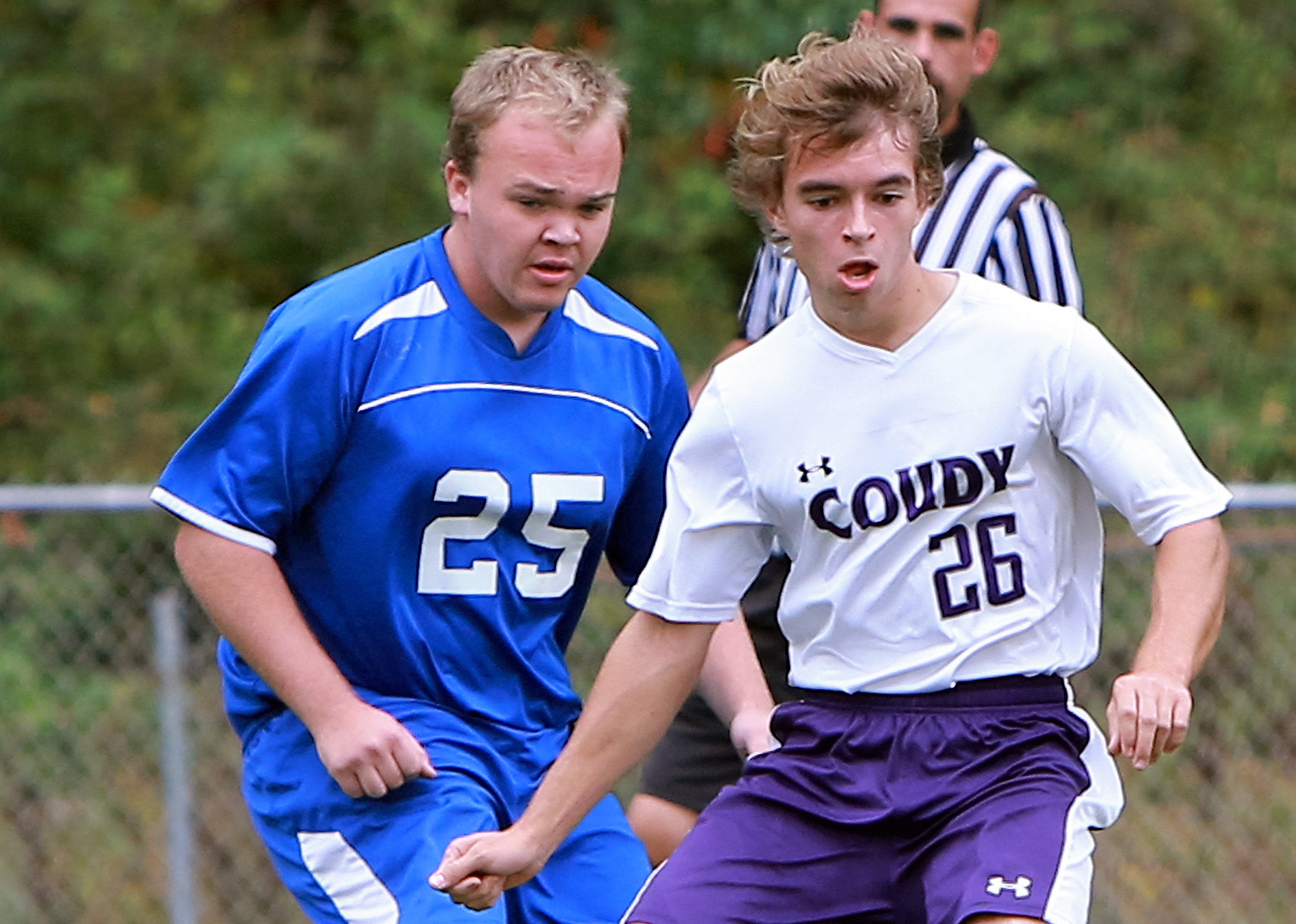 Oct. 19 volleyball and soccer recaps.
(Cover photo. Photo by Paul Burdick. Check out more of Burdick's work here)
VOLLEYBALL
WARREN 3, CRANBERRY 0
WARREN, Pa. – Despite an assists/digs double-double from Erin Merryman, visiting Cranberry fell to Warren, 3-0 (25-21, 25-20, 25-16).
Merryman had 13 set assists, 10 digs and two kills, while Lauren Conkle added eight kills and five blocks for the Berries.
Also for Cranberry, Bree Swartzfager had three kills and seven digs, Libby Kiefer added three kills and Laykn Vonada two kills and three blocks.
KARNS CITY 3, MONITEAU 1
KARNS CITY, Pa. – Behind 13 kills, 11 set assists and four aces by Mackenzie Craig, Karns City closed out the regular season at .500 with a 3-1 (25-23, 25-20, 22-25, 25-14) win over visiting Moniteau.
Brooke Snow added seven kills and Makayla Waltman and Emily Hegedus six each for the Lady Gremlins (6-6), while Brooke Moore chipped in 14 set assists.
BOYS' SOCCER
BROOKVILLE 6, DUBOIS CENTRAL CATHOLIC 3
BROOKVILLE, Pa. – John Matheny's hat trick plus an assist gave Brookville a season-ending 6-3 win over visiting DuBois Central Catholic.
Thad Johnson, Jacob Cable and Brodie Joiner also scored for the Raiders, while Keelan Kunselman had three helpers.
Jonathan Kurtz, Jackson Frank and Zach Pentz scored for DCC.
COUDERSPORT 5, WILLIAMSON 1
COUDERSPORT, Pa. – David Kudrick scored three goals and added an assist to give Coudersport a 5-1 win over visiting Williamson.
Owen Chambers added a goal and an assist for the Falcons, while Michael Kane also scored.
Hunter Lauber made eight saves to get the win in goal.
ATHENS 6, NORTHERN POTTER 1
ULYSSES, Pa. – Shane Colegrove had three goals and an assist to lead visiting Athens to a 6-1 win over Northern Potter.
Ethan Lane scored twice for the visitors as well, while Jesse Sumner also scored.
Foster Kosa scored off a pass from Levi Kio for NoPo.
The Panthers finished the year 4-12-2.
SMETHPORT 3, REDBANK VALLEY 1
NEW BETHLEHEM, Pa. – Andrew Gallup scored twice to lead visiting Smethport to a 3-1 win at Redbank Valley.
Redbank Valley took a 1-0 lead at halftime on a goal by Jordan Hicks off an assist by Colby Nolf, but Gallup put the Hubbers in the lead in the second half with one of his tallies coming off an assist from Justin Tanner.
Senior Dylan Whitsell then scored his first career goal at any level for insurance for Smethport.
Brandon Peters had five saves in net to get the win.
GIRLS' SOCCER
BROOKVILLE 2, FOREST AREA 1
TIONESTA, Pa. – Abby Northey's second-half goal broke a 1-all tie and gave visiting Brookville a 2-1 win over Forest Area at West Forest.
Hailey Shields also scored for the Lady Raiders.
REDBANK VALLEY 3, SMETHPORT 0
NEW BETHLEHEM, Pa. – Redbank Valley got goals from Brooke Eberle, Haley Minich and Kalyn Kunselman to give Redbank Valley a 3-0 win over visiting Smethport.
Lizzy Robinson and Raegen Neiswonger added helpers for the Lady Bulldogs.