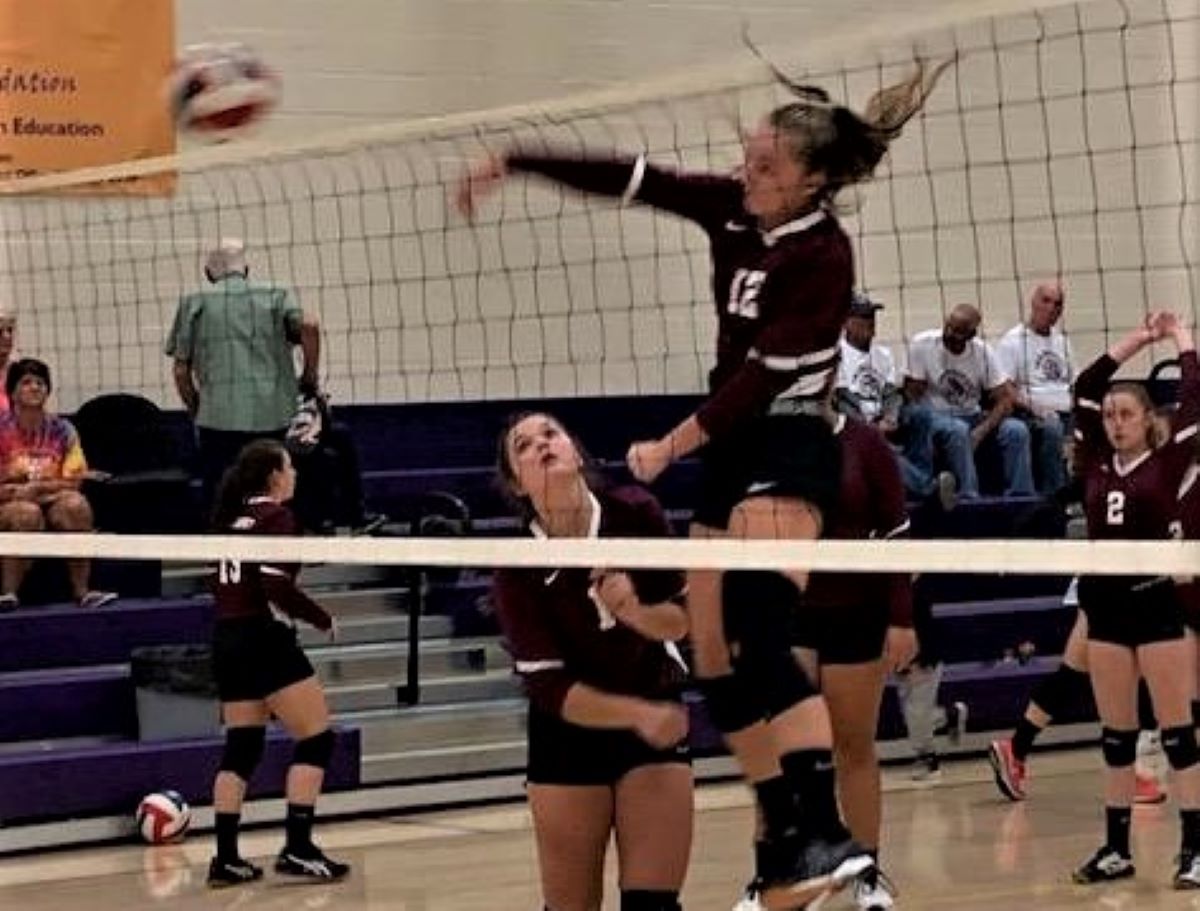 Oct. 2 volleyball/soccer scores.
(Photo of Cranberry's Ava Ferringer. Submitted photo)
VOLLEYBALL
CRANBERRY 3, REDBANK VALLEY 1
SENECA, Pa. – Ava Ferringer had 10 kills and 14 digs to lead Cranberry to a 3-1 (25-21, 25-13, 15-25, 25-23) win over visiting Redbank Valley.
Maria Anderson added eight kills and three digs for the Berries, while Maddie Cornelius had 26 digs. Emily Duncan ran the offense with 24 set assists while adding two kills and nine digs.
DUBOIS 3, CURWENSVILLE 0
CURWENSVILLE, Pa. – Behind seven kills and three aces from Sydney Kaschalk visiting DuBois beat Curwensville, 3-0 (25-9, 25-16, 25-13).
Kaylee Sadowski added six kills and 21 digs for the Lady Beavers with Lexie Forbes and Emma Torretti each adding 10 digs. Cate Gregory ran the offense with 32 set assists while adding three aces.
COUDERSPORT 3, NORTHERN POTTER 0
COUDERSPORT, Pa. – Paige Watson recorded 10 kills, seven digs, a block and an ace to help Coudersport to a 3-0 (25-22, 25-14, 25-16) home win over Northern Potter.
Vanessa VanWhy chipped in five kills and nine digs while Mikayla Dunn had 22 digs. Lauren Stimaker ran the offense with 25 set assists amd added six digs, three aces and two kills for the Lady Falcons.
Savannah Herring paced Northern Potter with eight kills, three digs and two blocks. Courtney Martin added five kills, 11 digs, two aces and a block, Madison Hopper had three kills, 13 digs and an ace and Faith Zdrojewski chipped in nine set assists, four digs, a kill and an ace.
ELK COUNTY CATHOLIC 3, BROCKWAY 0
BROCKWAY, Pa. – Taylor Newton had 18 kills to help visiting Elk County Catholic to a 3-0 (25-6, 25-11, 25-14) win over Brockway.
Madyson Dellaquilla added five kills with Julia Aikens chipping in three kills. Ellie Fledderman ran the offense for the Lady Crusaders with 25 set assists.
BOYS' SOCCER
BRADFORD 2, MEADVILLE 0
BRADFORD, Pa. – Goals from Gavin McGee and Alex Marrone helped Bradford to a 2-0 win over visiting Meadville.
Evan Schmidt recorded the shutout with four saves.
CLARION-LIMESTONE 7, DUBOIS CENTRAL CATHOLIC 0
DUBOIS, Pa. – Paul Leonhardt scored four times and added a pair of assists to lead Clarion-Limestone to a 7-0 win at DuBois Central Catholic.
Beau Verdill scored the other three goals for the Lions while adding an assist, while Tyler Bingham had an assist. Reece Geiger recorded the shutout in net.
GIRLS' SOCCER
ST. MARYS 9, KANE 0
KANE, Pa. – Lauren Eckert scored five times for St. Marys in a 9-0 road win over Kane.
Jade Reynolds added two goals while Kaylee Muccio and Izzy Benjamin also scored for the Lady Dutch.
PORT ALLEGANY 3, RIDGWAY 1
RIDGWAY, Pa. – Evin Stauffer scored twice and Cailey Barnett added a goal to lead Port Allegany to a 3-1 road win over Ridgway.
Emma Fox had an assist for the Lady Gators.