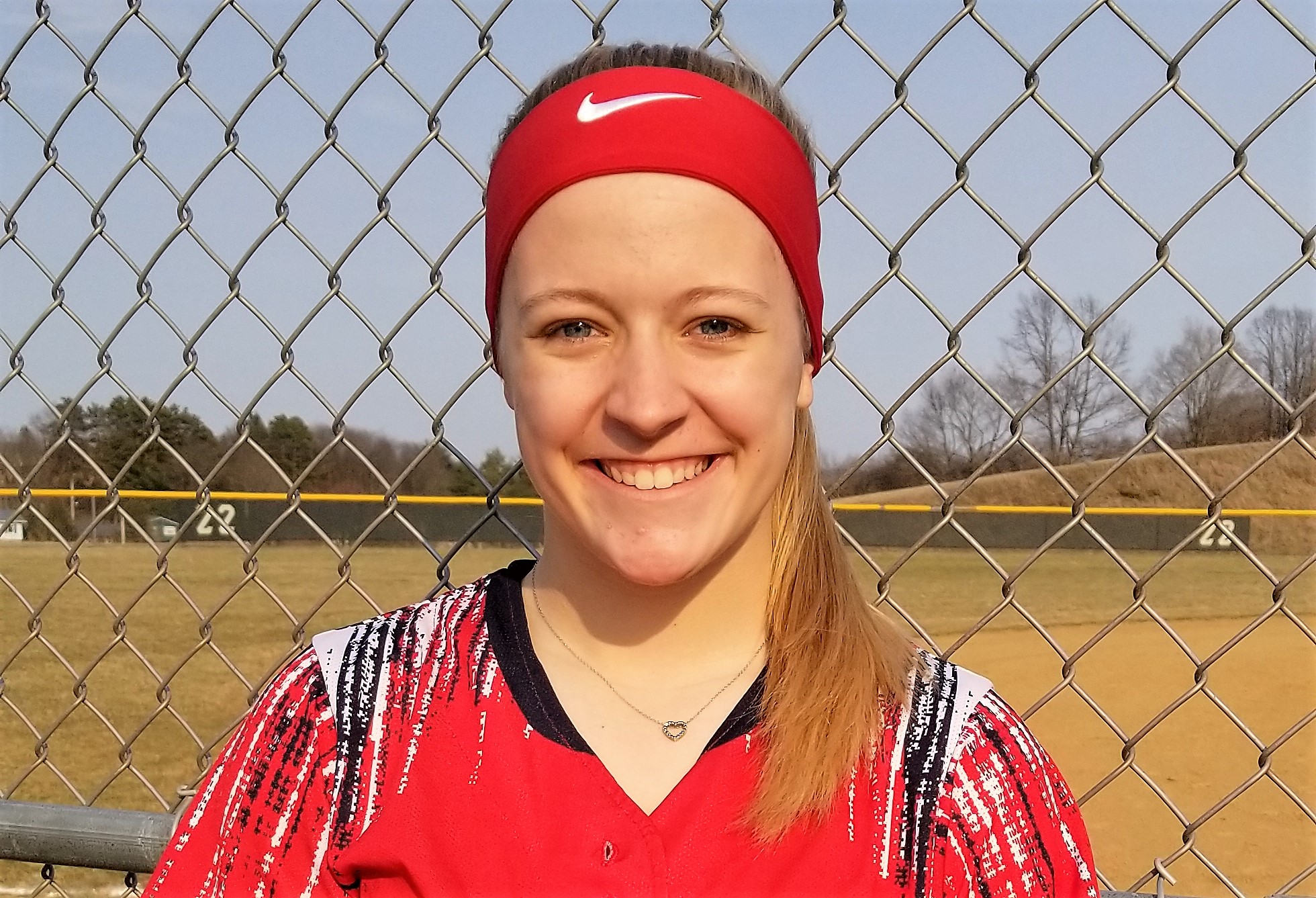 Oct. 23 volleyball recaps.
(Photo: Ashley Wruble, DCC)
DUBOIS CENTRAL CATHOLIC 3, BROOKVILLE 0
BROOKVILLE, Pa. – Thanks to 10 kills and three blocks from Alyssa Bittner, visiting DuBois Central Catholic beat Brookville, 3-0 (25-20, 25-19, 25-22).
Gabby Sabatose added seven kills with Jordy Kosko contributing six kills, two aces and a block for the Lady Cardinals. Ashley Wruble ran the DCC offense with 22 assists while adding two aces, and Shay Gulvas had 24 digs.
Mikayla Aikens paced Brookville with 11 kills with Lauren Hergert adding three kills, two aces and a block, Lexis Hatzinikolas four kills and a block and Maggie Mackins three kills.
COWANESQUE VALLEY 3, OSWAYO VALLEY 0
SHINGLEHOUSE, Pa. – Visiting Cowanesque Valley swept Oswayo Valley, 3-0 (25-18, 25-13, 25-18).
Naomi Cook led the Green Wave in defeat with five kills and 20 digs with Karley Carpenter adding four kills, 11 digs, three aces and a block.
DUBOIS 3, BROCKWAY 0
DUBOIS, Pa. – Sydney Kaschalk's 10 kills and five blocks helped DuBois down visiting Brockway, 3-0 (25-17, 25-11, 25-7).
Cayla Donahue added nine kills and six digs for the Lady Beavers with Cate Gregory running the offense with 28 assists while adding three aces. Kaylee Sadowski had a strong game on defense with 10 digs.
For Brockway, Abby Alford had four kills and five digs.
ST. MARYS 3, BRADFORD 2
ST. MARYS, Pa. – St. Marys fended off visiting Bradford, 3-2 ((25-17, 23-25, 25-15, 23-25, 15-7).
For Bradford, Alexis Huber led the way with 14 kills with Ashton Himes adding five kills. Laney Kahle ran the Lady Owls offense with 26 assists.
St. Marys stats weren't reported.
KANE 3, JOHNSONBURG 2
KANE, Pa. – Ella Marconi had 17 kills and 12 digs to help Kane win a thriller, 3-2 (22-25, 25-20, 25-13, 17-25, 18-16), over visiting Johnsonburg.
Audri Marconi chipped in 12 kills and 15 digs for the Lady Wolves with Hannah Buhl running the offense with 33 assists and 11 digs.
Lindsey Kocjancic had a monster game for Johnsonburg with 23 kills with Kensie Sallack and Jena Morgan each adding seven kills.