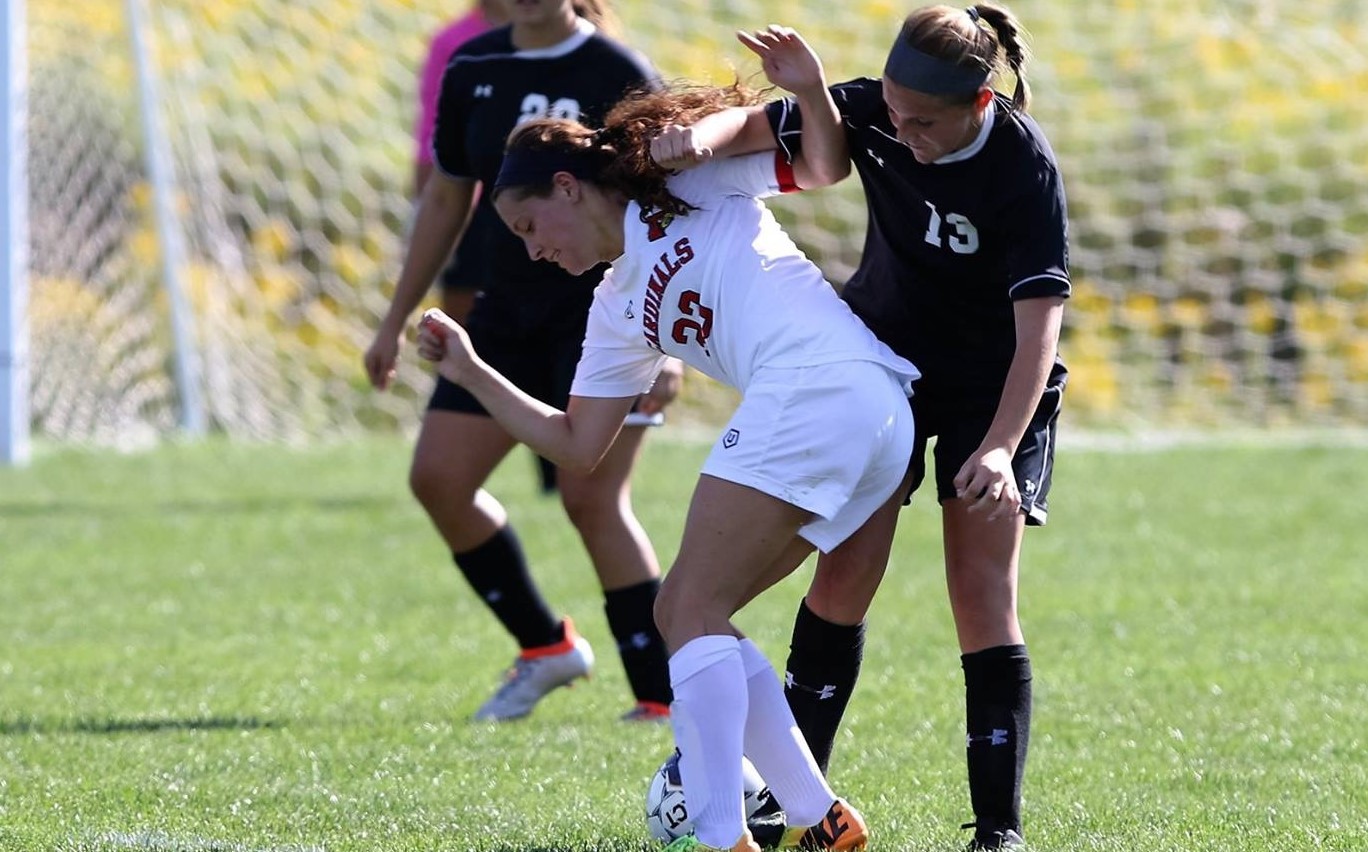 Oct. 26 soccer playoff recaps.
GIRLS' SOCCER
DUBOIS CENTRAL CATHOLIC 1, PORT ALLEGANY 0
KERSEY, Pa. — Jordy Frank's goal off a Riley Meyers assist in the first half proved to be the game-winner as top-seeded DuBois Central Catholic blanked No. 4 seed Port Allegany, 1-0.
The win landed the Lady Cardinals (17-0-1) in next week's Class 1A final at a site to be determined against the winner of Thursday's Brockway-Ridgway game.
Port Allegany finished 11-7-1.
BOYS
PUNXSUTAWNEY 0, ST. MARYS 0 (PUNXSUTAWNEY 5-4 SHOOTOUT WIN)
DuBOIS, Pa. — After 100 minutes of scoreless soccer, the Punxsutawney Chucks earned a championship game berth with a shootout win over St. Marys. In seven rounds of penalty kicks, the Chucks beat the Dutch, 5-4.
Chandler Emhoff scored the game-winning goal in the shootout as the No. 2-seeded Chucks improved to 10-8 going into next week's Class 2A final against top-seeded Karns City at a site and time to be announced.
The Dutch finished 8-10.
ELK COUNTY CATHOLIC 2, DUBOIS CENTRAL CATHOLIC 1
KERSEY, Pa. — Eric Mader scored twice in the second half, including the game-winner that broke a 1-1 tie in the 77th minute to lift the No. 3-seeded Crusaders to a 2-1 win over No. 6 seed DuBois Central Catholic.
After a scoreless first half, Mader put the Crusaders (13-4-1) up before Egan Peck scored for Cardinals (4-12-1) in the 68th minute. Nine minutes later, Mader put ECC into the Class 1A semifinals next week against No. 2 seed Port Allegany at a site and time to be determined.