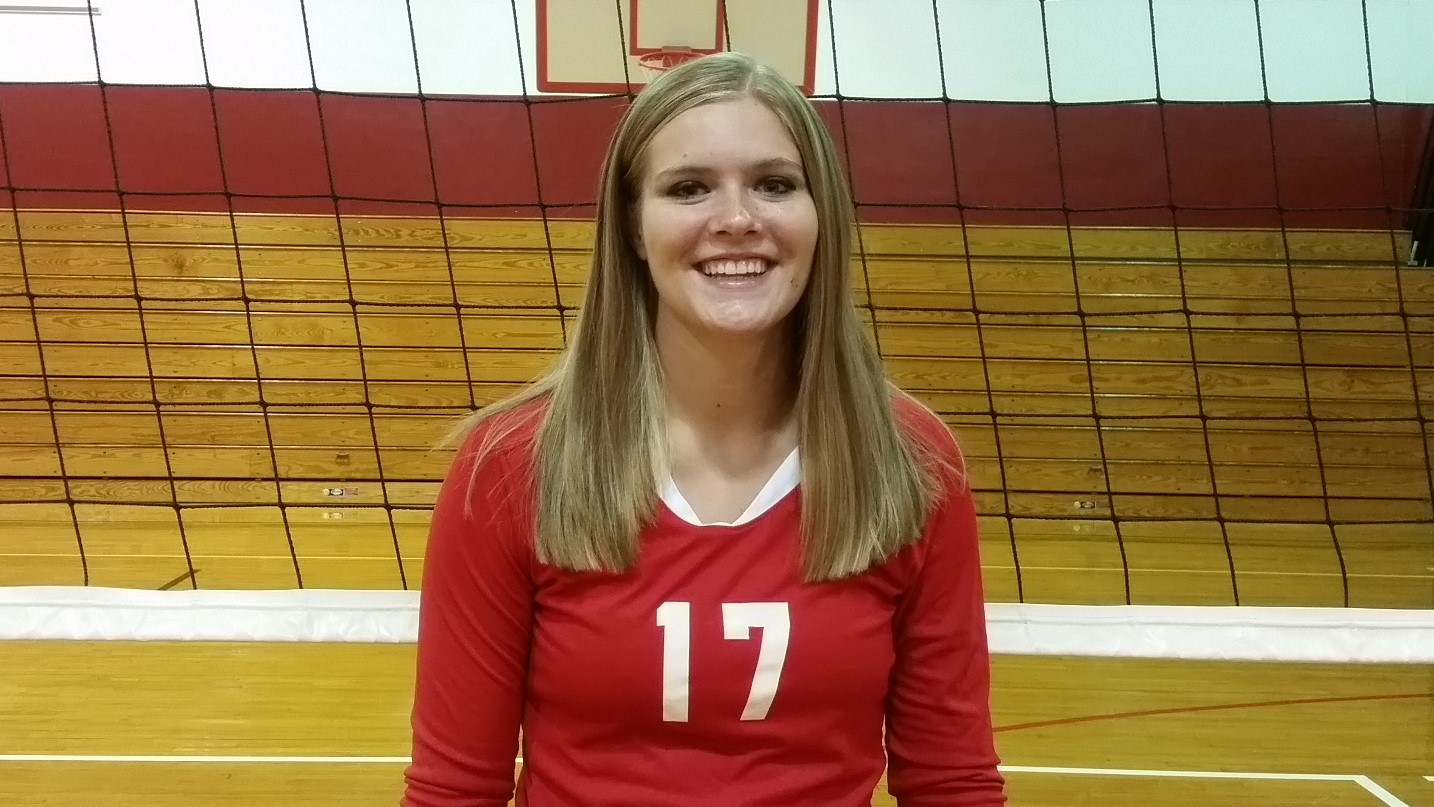 Oct. 4 volleyball and soccer roundup.
VOLLEYBALL
REDBANK VALLEY 3, KARNS CITY 0
NEW BETHLEHEM, Pa. – Redbank Valley used a balanced, team effort to defeat visiting Karns City, 3-0 (25-10, 26-24, 25-17).
Macy King led the offensive for the Lady Bulldogs with eight kills and three aces with Josie Rupp adding five kills. McKenna Shirey, Emily Gourley and TL Nelson all had four kills with Shirey chipping in two blocks and two aces. Carissa Rearick ran the show with 22 set assists and added a pair of aces.
Mackenzie Craig paced Karns City with three kills.
A-C VALLEY 3, KEYSTONE 0
FOXBURG, Pa. – Kylee Eaton had 12 kills, five digs, two blocks and three aces to lead A-C Valley to a 3-0 (25-6, 25-9, 25-16) win over visiting Keystone.
Josey Terwilliger added seven kills, 15 digs and four aces for the Lady Falcons, while Olivia Boocks and Sydney Rankin each chipped in with four kills. Boocks also had 11 digs and two aces and Rankin five digs and three aces. Cassie Schwalm added eight digs.
OTTO-ELDRED 3, AUSTIN 0
AUSTIN, Pa. – Behind 11 kills from Allison Cousins, visiting Otto-Eldred rolled to a 3-0 (25-13, 25-17, 25-8) win at Austin.
Emily Smith ran the Lady Terror offense with 23 set assists while adding five aces, Camryn Thomas chipped in six kills and six aces and Rachel Wolfe six aces.
NORTH CLARION 3, CRANBERRY 0
FRILLS CORNERS, Pa. – Paige Sherbine had 18 set assists to help North Clarion to a 3-0 (25-21, 25-19, 25-22) win over visiting Cranberry.
Tori Obenrader was the recipient of a lot of those sets finishing with 15 kills while adding three blocks. Cassie Wagner chipped in six kills, four blocks and six aces, Abby Karg added four kills, seven digs and four aces and Gena Caldwell three kills and five blocks. Sydney Greenawalt helped Sherbine by adding eight set assists.
Erin Merryman paced Cranberry with 13 set assists, seven digs and four kills. Bree Swartzfager had four kills and 10 digs, Kaylee Weaver four kills, Hannah Duncan three kills and Lauren Conkle three kills and two blocks.
DUBOIS CENTRAL CATHOLIC 3, UNION 1
DUBOIS, Pa. – Libby Maurer and Macey Hanes combined for 27 kills to help DuBois Central Catholic defend its home court with a 3-1 (26-24, 14-25, 25-16, 30-28) win over visiting Union.
Maurer led the Lady Cardinals with 16 kills with Hanes adding 11. Ashley Wruble set up the DCC offense with 30 set assists, Alyssa Bittner added four blocks and Maddy Nasuti five aces.
Frankee Remmick led Union with six kills and 11 digs. Bryn Davis and Taylor Adams each added five kills, while Amy Henry had three kills and two aces. Lexey Shick chipped in three aces in a serving-only role, while Hannah Atzeni had two aces and 23 set assists. Marli Hawk contributed eight digs for the Golden Damsels.
PORT ALLEGANY 3, SMETHPORT 0
PORT ALLEGANY, Pa. – Thanks to 30 set assists from Mira Terrette and 11 kills from Makenzie Burr, Port Allegany beat visiting Smethport, 3-0 (25-15, 26-24, 25-22).
Erin Stauffer added four kills and eight digs for the Lady Gators who also got five kills and three blocks and Hannah Lathrop, and eight kills from Kierra Keck.
Katie Treat paced Smethport with 16 kills and eight blocks. Abbey Woodard added six kills and eight digs, Alana Druphy had 12 digs and Meagan DeLuca 17 set assists.
ELK COUNTY CATHOLIC 3, DUBOIS 1
DUBOIS, Pa. – Thanks to strong performances from Reilly Herzing and Cassidy Cunningham, visiting Elk County Catholic won a hard-fought 3-1 (25-20, 25-20, 16-25, 25-20) victory over DuBois.
Herzing had 15 kills and two blocks, while Cunningham added 10 kills. Taylor Newton chimed in with seven kills and Jordyn Fox with six for the Lady Crusaders.
Danessa Allison paced DuBois with 13 kills. Lexi Ray added eight kills and four blocks for the Lady Beavers, who also got 14 digs from Kylee Bundy and 28 set assists from Ashley McCluskey.
GALETON 3, NORTHERN POTTER 1
GALETON, Pa. – Despite eight kills, eight digs and four aces from Kalie Cowburn, visiting Northern Potter dropped a 3-1 (25-10, 25-13, 18-25, 25-16) decision at Galeton.
Gracie Hamilton added seven kills, 13 digs and two aces for the Lady Panthers, while Tory McCutcheon chipped in with 11 set assists, 16 digs and three aces.
OSWAYO VALLEY 3, CAMERON COUNTY 0
EMPORIUM, Pa. – Tiffany Dickerson's seven kills and 10 blocks paced a 3-0 (25-10, 25-16, 25-14) win for visiting Oswayo Valley over Cameron County.
Sarah Malogrino added nine digs and four aces for the Green Wave.
Kendyl Guisto led Cameron County with five kills and two blocks, Alyvia McKimm added seven set assists and Payton Bloom nine digs and two aces.
ST. MARYS 3, KANE 2
ST. MARYS, Pa. – St. Marys outlasted visiting Kane, 3-2 (19-25, 25-22, 19-25, 25-15, 15-13).
Ella Marconi led Kane with 11 kills and six blocks. Alyssa Zampogna chipped in 19 kills and Camryn Cummings and Trinity Clark five kills apiece with Clark also adding four aces for the Lady Wolves. Ashley Jordan's 17 digs paced Kane's defense.
St. Marys stats were not available.
BOYS' SOCCER
PORT ALLEGANY 6, SMETHPORT 1
SMETHPORT, Pa. – Payton Caden had the hat trick to lead visiting Port Allegany to a 6-1 win at Smethport.
Mackenzie Elliott added a pair of goals for the Gators, who have won 10 in a row, while Brandon McCaslin also scored.
FORT LEBOEUF 3, BRADFORD 2
BRADFORD, Pa. – In a game that saw all the goals come before halftime, visiting Fort LeBoeuf took advantage of a Bradford own goal to hand the Owls a 3-2 defeat.
Also scoring for Fort LeBoeuf were Jacob Lloyd and Irvin Comic.
Bradford got goals from Brent Kennedy and Joe Yaros with Brett Degolier and Alex Kelly picking up assists.
Evan Schmidt allowed the three goals in net for the Owls but did back five saves. Jack Kellam came away with one stop.
Tyler Alexander made 13 saves for the victors.
BROCKWAY 2, PUNXSUTAWNEY 0
PUNXSUTAWNEY, Pa. – Jarrett Esposito scored twice to lead visiting Brockway to a 2-0 win at Punxsutawney.
KANE 5, CLARION-LIMESTONE 4
KANE, Pa. – Kane rallied from a 3-0 second-half deficit to stun visiting Clarion-Limestone, 5-4.
The Wolves, who tied the game at three, also trailed 4-3, before scoring the contest's final two goals, the final one in the 78th minute of the 80-minute match.
Blake Phillips had the hat trick for C-L, while Braden Peters also scored for the Lions.
Kane goal scorers weren't available.
ELK COUNTY CATHOLIC 1, ST. MARYS 0
ST. MARYS, Pa. – Regis Wortman scored the contest's lone goal, as Elk County Catholic took a 1-0 decision from its crosstown rival St. Marys.
Wortman's goal came in the second half.
FOREST AREA 1, KEYSTONE 1
MARIENVILLE, Pa. – Forest Area and Keystone played to a one-all draw at East Forest.
Jarrett Kahle scored for the Fires, while Keystone's tally came on a Forest Area own goal.
GIRLS' SOCCER
BROCKWAY 4, PUNXSUTAWNEY 2
PUNXSUTAWNEY, Pa. – Leah Lindemuth and Chanel Britton both scored twice to lead visiting Brockway to a 4-2 win at Punxsutawney.
Punxsutawney goal scorers weren't available.
ST. MARYS 5, ELK COUNTY CATHOLIC 4, 2 overtimes
ST. MARYS, Pa. – In a crosstown battle, Lauren Eckert scored in the second overtime to give St. Marys a 5-4 win over Elk County Catholic.
Nicole Muccio paced the Lady Dutch with the hat trick, while Anna McGonnell also scored.
ECC got goals from McKayla Wilson, Catherine Cerroni, Maddie Kear and Maddie Sorg.
KEYSTONE 3, FOREST AREA 1
TIONESTA, Pa. – Behind a hat trick from Abby Caulfield, Keystone picked up a 3-1 road victory over Forest Area at West Forest.
Kristina Wagner scored for Forest Area.