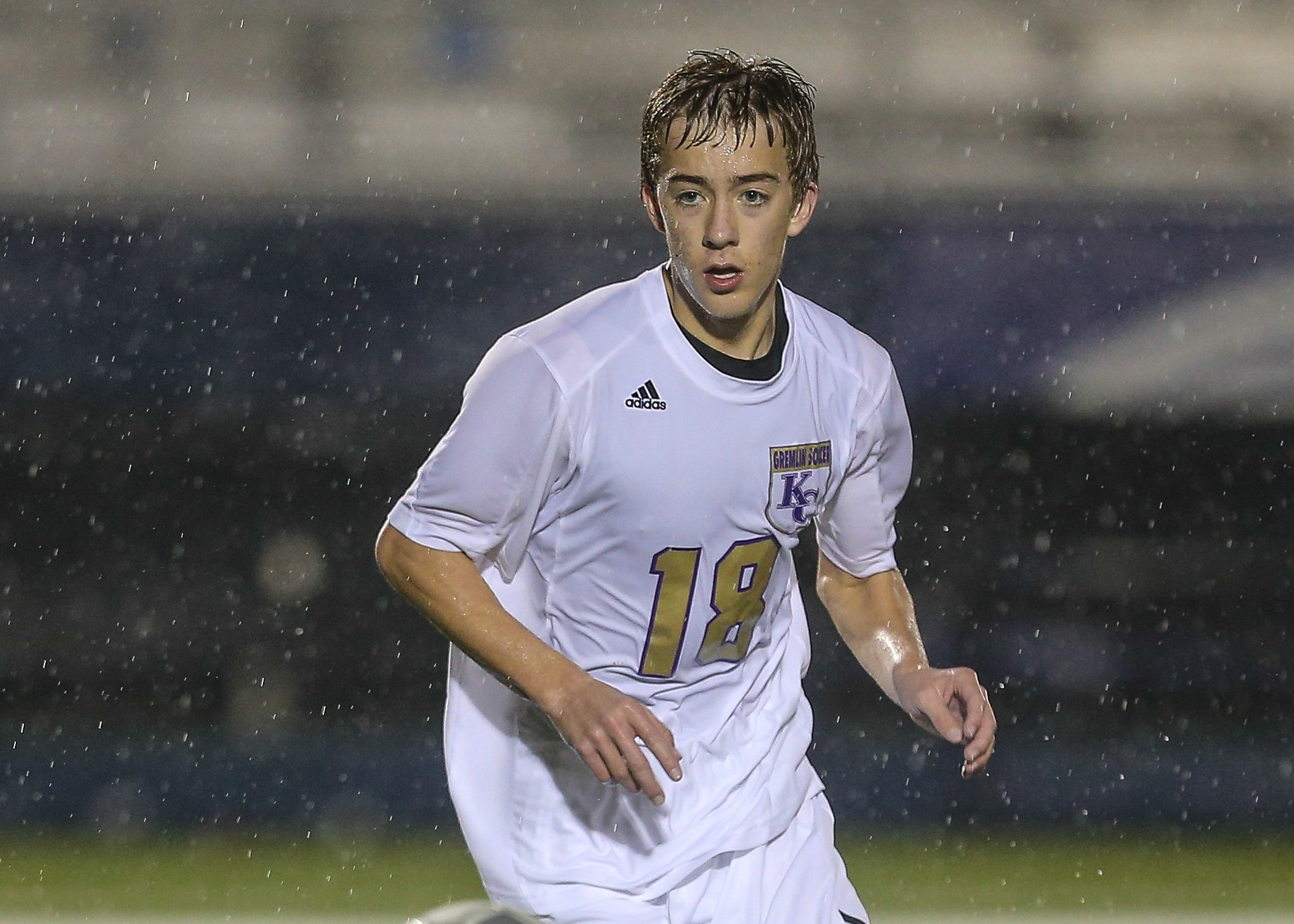 Friday, Oct. 7, and Saturday, Oct. 8, soccer and volleyball recaps.
KARNS CITY 1, FREEPORT 0
KARNS CITY, Pa. – In a meeting of undefeated 2A schools from different districts, Karns City's Spenser Myers scored in the 61st minute to give the Gremlins a 1-0 win over Freeport from the WPIAL.
Jack Weckerly made seven saves for Karns City, several of them of the spectacular nature according to Gremlins coach Jim Grenninger.
Freeport came into the game ranked No. 2 in the WPIAL 2A classification.
BOYS' SOCCER
ELK COUNTY CATHOLIC 2, DUBOIS CENTRAL CATHOLIC 1
DUBOIS, Pa. – A goal late in regulation by Valentyn Wolfe lifted visiting Elk County Catholic to a 2-1 win over DuBois Central Catholic Friday.
FOREST AREA 4, SMETHPORT 3, 2 OVERTIMES
SMETHPORT, Pa. – Manny Tirado scored in the 90th minutes – with just 26 seconds left – to lift visiting Forest Area to a 4-3, two-overtime victory at Smethport Saturday.
Tirado's overtime marker was his second goal of the game.
Jarrett Kahle added a pair of goals for the Fires, while Justin Tanner, Andrew Gallup and Noah Costa scored for Smethport.
WELLSBORO 7, COUDERSPORT 1
COUDERSPORT, Pa. – Despite a David Kudrick tally, Coudersport lost 7-1 at home to Wellsboro Saturday.
GALETON 7, NORTHERN POTTER 0
GALETON, Pa. – Julian Martinez scored the hat trick to lead Galeton to a 7-0 win over visiting Northern Potter.
Evan Griffen, Joel Griffen, Isaiah Shuemaker and Cooper Sunderlin also scored for the Tigers.
BROOKVILLE 7, KANE 1
KANE, Pa. – Brodie Joiner and Jacob Cable each scored twice, as visiting Brookville beat Kane, 7-1.
Bryce Kunselman, John Matheny and Thad Johnson also scored for the Raiders, while Charles Ball scored on a penalty kick for Kane.
GIRLS' SOCCER
FOREST AREA 0, SMETHPORT 0
SMETHPORT, Pa. – Smethport's Marissa Jack and Forest Area's Abby Gatesman were both perfect in goal, as the visiting Fires and home Lady Hubbers played to a scoreless draw Saturday.
Jack made five saves for Smethport, while Gatesman stopped eight shots.
PORT ALLEGANY 2, BOLIVAR-RICHBURG (N.Y.) 0
BOLIVAR, N.Y. – Autumn Buchsenschutz scored twice to lead visiting Port Allegany to a 2-0 win over Bolivar-Richburg (N.Y.) in the consolation game of the Bolivar-Richburg Tournament Saturday.
Buchsenschutz scored on two penalty kicks for the Lady Gators, while Brianna Roys made nine saves in getting the shutout.
DUBOIS 3, CLEARFIELD 2, OVERTIME
DUBOIS, Pa. – Reese Sayers scored in overtime to give DuBois a 3-2 win over visiting Clearfield Saturday.
Also scoring for the Lady Beavers were Madison King and Jessica Smith.
KARNS CITY 3, FREEPORT 2
KARNS CITY, Pa. – Haley Scherer scored twice, and Chelsea Dodds added a goal to lead Karns City to a 3-2 win over visiting Freeport.
VOLLEYBALL
OSWAYO VALLEY 3, WELLSVILLE (N.Y.) 0
SHINGLEHOUSE, Pa. – Thanks to 11 kills and five digs from Shayla Bickle, Oswayo Valley took home a 3-0 (25-10, 25-14, 25-16) win over visiting Wellsville (N.Y.) Friday.
Madison Miller added 23 set assists and 12 digs for the Green Wave, who also got three kills, three aces and three blocks from Paige Smith.