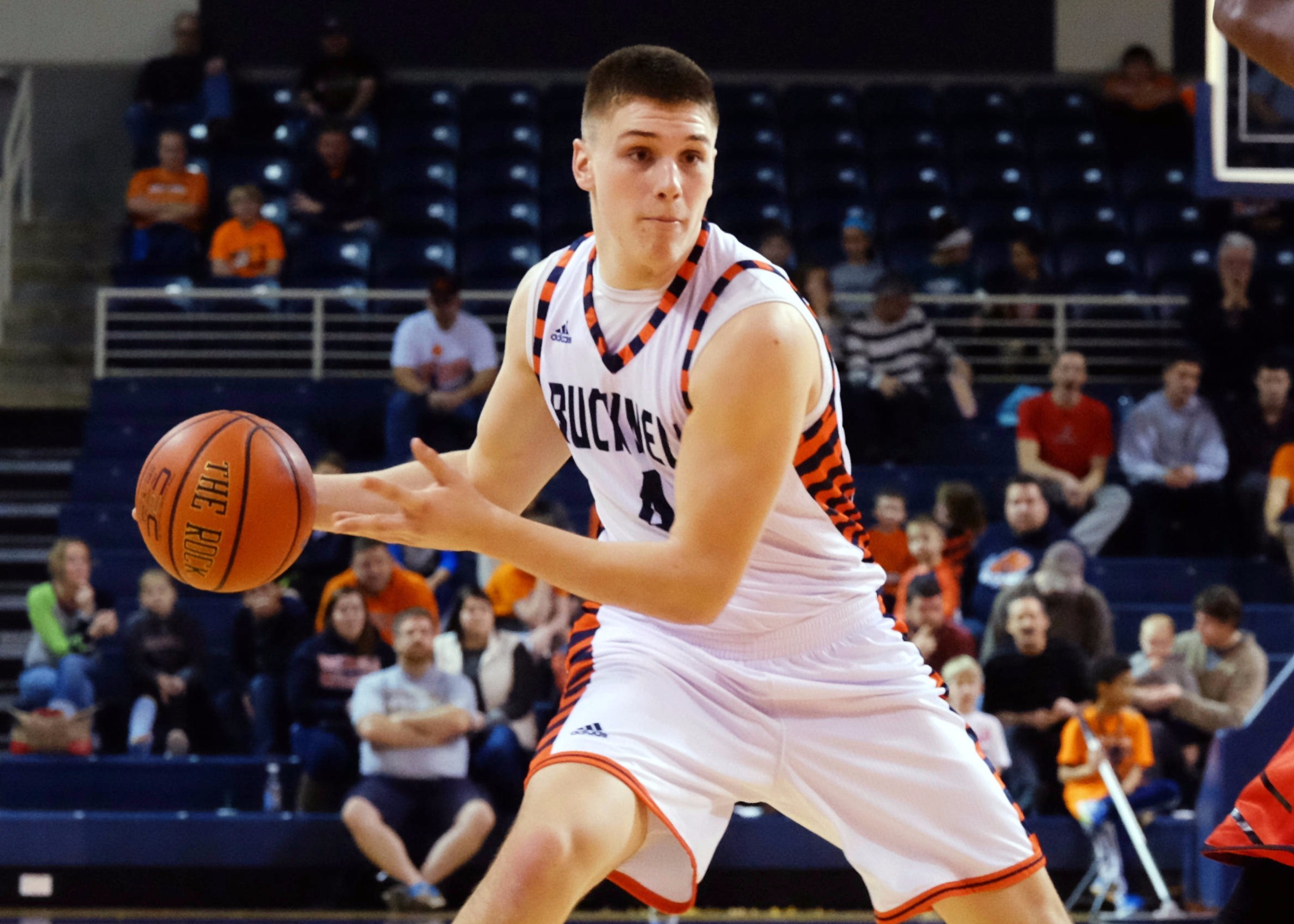 By Chris Rossetti
We get asked a lot about why we don't report on verbal commitments on this site often.
Cover Photo – Nate Sestina of Bucknell is one of a handful of D9 athletes playing at the Division 1 level. Photo courtesy of Bucknell athletics.
Frankly, it's a pretty easy answer.
We believe that reporting on verbal commitments puts too much pressure on a student-athlete, especially ones in District 9 where most verbal commitments are to levels someplace other than Division 1.
In addition, a verbal pledge is just that. A verbal thought from a 17- or 18-year old kid who should have the right to change his or her mind, should have the right to take a better opportunity that comes along. And that right should exist without the student-athlete being looked upon as breaking their word or reneging on a promise.
I mean, how many of us have said we were going to go to one college and then realized after we said it that we wanted to go to another?
How many of us have taken one job only to get a better offer and take that instead?
How many of us changed majors in school?
There is a lot of pressure that comes with being a student-athlete. There is no need to add more to them in terms of verbal pledges. The NCAA has a signing day for a reason. Once that student-athlete signs then it's a great time to publicize it.
This doesn't mean exceptions can't and aren't made. It just needs to be special circumstances. After all, they are 17- and 18-year old kids who should have the right to change their minds.