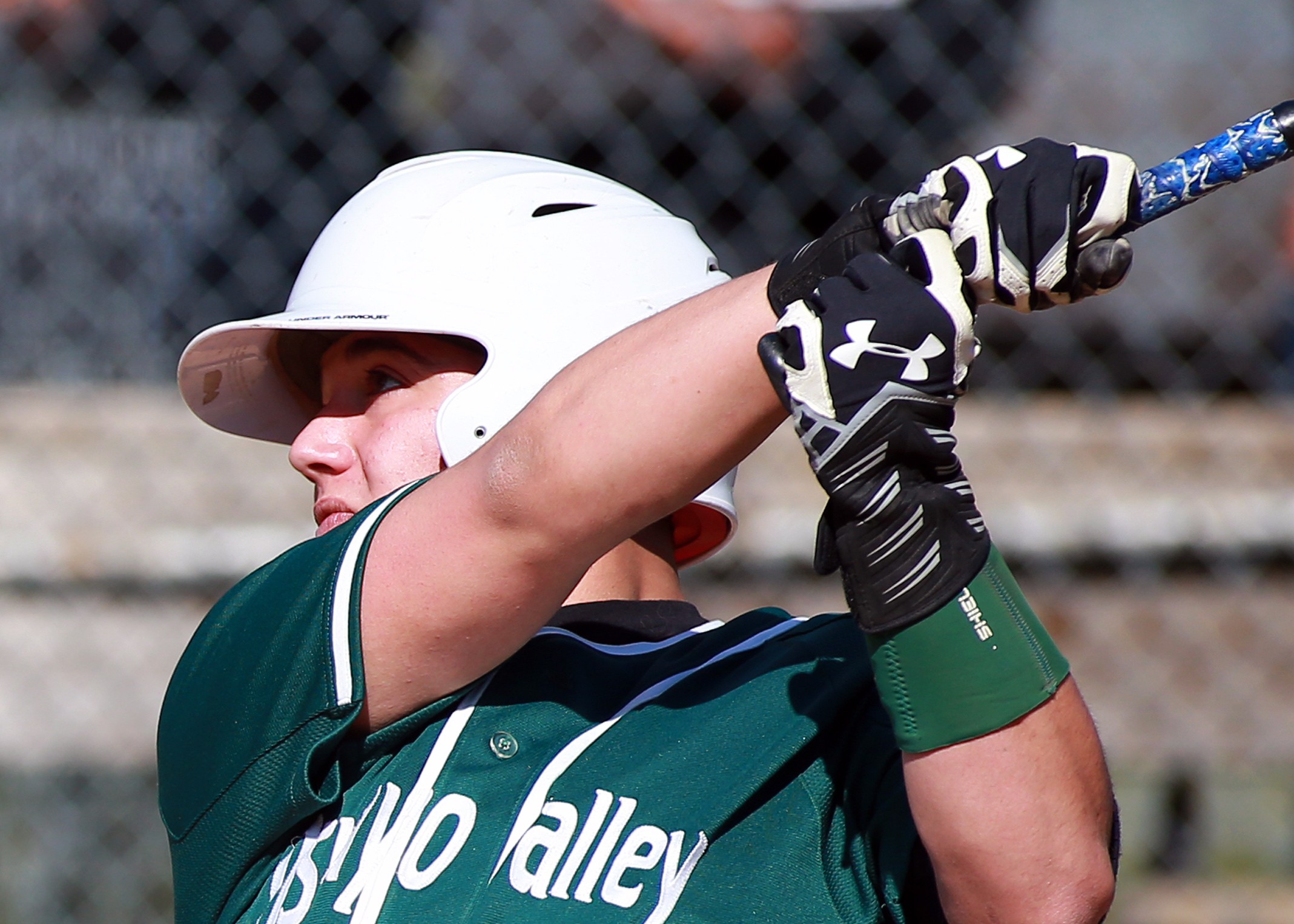 SLIPPERY ROCK, Pa. – Less than 72 hours after its dramatic District 10 championship win, Rocky Grove made sure there wasn't any need for heroics Monday grabbing a 2-0 lead in the first inning and never looking back in beating District 9 runner-up Oswayo Valley, 7-1, in the opening round of the PIAA Class A baseball playoffs at Slippery Rock University's Jack Critchfield Park.
The Orioles scored twice off Oswayo Valley's Garren Black in the first inning with Tyler Perry and Josh Kirwin giving Rocky Grove the 2-0 lead with Kriwin driving in Perry and Kirwin stealing home plate on a double steal with Brady Wilson.
Rocky Grove added a run in the third when Kirwin's single scored Perry again to make it 3-0.
Kirwin and Perry were both 3-for-3 with three RBIs with Perry scoring three runs and Kirwin two.
The Orioles then broke the game open with a four-run fifth off Brandon Brabham, who relieved Black to start the inning, that included a bases-clearing double by Perry and an RBI single by Kirwin that chased Black from the game.
Black took the loss going four innings allowing three runs on five hits while striking out one. Brabham went ⅓ of an inning allowing three runs on three hits and two walks. Gavin Babcock finished up going 1 ⅔ innings allowing one hit.
While Rocky Grove was hitting around Oswayo Valley pitching, the Orioles Connor Curran was having an easy time with the Green Wave hitters.
In 5 ⅓ innings of work, Curran gave up one unearned run on five hits and five walks while striking out one.
Kirwin then came on and went 1 ⅔ innings allowing two hits and a walk to close things out.
Oswayo's lone run came in the sixth when Grant West doubled with one out and scored when Rocky Grove committed two errors on the play. West finished 2-for-3.
Rocky Grove will take on WPIAL champion Serra Catholic, a 4-3 winner over District 6 runner-up Portage, in the quarterfinals Thursday at a site and time to be determined.
ROCKY GROVE 7, OSWAYO VALLEY 1
Score by Innings
Oswayo Valley 000 001 0 – 1
Rocky Grove 201 040 x – 7
Oswayo Valley – 1
Player, POS, AB, R, H, RBI
Brandon Brabham 1b/p/3b 2010, Garrett Babcock ss 4010, Dylan Buchholz c 2020, Ryan Graves cr 0000, Garren Black p/1b 2000, Gage Babcock 2b 2000, Grant West cf 3120, Alex Bernard lf 3000, Gavin Babcock 3b/p 3000, Jacob Karr rf 3010. Totals 24-1-7-0.
Rocky Grove – 7
Player, POS, AB, R, H, RBI
Nate White 2b 3100, Koby Winslow 3b/rf 3110, Travis Perry ss 3333, Josh Kirwin rf/p 3133, Brady Wilson 3010, Connor Curran p/1b 3000, Hunter Bruner lf 3000, Scott Perry 1b/3b 3000, Dylan Rodemeyer c 2010, Justin Heller cr 0100. Totals 26-7-9-6.
Errors – Rocky Grove 3. LOB – Oswayo Valley 10, Rocky Grove 3. DP – Rocky Grove 2. 2B – West, Buchholz, T. Perry (2). Kirwin. 3B – T. Perry. SB – Wilson, Kirwin. SAC – Bernard. CS – Kirwin. PO – West.
Pitching
Oswayo Valley
Garren Black – 4 IP, 5 H, 3 R, 3 ER, 0 BB, 1 K
Brandon Brabham – 0.1 IP, 3 H, 3 R, 3 ER, 2 BB, 0 K
Gavin Babcock – 1.2 IP, 1 H, 0 R, 0 ER, 0 BB, 0 K
Rocky Grove
Connor Curran – 5.1 IP, 5 H, 1 R, 0 ER, 5 BB, 1 K, 2 HB
Josh Kirwin – 1.2 IP, 2 H, 0 R, 0 ER, 1 BB, 0 K
Winning pitcher – Curran
Losing pitcher – Black