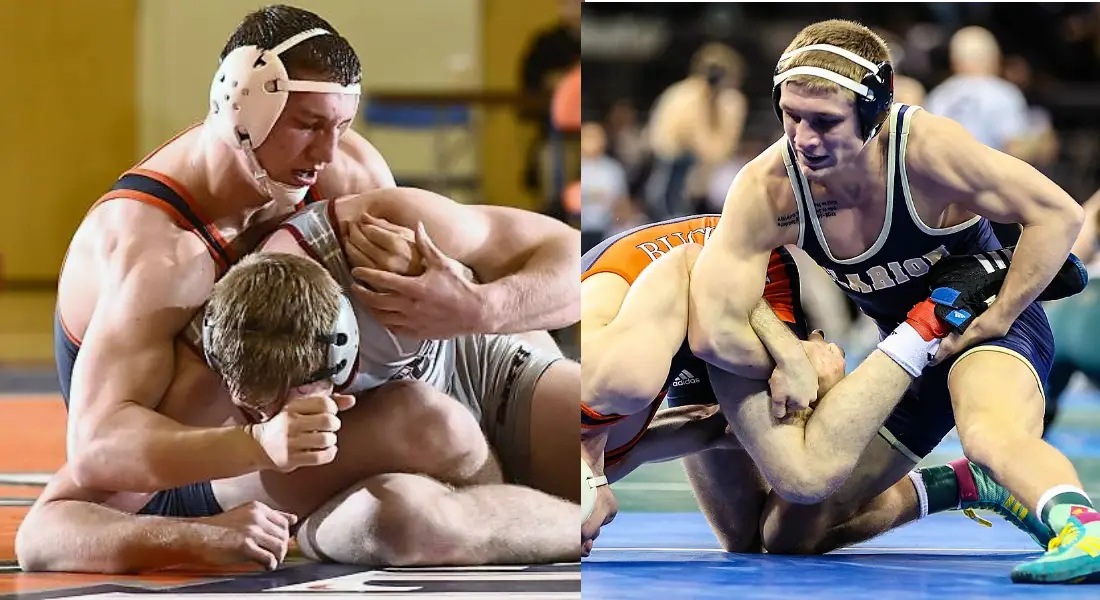 ST. LOUIS – A pair of District 9 wrestling alumnus are set for the NCAA Division I Wrestling Championships that start Thursday at the Scottrade Center in St. Louis.
DuBois' graduate Tom Sleigh of Bucknell, a junior, is making his third consecutive appearance at the championships. He earned his berth at 197 pounds, where he is ranked 15th in the country, by finishing second at the EIWA Championships.
Sleigh is 31-5 on the year after going 28-10 as a sophomore at 184 pounds and 30-18 as a freshman also at 184 pounds. He was 2-2 at last year's NCAA Championships and 0-2 in 2015.
Seeded 13th in the 197-pound bracket, Sleigh will wrestle Cash Wicke of Iowa, who is 16-11 on the year, Thursday morning.
Brookville graduate Brock Zacherl is back at the NCAA Championships for the second consecutive year. The 141-pound Clarion University wrestler is 21-3 on the year and ranked either 18th or 19th in the country depending on the ranking.
A year ago, Zacherl was 28-3 and went 1-2 at the NCAA Championships.
Zacherl will wrestle the No. 1 seed Dean Heil of Oklahoma State Thursday morning.