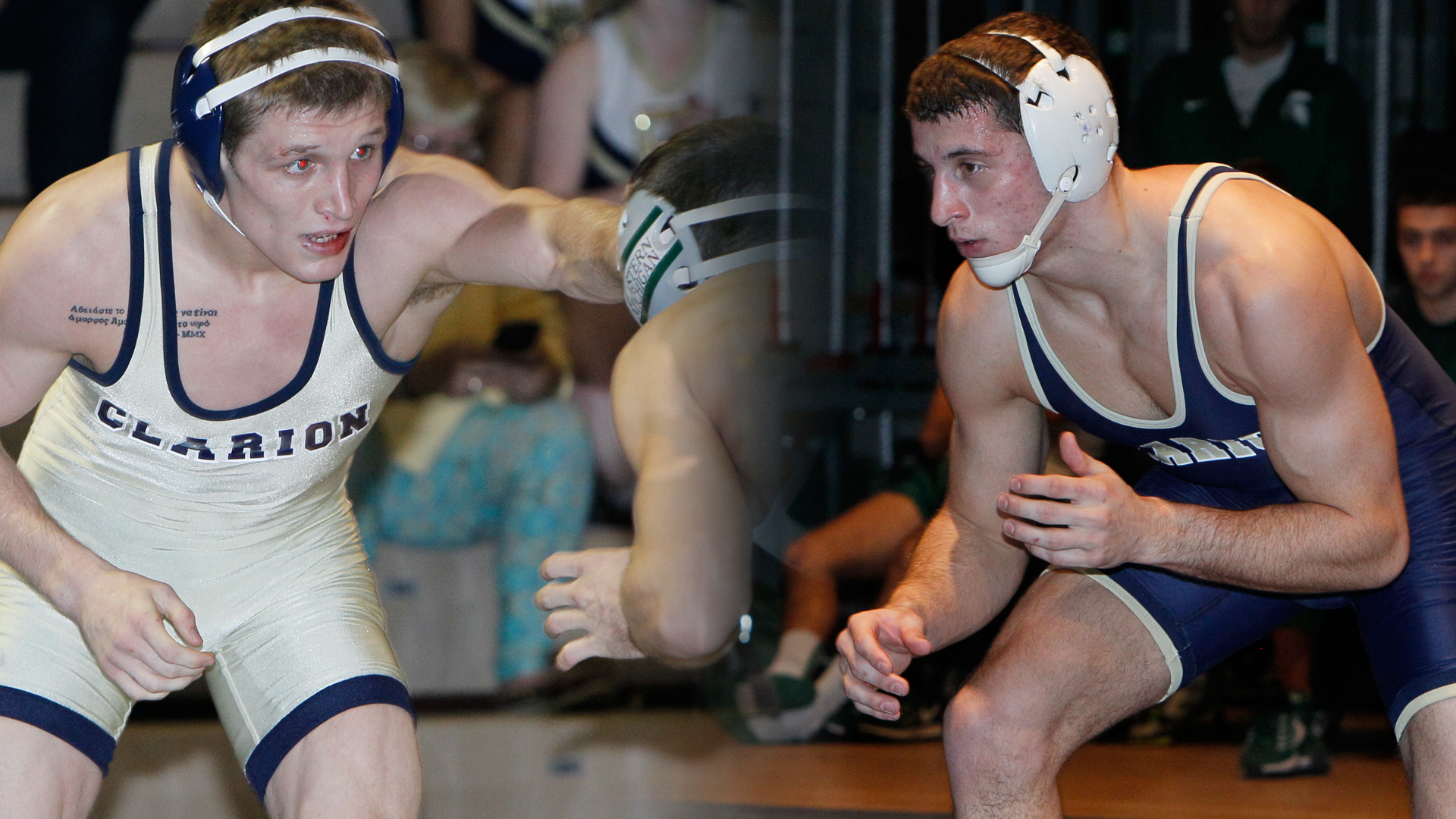 MANHEIM, Pa. – The National Wrestling Coaches Association (NWCA) announced its lists of All-Academic teams and individuals today, with Clarion's Brock Zacherl and Evan Delong both earning spots on the All-Academic Individual list.
It is the second year in a row Zacherl and DeLong have both been on the list.
To qualify for NWCA All-Academic honors, the athlete must have completed at least one full year at their institution with a cumulative GPA of 3.20 or better while also winning 60 percent of their total schedule, or achieve a 3.0 GPA while also earning NCAA All-American status.
Of the 135 individuals, 115 wrestlers qualified for the NCAA Division I championships, up from 101 last season and an increase of 19 since 2014-15. Zacherl is included in that list, having earned a trip to NCAA's for the second straight year. DeLong was close to achieving that as well, taking third at the EWL Championships.
"In the current landscape of college athletics, it's imperative that our programs perform in the classroom and show their value to the school, not just in performance on the mat, but performance in the classroom," said NWCA Executive Director Mike Moyer. "We have teams actively trying to break into the Top 30 of the All-Academic standings because it's something they can be proud of as a team and something their administrators can be proud of as a school."