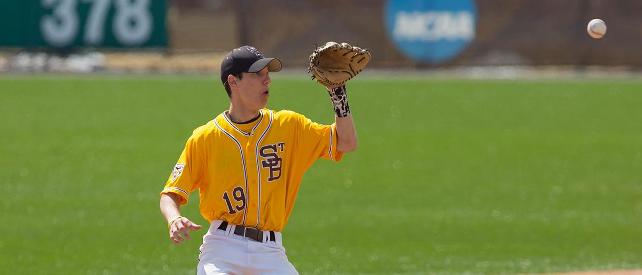 NEW YORK – District 9 alums Cole Peterson (Johnsonburg), Dylan Cyphert (Cranberry) and Josh Mitchell (Ridgway) were selected in the Major League Baseball Amateur Draft Wednesday.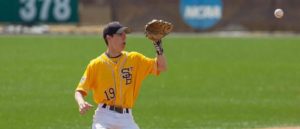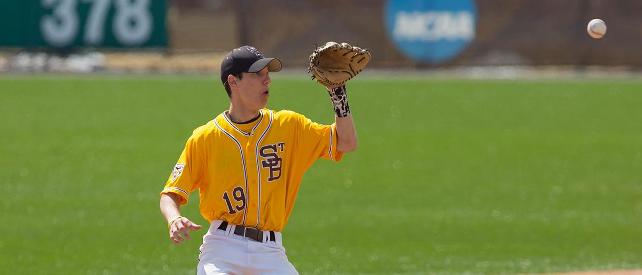 Petersen, a shortstop who played collegiately at St. Bonaventure was the first to hear his name called being taken in the 13th round with the 395th pick by the Detroit Tigers, while Cyphert, a left-handed pitcher who played collegiately at Gulf Coast Community College, was chosen in the 17th round with the 509th pick by the Miami Marlins.
The starting shortstop for St. Bonaventure, Peterson hit .335 hit 48 games for the Bonnies this past season with two home runs, three triples and 16 RBIs. He drove in 17 and scored 40 while stealing 24 of 28 bases. His slash line was .335/.482/.409.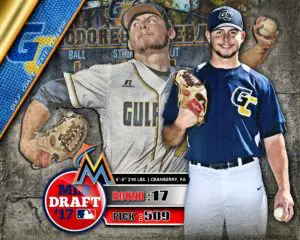 Cyphert was 5-3 in 13 starts for Gulf Coast this past season with a 4.57 ERA. He had 71 strikeouts and 40 walks in 63 innings of work while throwing as high as the mid-90s.
Mitchell, a left-handed pitcher for the University of Pittsburgh, was taken in the 22nd round with the 660 overall pick by the Kansas City Royals.
Mitchell had a breakout season for the Panthers in 2017 going 1-5 with a 4.61 ERA. He struck out 65 and walked 22 in 70 1/3 innings of work.
All players had phenomenal District 9 careers.
Peterson, a 2014 Johnsonburg graduate, led the Rams to the PIAA Class 1A  title in 2013 and was also a key member of the Rams PIAA Class 1A runner-up basketball team the same year.
Cyphert, a 2015 Cranberry grade, helped the Berries to the second round of the PIAA Class 1A playoffs in 2014 and to a District 9 Class 2A title in 2015.
Mitchell, a 2013 Ridgway graduate, hit .530 with six home runs and 50 RBIs in 2012 for the Elkers with 100 strikeouts and a 1.98 ERA.