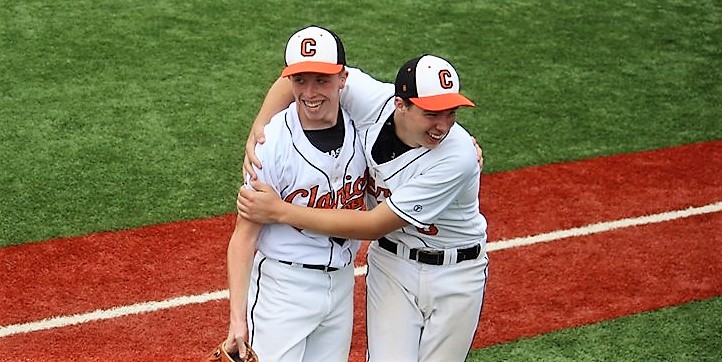 MECHANICSBURG, Pa. – The PIAA Tuesday night announced the sites for the PIAA quarterfinal baseball and softball games including three baseball games involving four District 9 teams ane one softball contest.
BASEBALL
In Class 1A, District 9 champion Oswayo Valley will take on WPIAL runner-up Greensburg Central Catholic at 4 p.m. at Showers Field in DuBois. That game will be followed by an all-District 9 Class 1A quarterfinal matchup at 6:30 p.m. when D9 runner-up Clarion takes on District 9 third-place finisher Elk County Catholic. The teams didn't meet in the D9 playoffs.
Brookville, in Class 2A, will travel to Neshannock High School for a 3:30 p.m. game against District 10 runner-up Saegertown.
Meanwhile, Punxsutawney will be the site of a pair of PIAA baseball quarterfinal games involving non-District 9 teams.
At 4 p.m., District 6 champion and 2016 state runner-up Bishop McCort will take on District 10 champion Rocky Grove in a Class 2A quarterfinal contest. That game will be followed at 6:30 p.m by a Class 3A quarterfinal game between District 10 champion Sharpsville and District 6 champion Huntingdon.
SOFTBALL
In Class 1A, DuBois Central Catholic will take on District 10 champion Commodore Perry at 2 p.m. at Hickory High School.