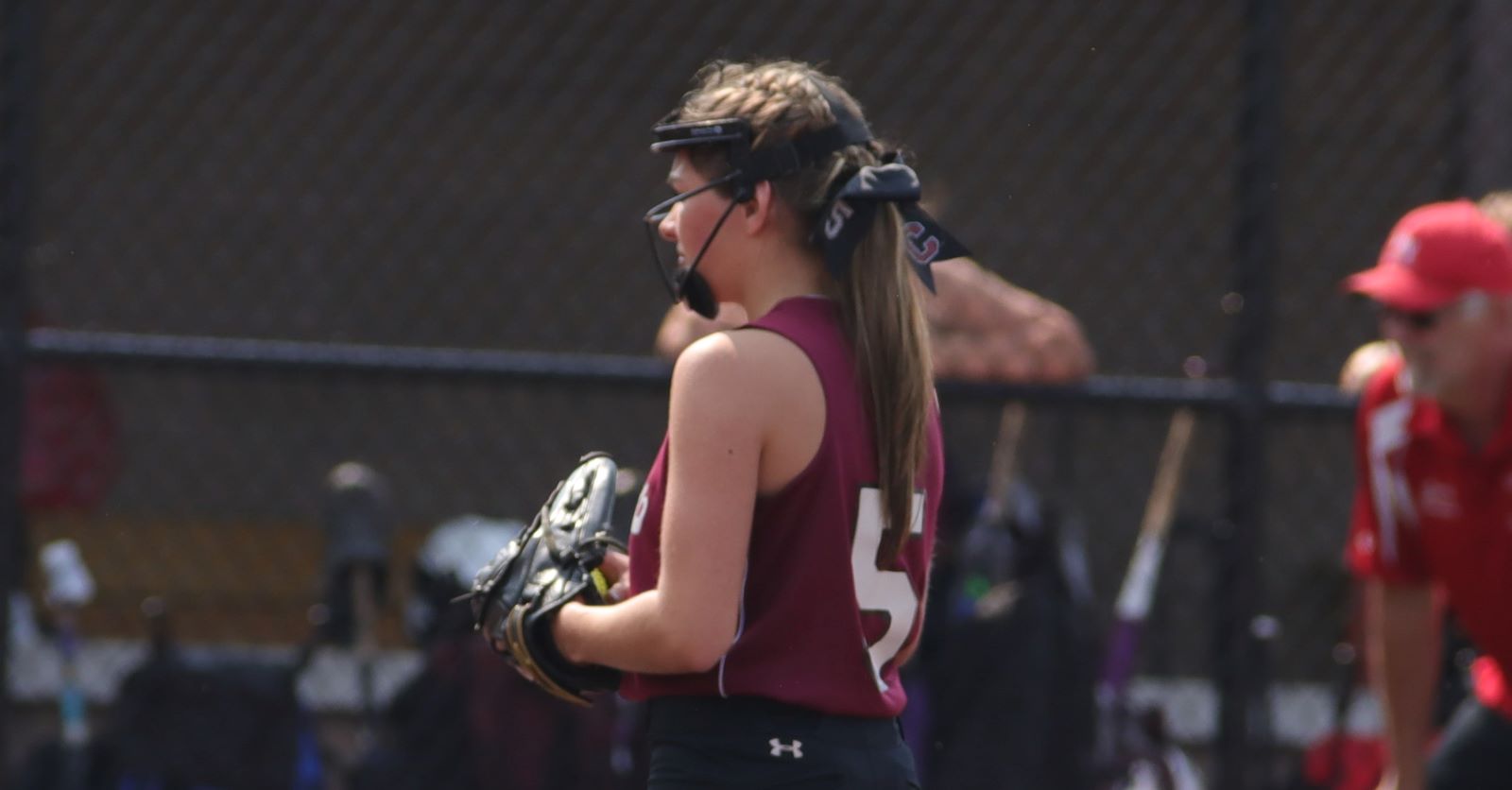 MECHANICSBURG, Pa. – The PIAA Tuesday announced sites and times for second round PIAA baseball and softball games being played Thursday, June 6.
(Photo of Cranberry's Andrea Watson. Watson and the Berries will be taking on Laurel in the PIAA Class 2A softball quarterfinals at Noon Thursday, June 6, at Slippery Rock University. Photo by Jared Bakaysa of JB Graphics. See more of Bakaysa's work here)
Five District 9 squads – four softball teams and one baseball team – will try to advance to the semifinals.
In softball, two District 9 teams – Cranberry and Clarion – will be in action at Slippery Rock University.
District 9 Class 2A champion Cranberry will face WPIAL champion Laurel at Noon, while District 9 Class 1A runner-up Clarion will take on WPIAL champion and two-time defending PIAA champion West Greene at 2 p.m.
Also in Class 1A softball, District 9 champion DuBois Central Catholic will face District 6 champion Claysburg-Kimmel at 2:30 p.m. at Mt. Aloysius College in Cresson, Pa.
In Class 3A, District 9 champion Clearfield takes on WPIAL champion Avonworth at 2:30 p.m. at St. Francis University in Loretto.
In baseball, District 9 Class 1A champion Elk County Catholic will face District 6 champion Bishop McCort at 4:30 p.m. at Kuntz Field in Punxsutawney.
One other game will be played in District 9 with District 10 Class 3A champion Franklin taking on District 6 runner-up Philipsburg-Osceola at 3:30 p.m. at Showers Field in DuBois.
BRACKETS
Softball: 1A • 2A • 3A • 4A • 5A • 6A 
Baseball: 1A • 2A • 3A • 4A • 5A • 6A