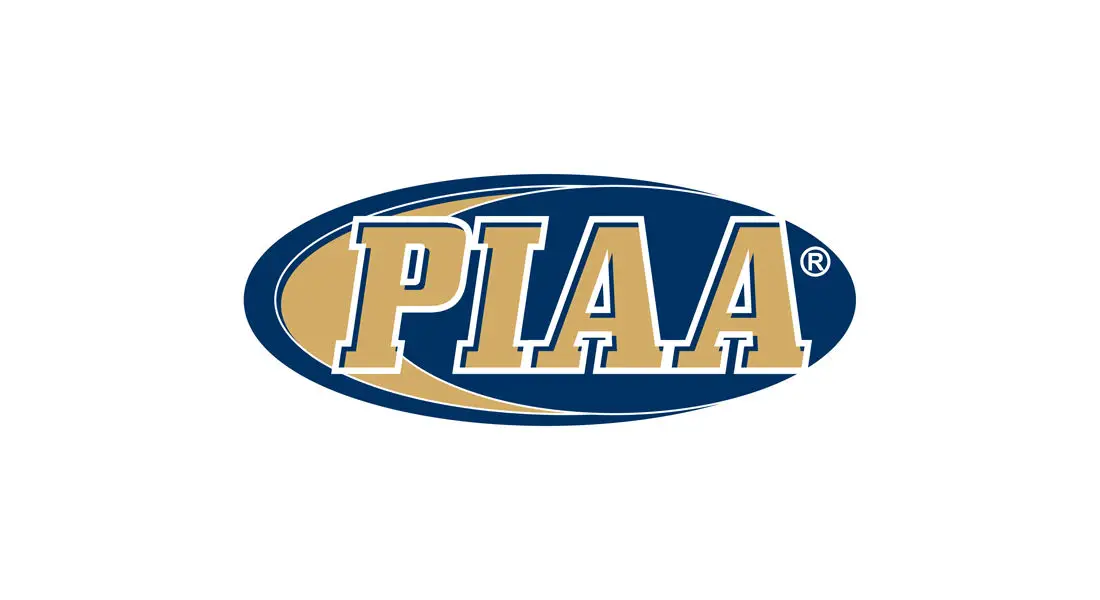 By Chris Rossetti
HERSHEY, Pa. – Eight PIAA basketball teams will taste the sweetness of victory this weekend at the PIAA Championships at the Giant Center in Hershey, Pa.
Here is a quick breakdown of each game.
CLASS A BOYS – (12-2) Math, Civics and Sciences (15-14) vs. (10-1) Kennedy Catholic (27-2)
When: 2 p.m. Friday
How they got here: MCS nearly blew a 20-plus point lead against Constitution before hitting a shot late in overtime to pull out a 79-78 win in the semifinals. Kennedy Catholic cruised past Sewickley Academy, 75-61.
About Math, Civics and Sciences: This is the third title-game appearance for the Mighty Elephants, which by the way is one of the cooler nicknames in the PIAA. They won the 2011 title but lost to Lincoln Park in 2014 … The win in the semifinals in overtime was MCS' second straight overtime victory in the PIAA playoffs, as they beat Phil-Mont Christian in an extra session in the quarterfinals … This is a young team with no senior starters and two sophomores in the starting lineup … Just getting to this came is a heck of a story for the Mighty Elephants who were 5-13 after a Jan. 15 loss to Delaware's Salesianum. But they caught fire and have won 10 of 11 since then to reach the title game … Junior guard Malik Archer leads the way scoring 15.5 ppg, the only MCS player in double digits. Sophomore Kwahzere Ransom adds 8.9 ppg, Saheed Peoples, another junior, chips in 8.6 ppg, while junior Tymair Johnson adds 7.7 ppg and 6-6 sophomore Ed Croswell 7.0 ppg and 7.1 rpg.
About Kennedy Catholic: The Golden Eagles have lived up the the expectations after falling in the semifinals last year to PIAA runner-up Farrell … Kennedy has been built from the outside with transfers all over the place starting with the two leading scorers – Drew Magestro (15.6 ppg) and Jason Austin (15.5 ppg) – who both came from Sharon, Magestro, a junior before last season and Austin, a senior, before this year … Six-foot-8 senior forward Sagaba Konate, came into the fold before last year from the African country of Mali. Konate, headed to West Virginia next year, is also averaging 15.5 ppg. Freshman Maceo Austin, Jason's younger brother, adds 9.4 ppg, and Mohamed Konate, a junior and Sagaba's brother, chips in 9.0 ppg … Kennedy is looking for its first trip to the PIAA title game since 2009 but its 11th overall. The Golden Eagles have won six PIAA titles including four in a row from 1998 through 2001 – that was a stretch that saw them make five straight title games losing in 2002 … Each of Kennedy's last three title-game trips have ended in defeat with losses in 2002 to Scotland School, 2005 to Bishop O'Reilly and 2009 to Girard College.
Who wins: MCS is a great story with the late season run, but Kennedy is on a mission. This one goes to the All-Star team from Hermitage.
CLASS A GIRLS – (4-2) Our Lady of the Lourdes Regional (23-6) vs. (7-2) Cardinal Wuerl North Catholic (27-3)
When: Noon Saturday
How they got here: Lourdes Regional beat District 11 champion Mahanoy Area 44-25 in the semifinals, while North Catholic downed District 6 third-place team Bishop Guilfoyle, 49-43.
About Lourdes Regional: The Red Raiders are a catholic school south of Bloomsburg in Coal Township. They were the third seed in the District 4 tournament before losing in the title game to North Penn-Mansfield, 42-38. They've been on a mission since then winning three of their state games by double digits … This is their third PIAA title-game appearance but their first since beating Bishop Guilfoyle, 41-32, for the 1994 Class A title. They had lost to BG in the A game the previous year … Top players include Carmella Bickel (16.4 ppg) and sophomore Selina Albert. Three freshmen have also played key roles led by 6-foot-1 Frances Czeponis, who starts, and key reserves Liley Bickel and Siera Coleman
About Cardinal Wuerl North Catholic: The Trojanettes were the top seed in the WPIAL playoffs but were beaten out in the title game by Vincentian Academy, who won PIAA titles in 2014 and 2015 before being beaten in the quarterfinals by Bishop Guilfoyle this year … NC relies on a trio of players at 6 feet or taller in their starting lineup led by junior Sam Breen and her 26.6 ppg. Kylie Huffman, a transfer from Cal (Pa.) High School, is another 6-plus foot junior who scores 9.0 ppg while freshman Dani Short rounds out the bigs scoring 8.1 ppg. But the key player may be senior guard Abby Goetz who scores 8.1 ppg.
Who wins: Cardinal Wuerl North Catholic. Breen is the best Class A girls' player I've seen in a long time. She is a monster and was unstoppable in the Trojanettes win over Keystone in the second round.
CLASS AA BOYS (12-2) Mastery Charter North (27-3) vs. (7-1) Aliquippa (29-0)
When: 2 p.m. Saturday
How they got here: Mastery Charter North knocked off District 3 runner-up Camp Hill, 66-58, while Aliquippa downed Lincoln Park in a rematch of the WPIAL title game, 55-52.
About Mastery Charter North: The Pumas are in the title game for the first time … They are a guard-oriented team with only one starter above 6-2. But that starter is junior Daeqwon Plowden, who is 6-foot-5 and the Philadelphia Public League Division C MVP who has 47 points in his last two playoff games including 18 in the semifinal win … Additional key players for the Pumas are junior guard Eli Alvin, who had 22 points off the bench in the semifinals, and Harold Daily, who scored 17 in the semifinal victory.
About Aliquippa: The Quips are back in the title game for the 10th time and for the second straight year. Last year they were undefeated heading to Hershey but lost, 62-51, to Conwell-Egan … Aliquippa is 4-5 in title games winning its first title way back in 1949 and its last in 1997 … The Quips may need to start paying taxes in Hershey as this is the third time the school has been here in a year, as they also lost in the AA football title game to Southern Columbia in December … It's a talented group led by Chucky Humphries, who averages right around 17 points per game. Jassir Jordan is also right near 17 ppg, while Kaezon Pugh and Sheldon Jeter both score around 13 ppg.
Who wins: Aliquippa will finally take home some hardware. Last year, they came in thinking they were just going to win. This year, the Quips know they have to show up to be victorious.
CLASS AA GIRLS – (12-1) Neumann-Goretti (28-1) vs. (5-1) North Star (28-2)
When: Noon Friday
How they got here: Neumann-Goretti beat Dunsmore, third third-place team out of District 2, 52-26 in the semifinals, while North Star knocked off District 6 champ Bishop McCort, 44-42.
About Neumann-Goretti: The Saints are the defending champions and are making their third straight trip to the title game having lost to Seton-La Salle in 2014 before beating Seton last year … They feature four NCAA Division I-bound seniors led by 5-10 Alisha Kebbe. Also for the Saints, Jada Russell is headed to Longwood, Morgan Lenahan is going to Wagner and Kamiah Smalls is going to James Madison. The fifth starter is Chyna Nixon.
About North Star: No one saw this coming for the Cougars, who are making their first trip to the state title game, despite a great regular season. The Cougars are the first Class AA girls' public school to reach the title game since Dunmore lost to Villa Maria in 2011 and they are trying to become the first Class AA girls' public-school champion since Karns City took home the title in 2000 … The offense goes through a strong inside-out combo for North Star with 6-foot junior forward Jackie Stanko averaging just over 12 points and nine rebounds per game and senior point guard Courtney Schrock, who is over 1,300 career points adding around 13 points and 5 assists per contest. Additional key players are Olivia Zuchelli (9 ppg) and Kayla Rice (7 ppg, 6.5 rpg).
Who wins: I like North Star. I really do. It's a great story for a team from a district not known for its athletic prowess. But how does a small public school from the middle of nowhere compete against the All-Star team from Philadelphia? It can't. And the Saints will cut the nets for the second straight season.
CLASS AAA BOYS (12-2) Neumann-Goretti (26-4) vs. (7-3) Mars (23-6)
When: 6 p.m. Friday
How they got here: Neumann beat District 12 rival Imhotep Charter, 76-69, while Mars knocked off District 3 champion Bishop McDevitt 80-62.
About Neumann-Goretti: The Saints pretty much own this game having won five of the past six PIAA Class AAA title including the last two … A pair of low-level Division I guards pace the Saints seniors with Rasheed Browne headed to Florida Gulf Coast and Zane Martin going to Townsend. They have some uber talented underclass help with junior guard Quade Green and junior 6-foot-8 center Dhamir Cosby-Roundtree. Green has already fielded offers from Michigan State and Maryland with Cosby-Roundtree having offers from VCU, Temple and Villanova.
About Mars: The Planets, yes no lie they are nicknamed the Planets, have been quite a story. District 9 champion Clearfield had them on the ropes in the first round before falling 68-60. Then District 10 champion Strong Vincent had them beat until a late shot pushed Mars into the quarterfinals with a 58-56 win. That must have been enough drama for the Planets, who have won their last two games by an average of 23.5 points … Mars is making its first title game appearance and it marks only the second time in school history either the boys' or girls' basketball team has advanced to the title game. In 1977, the girls' team lost the AA title in the old Hersheypark Arena … 6-4 sophomore guard Robby Carmody leads the way averaging nearly 19 points per game. Carmody is surrounded by four seniors in the starting lineup. John Castello adds 17.5 ppg, Christian Schmitt 16 ppg and Steve Castello 15.8 ppg.
Who wins: You would have to be from Mars to think the Planets have a shot. It's been a great ride, but when you are going against the best of the best you need some out of this galaxy luck to win. Neuman retains the trophy.
CLASS AAA GIRLS – (12-1) Archbishop Wood (24-6) vs. (10-1) Villa Maria (29-0)
When: 6 p.m. Saturday
How they got here: Archbishop Wood defeated District 3 third-place Berks Catholic, 61-37, in the semifinals, while Villa Maria toppled South Fayette, the sixth-place team out of the WPIAL, 54-35.
About Archbishop Wood: The Vikings are making their third straight trip to the title game and their sixth in the last seven seven years having won three straight titles from 2010 through 2012 before losing to Blackhawk, out of the WPIAL, in each of the last two seasons … After a 4-6 start they have won 20 in a row, and of their six losses four game to teams from out of state and a fifth to Neumann-Goretti, who is in the AA title game … They are the top-ranked team in PA according to PennLive.com … Senior Bailey Greenberg, who is headed to Drexel next year, is one of the key cogs for the Vikings as is senior guard Claire Bassetti, Shannon May, Kate Connolly and Katie May
About Villa Maria: The Victors are in the state title game for the seventh time and for the fifth time since 2007, but all those trips were in Class AA including winning three straight AA titles from 2009 to 2011 … Villa is ranked No. 2 in PA AAA behind Archbishop Wood but No. 9 in the country by USA Today … Canisius recruit and point guard Anna Sweny runs the show for the Victors averaging just over 10 ppg. Sarah Agnello is the team's leading scorer at 10.5 ppg, while Jennifer Oduho, Sydney Palermo and Autumn Byes also play key roles.
Who wins: Archbishop Wood. Experience in these games means a lot. You can play great regular-season schedules – and both these teams did – but nothing prepares you for playing in the big arena like actually playing in the big arena. The Saints have that experience, Villa's current group doesn't.
CLASS AAAA BOYS – (12-1) Roman Catholic (26-4) vs. (8-1) Allderdice (28-1)
When: 8 p.m. Saturday
How they got here: Roman Catholic beat District 1 champion Plymouth-Whitemarsh, 64-45, while Allderdice blitzed District 3 champion Reading, 70-45.
About Roman Catholic: Roman is nicknamed the Cahillites, but maybe they should just change the nickname to the Nittany Lions. Three starters – Tony Carr, Nazeer Bostick and Lamar Stevens – are headed to Penn State next year … This team is tall and long. Every starter is at least 6-foot-3 with Stevens and Paul Newman both coming in at 6-foot-7 … They are the defending PIAA champs having downed Martin L. King, 62-45, in their only state-title game appearance.
About Allderdice: The Dragons are in the state title game for the first time ever and are the first Pittsburgh City League team to make the championship game since Schenley won the title in 2007 behind DeJuan Blair … James Jackson leads the way averaging 22.7 ppg. Jackson had committed to play football at Toledo but didn't play for Allderdice this past fall. He has fielded interest in basketball from some mid-major teams including Kent State and Ball State … Tim Jackson and Ramon Creighton each added 15.4 ppg.
Who wins: Allederice has been ranked No. 1 in the state all year by PennLive.com. But its hard to see how the Dragons can match up with the athleticism and height Roman Catholic posses. The Cahillites will retain the title.
CLASS AAAA GIRLS – (12-1) Cardinals O'Hara (26-3) vs. (3-1) Cumberland Valley (28-3)
When: 6 p.m. Friday
How they got here: Cardinal O'Hara beat District 1's fifth-place team, North Penn, 48-41, while Cumberland Valley hit two free throws with under a second to play after being fouled 85 feet from the basket to knock off WPIAL runner-up North Allegheny, 43-42.
About Cardinal O'Hara: The Lions are in the state title game for the second time looking for their first title after losing to Mt. Lebanon in 2009 … They are led by three players averaging in double digits . Mary Sheehan, a junior who is verbally committed to Saint Joseph's leads the way at 12.2 ppg, Hannah Nihill, a Drexel recruit, adds 10.7 pg and Kezie Gardler 10.3 ppg. Gedler, only a sophomore who has already verbally committed to Villanova, is a 3-point artist who has hit over 40 on the season as has teammate Maura Hendrixson.
About Cumberland Valley: The Eagles are making their fourth straight trip to the title game and have won the last two championships … Three Division 1 commits lead Cumberland Valley … Kelly Jekot (21.0 ppg, 6.9 rpg) is headed to Villanova, Katie Jekot (10.4 ppg, 5.2 apg) is verbally committed to Saint Joseph's and Morgan Baughman (10.2 ppg, 5.6 rpg) is going to Niagara … Despite that pedigree, it took two free throws from Baughman with 0.8 of a second left after a needless North Allegheny foul after the Tigers had taken the lead to even get to the championship game.
Who wins: Cumberland Valley got its scare from a team they probably overlooked. There won't be any overlooking this team. A third title will be theirs to have.