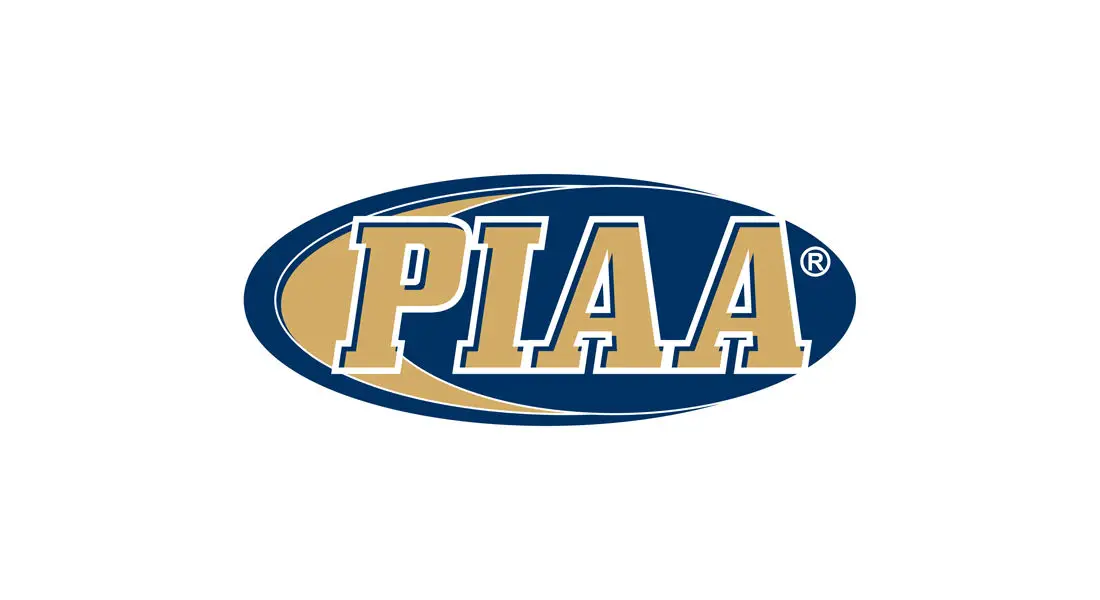 MECHANICSBURG, Pa. – It's time to start another high school sports season.
Practice gets underway in earnest for high school sports programs Monday – football has been in heat acclimation this week), and with the new year brings a lot of new changes within the PIAA.
Last year, the organization decided to expand its classifications in a number of sports including football, leaving many fans not sure of which classification their team now falls in.
Here is a handy guide for District 9 (and other local) fall sports teams for the 2016 and 2017 classification cycle. A full list of classifications can be found on the PIAA website.
FOOTBALL
District 9
Class 4A
Bradford
Clearfield
DuBois
Class 3A
Karns City
Punxsutawney
St. Marys
Class 2A
Brockway (Co-op with DuBois Central Catholic)
Brookville
Clarion (Co-op with North Clarion)
Kane (Co-op with East Forest)
Moniteau
Class 1A
Cameron County
Clarion-Limestone
Coudersport (Co-op with Austin)
Curwensville
Elk County Catholic
Keystone
Otto-Eldred (Co-op with Oswayo Valley)
Port Allegany
Redbank Valley
Ridgway
Sheffield (Co-op with Abraxas)
Smethport
Union (Co-op with A-C Valley)
VOLLEYBALL
District 9
Class 3A
Bradford
Clearfield
DuBois
Punxsutawney
St. Marys
Class 2A
Brookville
Kane
Karns City
Moniteau
Redbank Valley
Class 1A
A-C Valley
Austin
Brockway
Cameron County
Clarion
Clarion-Limestone
Coudersport
Cranberry
Curwensville
DuBois Central Catholic
Elk County Catholic
Forest Area
Johnsonburg
Keystone
North Clarion
Northern Potter
Oswayo Valley
Otto-Eldred
Port Allegany
Ridgway
Sheffield
Smethport
Union
Venango Catholic
Boys' Soccer
District 9
Class 3A
Bradford
Clearfield
DuBois
Class 2A
Karns City
Punxsutawney
St. Marys
Class 1A
Brockway
Brookville
Clarion-Limestone (Co-op with Clarion)
Coudersport
DuBois Central Catholic
Elk County Catholic
Forest Area
Kane
Keystone
Northern Potter
Port Allegany
Redbank Valley
Ridgway (Co-op with Johnsonburg)
Smethport
Girls' Soccer
District 9
Class 3A
Bradford
DuBois
St. Marys
Class 2A
Clearfield
Karns City
Punxsutawney
Class 1A
Brockway
Brookville
Clarion (Co-op with Clarion-Limestone)
Curwensville
DuBois Central Catholic
Elk County Catholic
Forest Area
Kane
Keystone
Port Allegany
Redbank Valley
Ridgway (Co-op with Johnsonburg)
Smethport
Boys' Cross Country
District 9
Class 3A
DuBois
Class 2A
Bradford
Clearfield
Karns City
Punxsutawney
St. Marys
Class 1A
A-C Valley (Co-op with Union)
Brockway
Brookville
Clarion
Clarion-Limestone
Coudersport
Cranberry
DuBois Central Catholic
Elk County Catholic
Kane
Keystone
Moniteau
North Clarion (Co-op with Forest Area)
Northern Potter
Oswayo Valley
Otto-Eldred
Port Allegany
Ridgway (Co-op with Johnsonburg)
Smethport
Girls' Cross Country
District 9
Class 3A
DuBois
Class 2A
Bradford
Clearfield
Karns City
Punxsutawney
St. Marys
Class 1A
A-C Valley (Co-op with Union)
Brockway
Brookville
Clarion
Clarion-Limestone
Coudersport
Cranberry
DuBois Central Catholic
Elk County Catholic
Kane
Keystone
Moniteau
North Clarion (Co-op with Forest Area)
Northern Potter
Oswayo Valley
Otto-Eldred
Port Allegany
Ridgway (Co-op with Johnsonburg)
Smethport
Boys' Golf
District 9
Class 3A
Bradford
Clearfield
DuBois
Class 2A
A-C Valley (Co-op with Union)
Brockway
Brookville
Cameron County
Clarion
Clarion-Limestone
Coudersport
Cranberry
Curwensville
DuBois Central Catholic
Elk County Catholic
Forest Area (Co-op with North Clarion)
Kane
Karns City
Keystone
Moniteau
Oswayo Valley
Port Allegany
Punxsutawney
Ridgway (Co-op with Johnsonburg)
St. Marys
Smethport
Venango Catholic
Girls' Golf
District 9
Class 3A
Bradford
DuBois
Class 2A
A-C Valley (Co-op with Union)
Brockway
Brookville
Cameron County
Clarion
Clearfield
Coudersport
Cranberry
Curwensville
Forest Area (Co-op with North Clarion)
Kane
Karns City
Keystone
Moniteau
Oswayo Valley
Port Allegany
Punxsutawney
Ridgway (Co-op with Johnsonburg)
Smethport
Girls' Tennis
District 9
Class 3A
DuBois
Class 2A
Bradford
Brockway
Clearfield
DuBois Central Catholic
Elk County Catholic
Johnsonburg (Co-op with Ridgway)
Punxsutawney
St. Marys