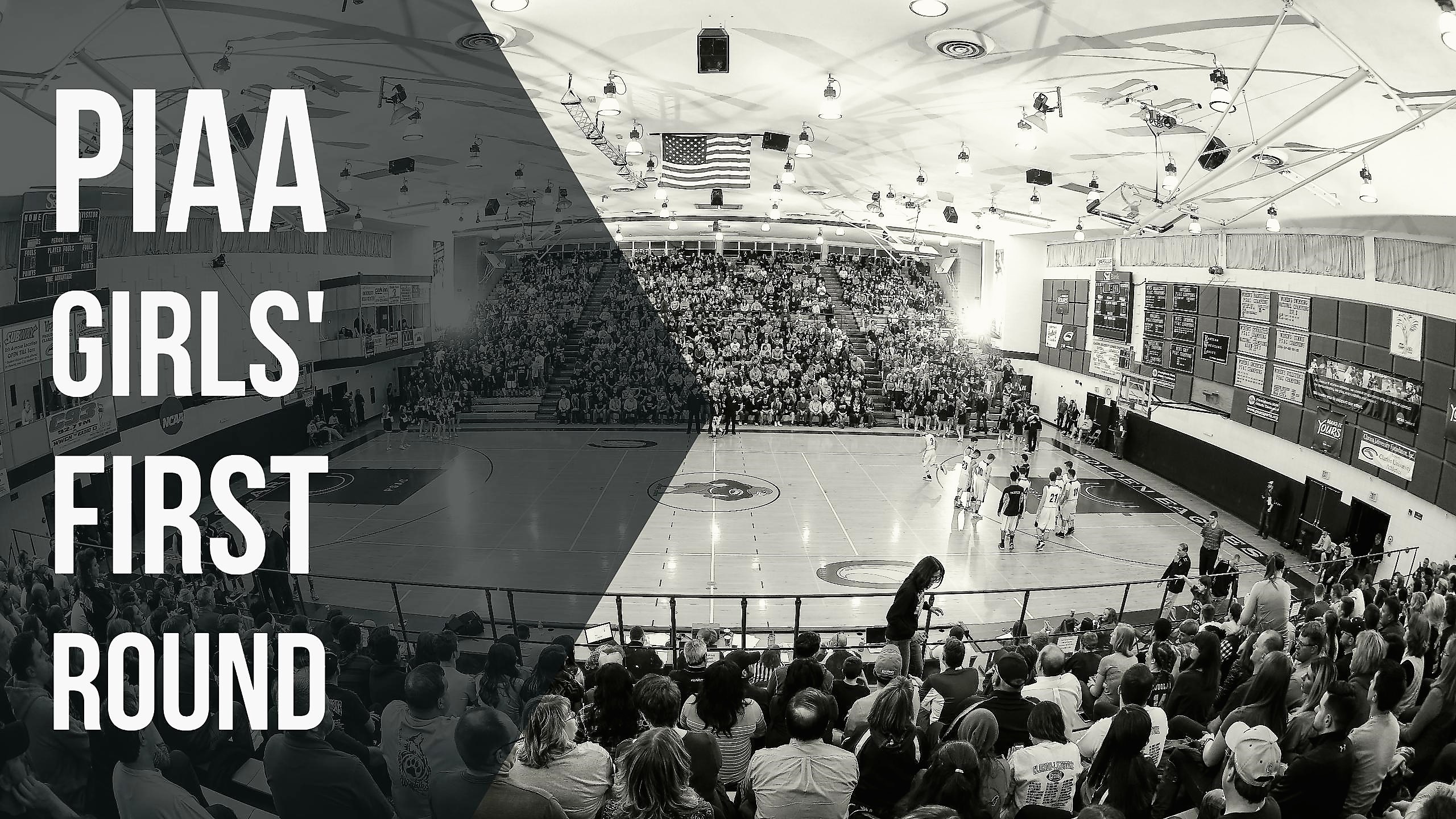 Friday starts the journey for nine District 9 girls' basketball team in the PIAA playoffs.
Poll: Which District 9 girls' team will go the farthest in the PIAA Playoffs?
Here is a class-by-class, game-by-game look at the District 9 teams in the PIAA postseason.
CLASS 1A – GAMES SATURDAY, MARCH 11
9-1 North Clarion She-Wolves (24-2) vs. 7-5 Sewickley Academy Lady Panthers (11-13), 3 p.m. at Clarion University' Tippin Gym
Fresh off its first District 9 title, North Clarion looks to stay hot in the PIAA playoffs. The She-Wolves enter the PIAA postseason riding a 12-game win streak.
North Clarion is led by District 9's top girls' player, junior Tori Obenrader. Obenrader leads D9 in scoring at 22.9 ppg while ranking second in rebounding at 15.6 rpg. She has had a double-double in 25 of North Clarion's 26 games this season and in 49 of her last 53 games while recording double-digit rebounds in 52 of those contests.
But the She-Wolves also have a strong supporting cast led by seniors Cassie Wagner (8.2 ppg), who had a double-double with 10 points and 13 rebounds in the title-game win over Otto-Eldred and point guard Michaela Higgins (7.2 ppg). Ally Carll (5.4 ppg) and freshman Abbey Gatesman (5.3 ppg) also play key roles.
Sewickley Academy, which lost 52-32 to WPIAL champion Winchester Thurston in the quarterfinals Feb. 24, are just 4-9 in their final 13 games. A young team with no seniors and just two juniors, the Lady Panthers are paced by Olivia Ryder, one of the juniors, and Alyssa Winters, a sophomore.
9-2 Otto-Eldred Lady Terrors (17-8) vs. 7-3 West Greene Lady Pioneers (19-5), 3 p.m. at Bradford High School
The leaders for West Greene are going to sound familiar to District 9 softball fans, as they are the same players that helped the Lady Pioneers knock off DuBois Central Catholic in last year's PIAA Class 1A softball semifinals.
Sophomore Madison Lampe leads the young team that has just one senior to go with six sophomores and two freshmen with 19.1 ppg while twin sister McKenna Lamp adds 18.3 ppg and fellow sophomore Kaitlyn Rizor 15.4 ppg.
West Greene has won 7 of 9 and fell by just five, 55-50, to WPIAL champion Winchester Thurston in the WPIAL semifinals.
Otto-Eldred is paced by junior forward Camryn Thomas, who averages 15.7 points and 9.9 rebounds per game and had 21 points in the D9 title game loss to North Clarion.
Ali Cousins chips in 9.4 ppg with Tiffany Bair adding 7.6 ppg.
9-3 A-C Valley Lady Falcons (15-8) vs. 6-1 Bishop Carroll Lady Huskies (20-5), 4 p.m. at Central Cambria High School
A-C Valley had the misfortunate of probably being the second-best team in Class 1A in D9 but getting hurt by the D9 playoff seeding, which rewards straight winning percentage as opposed to anything else. Two of the Lady Falcons losses came to 1A champion North Clarion, including one in the semifinals, while they also lost to 3A champion Karns City twice, 3A runner-up and KSAC South champion Moniteau twice. A-C Valley also lost to 2A third-place finisher Cranberry and played half the season without head coach Dave Sherman (health issue).
The Lady Falcons are paced by Ellie Thompson, who averages 19.9 ppg, while point guard Olivia Boocks chips in 12.0 ppg. Kylee Eaton contributes 8.3 ppg and Cami McNany 7.4 ppg.
Bishop Carroll, coming off a 49-41 win over Juniata Valley in the D6 title game, is paced by junior guard Alyssa Martinazzi's 16.7 ppg, while Anna Haigh adds 10.1 ppg. Adie Divido chips in 8.5 ppg with Emily Kutskel adding 8.1 ppg while also blocking over 50 shots. The Lady Huskies were a PIAA quarterfinalist last year falling to eventual champion Cardinal Wuerl North Catholic.
9-4 Northern Potter Lady Panthers (19-6) vs. 7-1 Winchester Thurston Lady Bears (21-1), 4:30 p.m. at Baldwin High School
After a strong start that saw it go 15-2 through 17 games, things have been a bit more of a struggle later in the season for Northern Potter, which is 4-4 in its last eight games including losses to Otto-Eldred in the D9 semifinals and A-C Valley in the consolation game.
The Lady Panthers are paced by junior Kali Cowburn (15.9 ppg) and 1,000-point career scorer Gracie Hamilton (11.8 ppg).
After building for a few years, Winchester Thurston, which lost to Keystone, 61-55, in the opening round of last year's PIAA 1A bracket, broke through this year winning the WPIAL title with a young team that has only one senior.
Junior Alyanna Townsend leads the way averaging 21.5 ppg with fellow junior Gia Thorpe, a transfer from Shaler, adds 20.7 ppg.
CLASS 2A – GAMES FRIDAY, MARCH 10
9-1 Coudersport Lady Falcons (23-1) vs. 7-5 Leechburg Lady Blue Devils (14-10), 7 p.m. at Kane High School
Coudersport is riding an 11-game win streak since its lone loss of the year to Moniteau including a 47-38 win over Kane in the D9 title game.
Junior Haley Keck, who has already reached 1,000 career points, leads the team averaging 18.4 ppg with Ally Easton adding 12.0 ppg and Macy Gleason 7.3 ppg.
Leechburg hasn't won more than three in a row this season but also hasn't lost more than two straight at any point. The Lady Blue Devils are coming off a 60-44 loss to WPIAL champion Chartiers-Houston in the WPIAL quarterfinals Feb. 23.
Mikayla Lovelace, a 5-10 junior forward, leads the way averaging 23.5 ppg while Brittany Robillo and Cameron Davies also play key roles.
9-2 Kane Lady Wolves (20-6) vs. 6-3 Bishop Guilfoyle Lady Marauders (21-4), 6 p.m. at DuBois High School
It's a tough first-round matchup for Kane against an experienced Bishop Guilfoyle squad that has won 16 consecutive PIAA first-round games under legendary head coach Mark Moschella, who has 590 wins in 25 years at the school.
BG had a tough road in the D6 playoffs and lost to Bellwood-Antis, 50-49, in the semifinals before knocking off Blairsville, 60-42, in the consolation game.
Senior guard Lili Benzel, the school's all-time leading scorer and a 2,000-point career scorer, leads the Lady Marauders scoring 19.6 ppg with Anna Audley chipping in 11.3 ppg and 6-foot senior Darcy Lee 10.6 ppg.
Kane looks to its underclassmen inside in sophomore Ella Marconi and junior Trinity Clark to lead the way.
The 6-foot-1 Marconi averages 14.2 ppg with the 5-11 Clark chipping in 13.4 ppg. Another 5-11 junior, Rachael Morgan, adds 8.4 ppg.
9-3 Cranberry Berries (18-6) vs. 7-1 Chartiers-Houston Lady Buccaneers (23-2), 6 p.m. at Peters Township High School
Cranberry has played just two games in the last month and hasn't played since a 46-35 win over Port Allegany in the D9 consolation game March 1.
The Berries are paced by Erin Merryman (12.8 ppg) and Malliah Schreck (12.5 ppg) with Bree Swartzfager adding 8.1 ppg.
In the same time frame that has seen Cranberry play just twice, Chartiers-Houston has played just three times including a 47-35 win over Vincentian Academy in the WPIAL title game March 2.
The Lady Buccaneers, who have won 17 in a row, are paced by Alexa Williamson's 23.4 ppg with Jala Walker adding 16.5 ppg.
CLASS 3A – GAMES SATURDAY, MARCH 11
9-1 Karns City Lady Gremlins (18-5) vs. 10-2 Seneca Lady Bobcats (16-9), 4:30 p.m. at Clarion University's Tippin Gym
Karns City will have been off for 15 days by the time it meets Seneca in the opening round. The Lady Gremlins last game was the D9 title game victory over Moniteau Feb. 24, the school's fourth straight title and first in the new 3A.
Emily Hegedus, a 1,000-point scorer as a junior, leads the way for KC averaging 17.1 ppg while senior Makenzie Craig adds 14.5 ppg and senior Alyssa Gibson 9.8 ppg.
Karns City, which advanced to the 2A second round a year ago, has won 12 in a row since starting the year 6-5.
Seneca, which lost to North East, 47-38 in the D10 title game, is 3-4 in its last seven games but those include losses to D10 champions North East and Villa Maria as well as traditional powerhouse Mercyhurst Prep. In fact, six of the Lady Bobcats nine losses have come to those three teams.
Olivia Sonney leads Seneca averaging 11.4 ppg with Haylee Wright adding 11.2 and Vanessa Troutman 9.4.
CLASS 4A – GAMES FRIDAY, MARCH 10
9-1 Punxsutawney Lady Chucks (18-4) vs. 7-5 Central Valley Lady Warriors (15-8), 7:30 p.m. at DuBois High School
Punxsutawney enters the PIAA postseason with 16 wins in its past 17 games but the Lady Chucks struggled in the D9 title game against Clearfield before pulling away for a 37-30 win by outscoring the Lady Bison by seven in the fourth quarter.
Leah Miller, only a junior, leads the way averaging 17.0 ppg and 15.3 rpg, the third-best rebounding mark in D9.
Kate Horner chips in 13.3 ppg for second-year head coach Mike Carlson with Morgan Vanleer adding 7.5 ppg and Alli Lunger 7.1 ppg.
Central Valley, which lost to WPIAL champion Cardinal Wuerl North Catholic, 51-45, in the WPIAL quarterfinals Feb. 23, is a young team with just one senior.
Top players for the Lady Warriors include Christiane Frye, a 5-foot-3 freshman, as well as 5-10 sophomore Kaelyn Underwood and 5-10 senior Kaleah Jones.