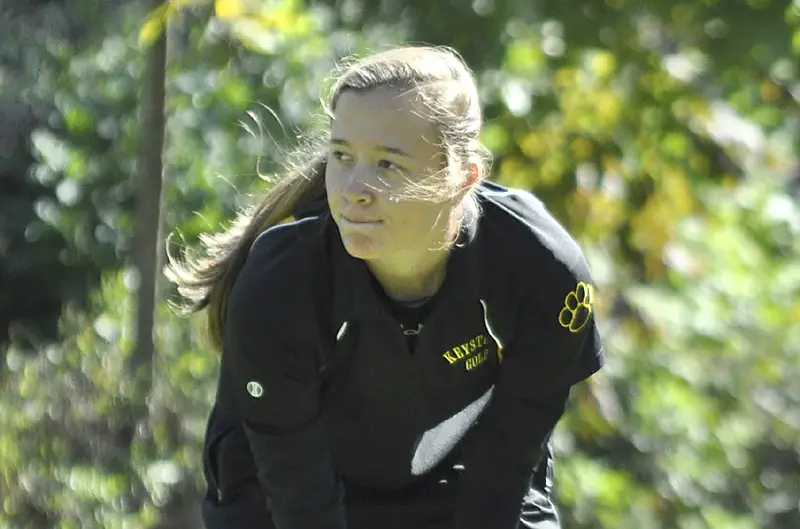 COVER PHOTO: Keystone's Amber Hess at the District 9 Tournament
YORK — Keystone junior Amber Hess fired a second-round 86 and placed fifth in Class AA girls at the PIAA Championships held Monday and Tuesday at Heritage Hills Golf Resort and Conference Center.
Hess shot a first-round 84 on Monday before setting with a 170 total, putting her in fifth by herself in the 18-player field. She was 11 shots behind champion Olivia Zambruno of Greensburg Central Catholic.
Zambruno was one of four WPIAL golfers who made up the top four with Hess being the best of the rest. Zambruno won by one stroke over Seton LaSalle's Joey Walz, three ahead of Freeport's Audrey Clawson and seven better than fourth-place Marissa Kirkwood who was six shots ahead of Hess.
Clarion junior Jared Bish wound up tied for ninth with four other golfers in Class AA boys with a 159. He shot a 79 Monday and 80 Tuesday. Sewickley Academy's Jason Li won with a 145 for a four-stroke win over New Hop Solebury's Roland Massimino.
D9's other state qualifier, Bradford's Mitch Faulkner, shot a 82-76-158 to finish 17th in Class AAA boys.