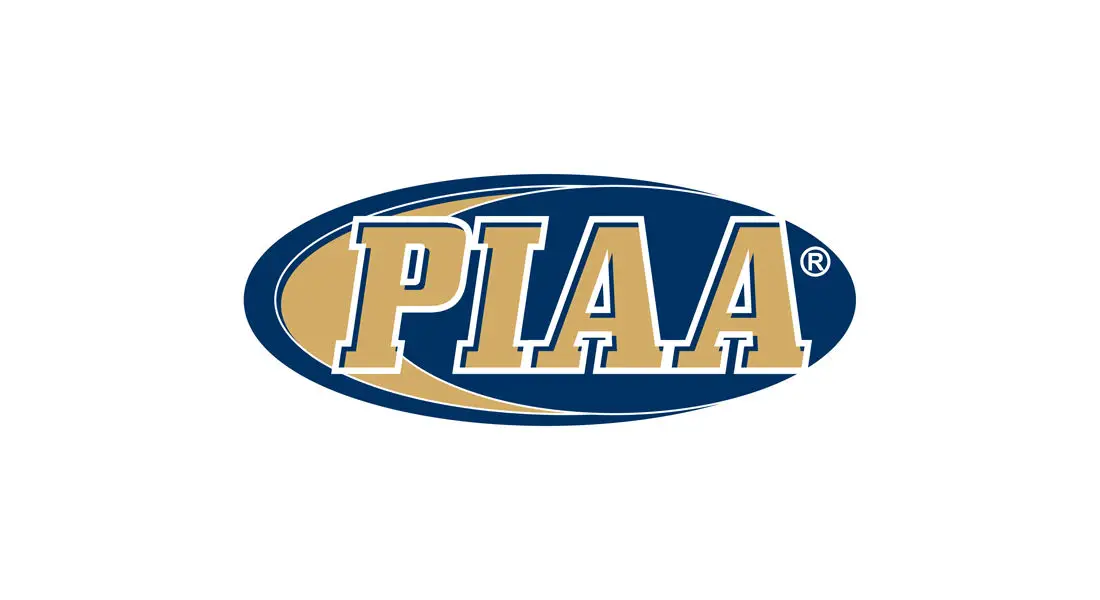 MECHANICSBURG, Pa. – The PIAA Monday released preliminary classifications for all sports for the 2016-17 through 2017-18 cycle.
The classifications are preliminary because schools have until Dec. 15 to voluntary move up in classification. The numbers may also not reflect all possible cooperative agreements.
A breakdown of preliminary District 9 Classifications for football, boys' and girls' basketball, wrestling, girls' volleyball and boys' and girls' soccer are below. We will be adding classifications for other D9 sports soon. A full statewide list can be found here.
FOOTBALL
CLASS 4A (3 teams)
Range (283 to 397) 
DuBois – 390
Clearfield – 314
Bradford – 298
CLASS 3A (3 teams) 
Range (201 to 282) 
Punxsutawney – 263
St. Marys – 252
Karns City – 205
CLASS 2A (5 teams) 
Range (141-200) 
Moniteau – 174
Kane – 169 (Includes 156 from Kane and half of the 26 from East Forest as part of a co-op)
Brookville – 166
Clarion – 145 (Includes 103 from Clarion and half of 84 from North Clarion as part of a co-op)
Brockway – 142 (Includes 116 from Brockway and half of 51 from DuBois Central Catholic as part of a co-op)
CLASS 1A (14 teams) 
Range (1 to 140) 
Redbank Valley – 138
Ridgway – 137 (Includes 105 from Ridgway and half of 63 from Johnsonburg as part of a co-op)
Curwensville – 136
Otto-Eldred – 124 (Includes 92 from Otto-Eldred and half of 63 from Oswayo Valley as part of a co-op)
Keystone – 121
Coudersport – 117 (Includes 105 from Coudersport and half of 24 from Austin as part of a co-op)
Smethport – 107
Clarion-Limestone – 102
Sheffield – 101 (Includes 70 from Sheffield and half of 61 from Abraxas as part of a co-op)
A-C Valley – 91
Elk County Catholic – 91
Port Allegany – 87
Union – 72
Cameron County – 70
BOYS' BASKETBALL
CLASS 5A (1 team)
Range (321-502)
DuBois – 390
CLASS 4A (4 teams)
Range (219-320)
Clearfield – 314
Bradford – 298
Punxsutawney – 263
St. Marys – 252
CLASS 3A (4 teams) 
Range (150-218)
Karns City – 205
Moniteau – 174
Brookville – 166
Kane – 156
CLASS 2A (10 teams)
Range (95-149) 
Redbank Valley – 138
Curwensville – 136
Keystone – 121
Cranberry – 119
Brockway – 116
Smethport – 107
Coudersport – 105
Ridgway – 105
Clarion – 103
Clarion-Limestone – 102
CLASS 1A (15 teams)
Range (1-94) 
Otto-Eldred – 92
A-C Valley – 91
Elk County Catholic – 91
Port Allegany – 87
North Clarion – 84
Union – 72
Cameron County – 70
Sheffield – 70
Johnsonburg – 63
Oswayo Valley – 63
Northern Potter – 59
DuBois Central Catholic – 51
Forest Area – 37 (West Forest 22 plus co-op with East Forest which adds half of East Forest's 26)
Austin – 24
Venango Catholic – 22
GIRLS' BASKETBALL
CLASS 5A (1 team)
Range (317-467) 
DuBois – 372
CLASS 4A (4 teams)
Range (216-316) 
Bradford – 308
St. Marys – 273
Clearfield – 259
Punxsutawney – 244
CLASS 3A (3 teams)
Range (148-315) 
Karns City – 199
Moniteau – 157
Brookville – 154
CLASS 2A (10 teams)
Range (97-147) 
Kane – 138
Cranberry – 134
Redbank Valley – 126
Curwensville – 120
Keystone – 119
Ridgway – 106
Clarion-Limestone – 105
Port Allegany – 104
Coudersport – 103
Clarion – 97
CLASS 1A (16 teams)
Range (1-96) 
Cameron County – 96
Smethport – 95
Brockway – 89
A-C Valley – 87
Elk County Catholic – 68
Otto-Eldred – 66
Johnsonburg – 63
North Clarion – 56
Sheffield – 56
Northern Potter – 55
Oswayo Valley – 53
Union – 53
DuBois Central Catholic – 55
Forest Area – 45 (West Forest 29 plus co-op with East Forest which adds half of East Forest's 31)
Venango Catholic 23
Austin – 17
WRESTLING
CLASS 3A
Range (305 and above) 
DuBois – 390
Clearfield – 314
CLASS 2A
Range (1-305) 
Bradford – 298
St. Marys – 298 (Includes co-op)
Punxsutawney – 263 (Includes co-op)
Clarion – 196 (Includes co-op)
Kane – 169
Keystone – 167 (Includes co-op)
Brookville – 166
Brockway – 142 (Includes co-op)
Redbank Valley – 138
Curwensville – 136
Oswayo Valley – 124 (Includes co-op)
Cranberry – 119
Coudersport – 117 (Includes co-op)
Smethport – 107
Ridgway – 105
Sheffield – 101 (Includes co-op)
Port Allegany – 87
Cameron County – 70
Johnsonburg – 63
GIRLS' VOLLEYBALL
CLASS 3A (5 teams)
Range (239-433) 
DuBois – 372
Bradford – 308
St. Marys – 273
Clearfield – 259
Punxsutawney – 244
CLASS 2A (4 teams)
Range (136-238) 
Karns City – 199
Moniteau – 157
Brookville – 154
Kane – 138
CLASS 1A (25 teams)
Range (1-135) 
Cranberry – 134
Redbank Valley – 126
Curwensville – 120
Keystone – 119
Ridgway – 106
Clarion-Limestone – 105
Port Allegany – 104
Coudersport – 103
Clarion – 97
Cameron County – 96
Smethport – 95
Brockway – 89
A-C Valley – 87
Elk County Catholic – 68
Otto-Eldred – 66
Johnsonburg – 63
North Clarion – 56
Sheffield – 56
Northern Potter – 55
Oswayo Valley – 53
Union – 53
DuBois Central Catholic – 55
Forest Area – 45 (West Forest 29 plus co-op with East Forest which adds half of East Forest's 31)
Venango Catholic 23
Austin – 17
GIRLS' SOCCER
CLASS 3A (3 teams)
Range (271-440)
DuBois – 372
Bradford – 308
St. Marys – 273
Class 2A (3 teams) 
Range (173-270) 
Clearfield – 259
Punxsutawney – 244 (Includes co-op)
Karns City – 199
CLASS 1A (13 teams)
Range (1-172) 
Brookville – 154
Clarion – 154 (Includes co-op)
Kane – 138
Ridgway – 138 (Includes co-op)
Redbank Valley – 126
Curwensville – 120
Keystone – 119
Port Allegany – 104
Smethport – 95
Brockway -89
Forest Area – 87 (Includes co-op)
Elk County Catholic – 68
DuBois Central Catholic – 55
BOYS' SOCCER
CLASS 3A
Range (283-467)
DuBois – 458 (Includes co-op)
Clearfield – 314
Bradford – 298
CLASS 2A
Range (171-282)
Punxsutawney – 263 (Includes co-op)
St. Marys – 252
Karns City – 205
CLASS 1A
Range 1-170
Brookville – 166
Kane – 156
Clarion-Limestone – 154 (Includes co-op)
Redbank Valley – 138
Ridgway – 137 (Includes co-op)
Keystone – 121
Coudersport – 117 (Includes co-op)
Brockway – 116
Forest Area – 108 (Includes co-op)
Smethport – 107
Elk County Catholic – 91
Port Allegany – 87
Northern Potter – 59
DuBois Central Catholic – 51