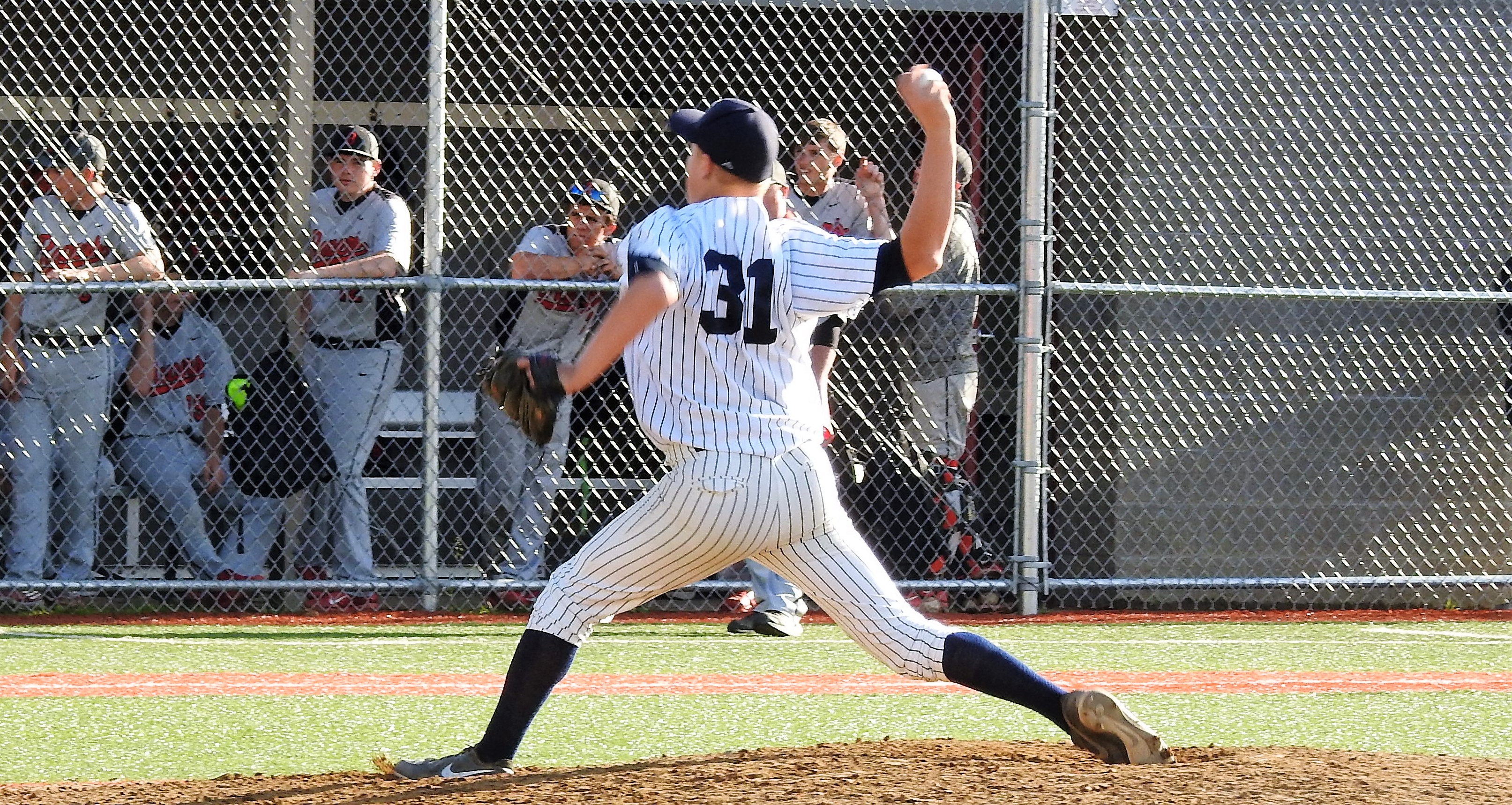 D9Sports.com/EYT Media is doing a series of player profiles on returning high-school athletes this summer. The year in school listed by the athlete is the year the athlete is entering this fall.
(Photo by Cory Geer)
AARON PARK – SENIOR – BROOKVILLE
Son of: Dalton and Rebecca Park (His dad is the boys' basketball coach at Brookville)
Sports Played: Basketball and baseball
Family Members Playing/Played Sports: His mom played basketball and his dad played football basketball and track
2018-19 Highlights: Helped Brookville to the District 9 Class 3A basketball title and D5-9 Subregional basketball title and a berth in the PIAA playoffs by averaging a team-leading 11.4 points per game to go with 7.9 rpg and 2.6 apg. He shot 54.5 percent from the field and was named a third-team All American Awards & Engraving D9Sports.com All-District 9 player … In baseball, he is one of the top pitchers in District 9 and went 5-3 with a 2.04 ERA this past season while helping the Raiders to the D5-9 title game. He struck out 56 in 48 innings of work. At the plate, he hit .338 with seven doubles, three triples, a team-leading 29 RBIs and a team-best 22 runs scored.
Post-High School Plans: He has verbally committed to New Jersey Institute of Technology, a Division I program, to play baseball. He plans on getting a degree in computer sciences then applying for the FBI.
Q&A With Aaron Park
D9Sports: What is your favorite sport to participate in and why?
AP: I love both sports, but nothing beats being in control on the mound.
D9Sports: What is your favorite memory, moment, game from playing high school sports?
AP: Favorite moment would have to be making it to the state semis freshman year when everyone thought we were not good.
D9Sports: Why do you play high school sports?
AP: I play high school sports because I have a passion for them and they help make me a better person.
D9Sports: Who has had the most influence on your athletic career and why?
AP: My dad has had the most influence on me as an athlete because he taught me how to count when I was younger by dribbling. Also, he always pushes me to get better you can never stop improving.
D9Sports: If you could change one thing about high school sports, what would it be and why?
AP: Push the high school baseball season back so it runs into the summer months because no one wants to play baseball in the cold.
D9Sports: If you could be president for a day, what would be the one major thing you would do?
AP: I don't know … Get court-side sears to a Lakers-Clippers game.
D9Sports: What is your ideal place to live? County, City, Suburb? Why?
AP: Suburb because you are close to a city, have a yard, and are not in the middle of nowhere.
D9Sports: What would someone who doesn't know you be surprised to find out about you?
AP: I'm amazing at scrabble.
D9Sports: What is your strongest subject in school?
AP: Math and coding.
D9Sports: If there was one period in history or one event in history you could go back to, what would it be?
AP: That's a good question
D9Sports: What question do you wish I would have asked you? And what is the answer to it?
AP: What is an import trait that athletes should have? Leadership because good leaders are able to bring energy, control the game, hold teammates accountable, and motivate others to get better.