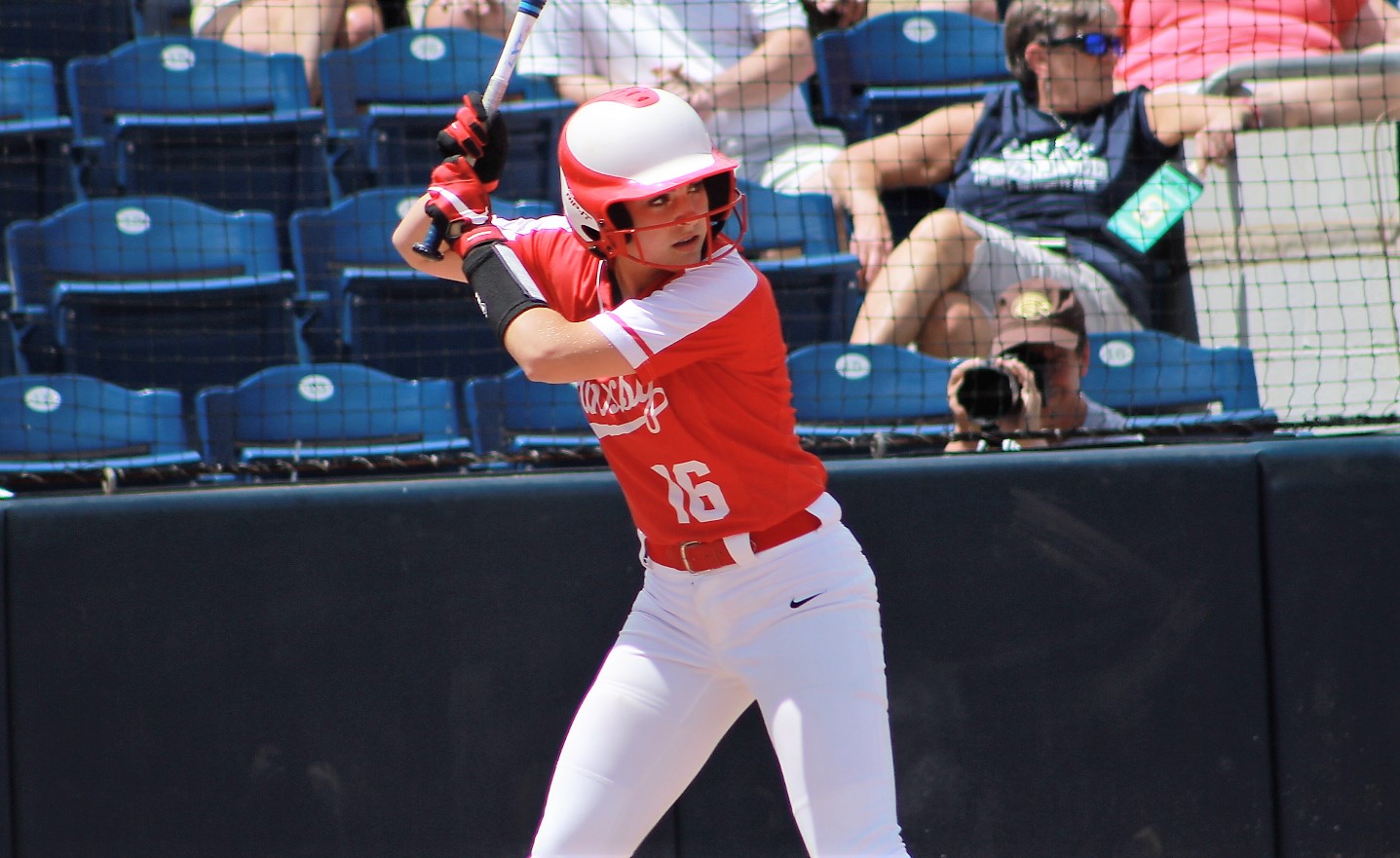 D9Sports.com/EYT Media is doing a series of player profiles on returning high-school athletes this summer. The year in school listed by the athlete is the year the athlete is entering this fall.
(Photo by Jared Bakaysa of JB Graphics. See more of Bakaysa's work here)
ABBY GIGLIOTTI – JUNIOR – PUNXSUTAWNEY
Daughter of: Brad and Lori Gigliotti
Sports Played: Tennis, basketball, softball
Family Members Playing/Played Sports: Sammy Gigliotti, played tennis
2017-18 Highlights: Abby played a key role in Punxsutawney claiming the PIAA Class 4A state championship in softball. She hit .319 with five doubles, seven RBIs and 12 runs scored. One of her best games of the season game in a first-round PIAA win over Elizabeth Forward when she went 2-for-3 with two RBIs and two runs scored. In tennis, she was the team MVP and a District 9 runner-up while being named Punxsutawney's Outstanding Female Fall Athlete. In basketball, she played in all 24 games for the District 9 Class 4A Lady Chucks giving her two gold medals and a silver medal from D9 in 2017-18. She scored 2.7 points per game and had a season-high 10 points vs. DuBois while adding eight in the D9 title game win over St. Marys.
Post-High School Plans: Her goal is to go to medical school. She does not plan on playing sports.
Q&A With Abby Gigliotti
D9Sports: What is your favorite sport to participate in and why?
AG: Basketball because it is so unpredictable and fast paced.
D9Sports: What is your favorite memory, moment, game from playing high school sports?
AG: Being the district runner up in tennis.
D9Sports: Why do you play high school sports?
AG: I play because I've been playing since I was a kid and it's just a part of me now.
D9Sports: Who has had the most influence on your athletic career and why?
AG: My dad because he pushes me to get better and has helped me stick with the sports even when I struggled.
D9Sports: Do you remember the first sport you played and did you like it right away or did it grow on you?
AG: I hated most of the sports I played at first but then I got the hang of them and made great friends.
D9Sports: Do you have a favorite number for a uniform? If so, what is the story behind that number?
AG: I don't have a favorite number anymore because I've had new ones every year.
D9Sports: What would someone who doesn't know you be surprised to find out about you?
AG: I hate living in a small town and can't wait to move to a big city.
D9Sports: If you could eat dinner with anyone famous (living or dead) who would it be and why?
AG: Post Malone because he is my favorite music artist and I just think it would be a cool experience to meet him.
D9Sports: Iphone or Android or Neither and why?
AG: iPhone because I have the most experience with it and know how to work them.
D9Sports: What is your go-to Social Media and why?
AG: Snapchat because that's mainly how I talk to my friends.
D9Sports: What do you like most about high school and why?
AG: I like how much freedom we have and our great sports program.
D9Sports: What do you like least about high school and why?
AG: I don't like how it doesn't have air conditioning.
D9Sports: What question do you wish I would have asked you? And what is the answer to it?
AG: Which sport is the most frustrating? My answer is softball because some days you have the best games of your life and other days you struggle to hit or field my game is still inconsistent.