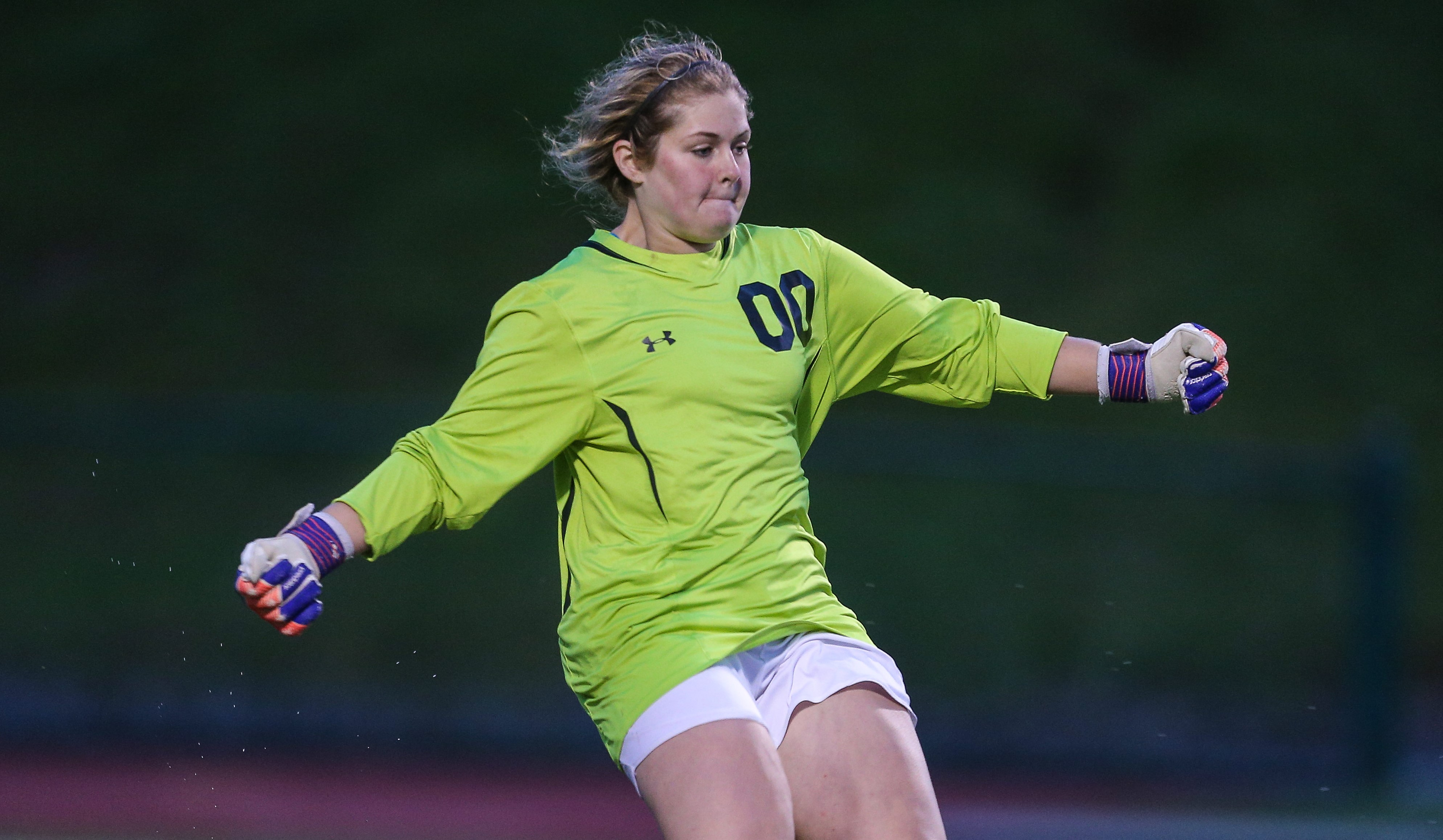 D9Sports.com and EYT Media are doing a series of player profiles on returning high-school athletes this summer. The year in school listed by the athlete is the year the athlete is entering this fall.
ALISON BOLTZ – Senior – Karns City
Daughter of: Joe Boltz and Barb Boltz
Sports Played: Soccer and Track & Field
2015-16 Highlights: Alison was the starting keeper on the District 9 Class A girls' championship team that advanced to the PIAA semifinals. She gave up just seven goals in postseason play helping the Lady Gremlins go 4-1 in the postseason and 19-2 on the season.
Post High School Goals: Boltz wants to attend college with the hopes of becoming a medical examiner. She has never really thought about playing sports in college because she wants to be able to focus completely on her studies.
Q&A With Alison Boltz
D9Sports: Do you have a favorite sport, and if so why?
AB: My favorite sport to play is soccer. I have played it for a very long time, and I love it. The game as a whole is a wonderful thing.
D9: What is your best high-school related sports memory and why?
AB: It would be in the 2015 soccer season when we beat Greensburg Central Catholic (in the PIAA quarterfinals). We had played them in years prior, but we just couldn't beat them. And since I was the goalie when we beat them last season, it made the moment even more magical.
D9: Has there been a coach and/or teacher who has influenced you the most in your high-school career to this point, and if so, why?
AB: My coach when I was in ninth grade was Lisa Schmitt, and she has influenced me greatly. She was the person who pushed me to start playing goalie, and I thank her for that because I love the position.
D9: What do you like best about playing sports in high school?
AB: My favorite part about playing sports in high school is the team dynamic. I love my team, and we always become so close during the season. It's something I wouldn't trade for anything else.
D9: What is the hardest part about playing sports in high school?
AB: It's balancing school work with sports. There are nights where you have to do your homework on the bus on the way to an away soccer game, and it can become stressful.
D9: How much offseason work do you put into your sports?
AB: I'm lucky that my coach has made it possible that we can play soccer all year. We play indoor soccer in the winter, outdoor soccer in the spring, and we have weekly workouts in the summer.
D9: What is your favorite subject in school?
AB: English
D9: What do you like to do for fun when you aren't playing sports?
AB: I like to spend time with my family.
D9: What are your goals for the upcoming school year both sports wise and academically?
AB :My goals for this year would be to go further than last year in the state playoffs for soccer, and to hopefully graduate somewhere towards the top of my class.