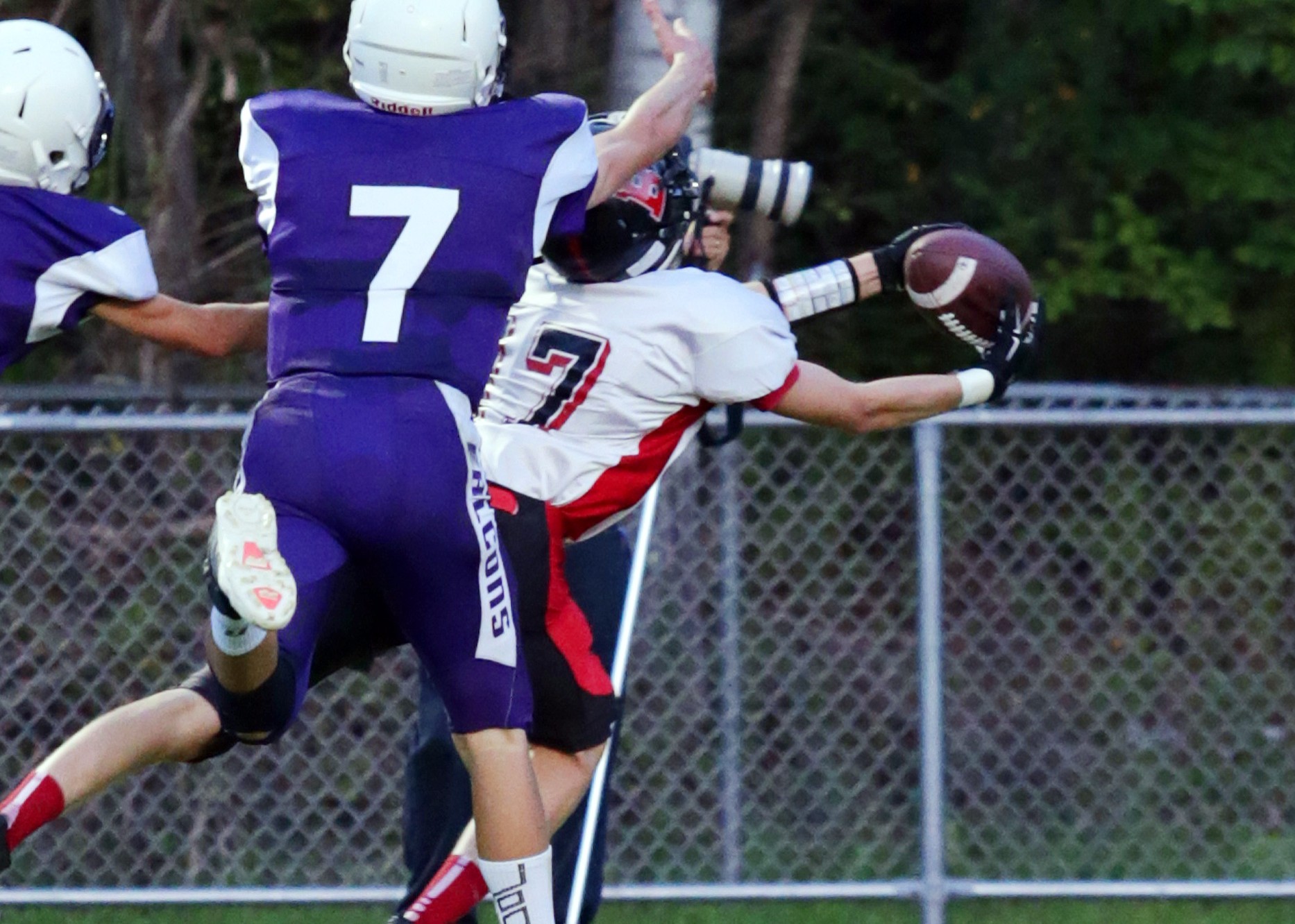 D9Sports.com and EYT Media are doing a series of player profiles on returning high-school athletes this summer. The year in school listed by the athlete is the year the athlete is entering this fall.
ANDREW TRUNZO – Senior – Brockway
Son of: Teresa Trunzo and Mark Trunzo
Sports Played: Football, basketball, baseball, track and field
2015-16 Highlights: Trunzo was the second-leading receiver for Brockway last year helping the Rovers to a District 9 Class A runner-up finish. He caught 25 passes for 305 yards and two touchdowns. On defense, he recorded 23 tackles. In basketball, he came off the bench and averaged 1.6 ppg for the D9 Class AA runner-up and PIAA-qualifying team. In track and field, competing for DuBois Central Catholic in a co-op with Brockway, he finished fourth in District 9 in the 100-meter dash in a time of 11.87 while taking eighth in the 200-meter dash in a time of 24.44. He was also fifth in the long jump with a leap of 19-7 ½.
Post High School Goals: He plans to go to college and major in Physical Therapy and hopes to play football in college. He says he has been contacted by multiple schools who are interested in him playing football.
Q&A With Andrew Trunzo
D9Sports: Do you have a favorite sport, and if so why?
AT: Football is my favorite sport. I believe playing football forms a greater bond with your teammates than any other sport and it's also extremely fun to play.
D9: What is your best high-school related sports memory and why?
AT: I would say it would be last year during the football season. Making it to the D9 finals for the second time in a row to play against the Kane Wolves. It was an intense game, and, even though we lost, it was a privilege to play with my teammates in a great overall game.
D9: Has there been a coach and/or teacher who has influenced you the most in your high-school career to this point, and if so, why?
AT: I would think my family has influenced me the most to pursue goals in the sports I play.
D9: What do you like best about playing sports in high school?
AT: Playing sports in high school is a great learning experience for me. You meet many different people that may become really good friends. Playing sports will create bonds with many people can teach you so many life lessons than are expected.
D9: What is the hardest part about playing sports in high school?
AT: Definitely, the adversity you have to face and how hard coaches push you to be a better you.
D9: How much offseason work do you put into your sports?
AT: I'm always involved in a sport, so I don't have an offseason. But when I'm not at sports, I usually am at work. When there is spare time, I train with friends or by myself.
D9: What is your favorite subject in school?
AT: Math
D9: What do you like to do for fun when you aren't playing sports?
AT: I like to hang out with my friends. I like to go outdoors and ride my motorcycle. I also enjoy singing and beatboxing.
D9: What are your goals for the upcoming school year both sports wise and academically?
AT :I want to have a winning season in all of the sports I do. I would like to end my senior year with at least one District 9 championship. Academic wise, I want to strive to stay on the honor roll and be a very good student overall not just grade wise but attitude wise as well.