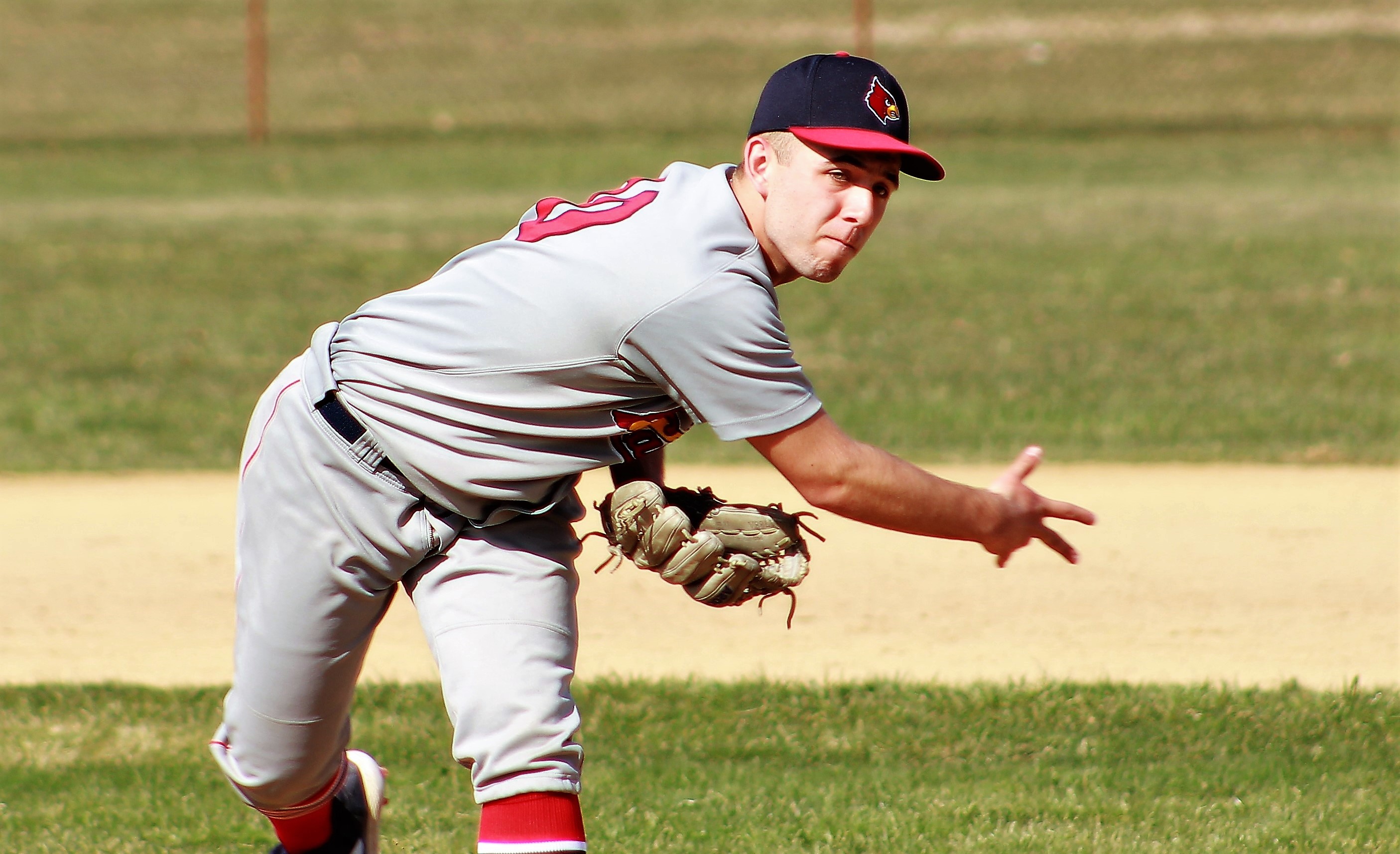 D9Sports.com/EYT Media is doing a series of player profiles on returning high-school athletes this summer. The year in school listed by the athlete is the year the athlete is entering this fall.
(Photo by Jared Bakaysa of JB Graphics. See more of Bakaysa's work here)
ANTHONY KNESS – SENIOR – DUBOIS CENTRAL CATHOLIC
Son of: John Kness and Valerie Kness
Sports Played: Soccer, basketball, baseball
Family Members Playing/Played Sports: Brother, Ethan, who is 15.
2017-18 Highlights: He helped DCC to the District 9 Class 1A baseball title by hitting .276 with a triple, a double, 13 RBIs and 14 runs scored. He also stole two bases and went 4-2 on the mound in 11 appearances with a 3.84 ERA. In 27 ⅓ innings of work, he struck out 24. His top moment may have come in the D9 title game win over Oswayo Valley when his two-run single gave DCC the lead. In hoops, he had a season-high 11 points vs. Sheffield.
Post-High School Plans: He plans on attending college and would like to play baseball in college.
Q&A With Anthony Kness
D9Sports: What is your favorite sport to participate in and why?
AK: Baseball, it's by far my favorite sport and I play it pretty much all year.
D9Sports: What is your favorite memory, moment, game from playing high school sports?
AK: Definitely the championship game against Oswayo.
D9Sports: Why do you play high school sports?
AK: It gives me a chance to meet new people and make new friends and have experiences that will hopefully help me in the real world.
D9Sports: Who has had the most influence on your athletic career and why?
AK: Definitely my parents, they are with me through everything and support me.
D9Sports: Do you remember the first sport you played and did you like it right away or did it grow on you?
AK: I started playing baseball at about 5 and it had to grow on me.
D9Sports: Do you have a favorite number for a uniform? If so, what is the story behind that number?
AK: No. 10, no real special reason, I've just always worn 10.
D9Sports: What would someone who doesn't know you be surprised to find out about you?
AK: I'm ambidextrous.
D9Sports: If you could eat dinner with anyone famous (living or dead) who would it be and why?
AK: Selena Gomez because I love her.
D9Sports: Iphone or Android or Neither and why?
AK: iPhone all the way, I've never had anything different.
D9Sports: What is your go-to Social Media and why?
AK: My go-to social media would probably be Instagram because it entertains me the most.
D9Sports: What do you like most about high school and why?
AK: I like that you're able to still figure out what you want to be like in the real world and then hopefully pursue that in college.
D9Sports: What do you like least about high school and why?
AK: I do not like waking up early.
D9Sports: What question do you wish I would have asked you? And what is the answer to it?
AK: What's your favorite food? I would've answers buffalo ranch wings.