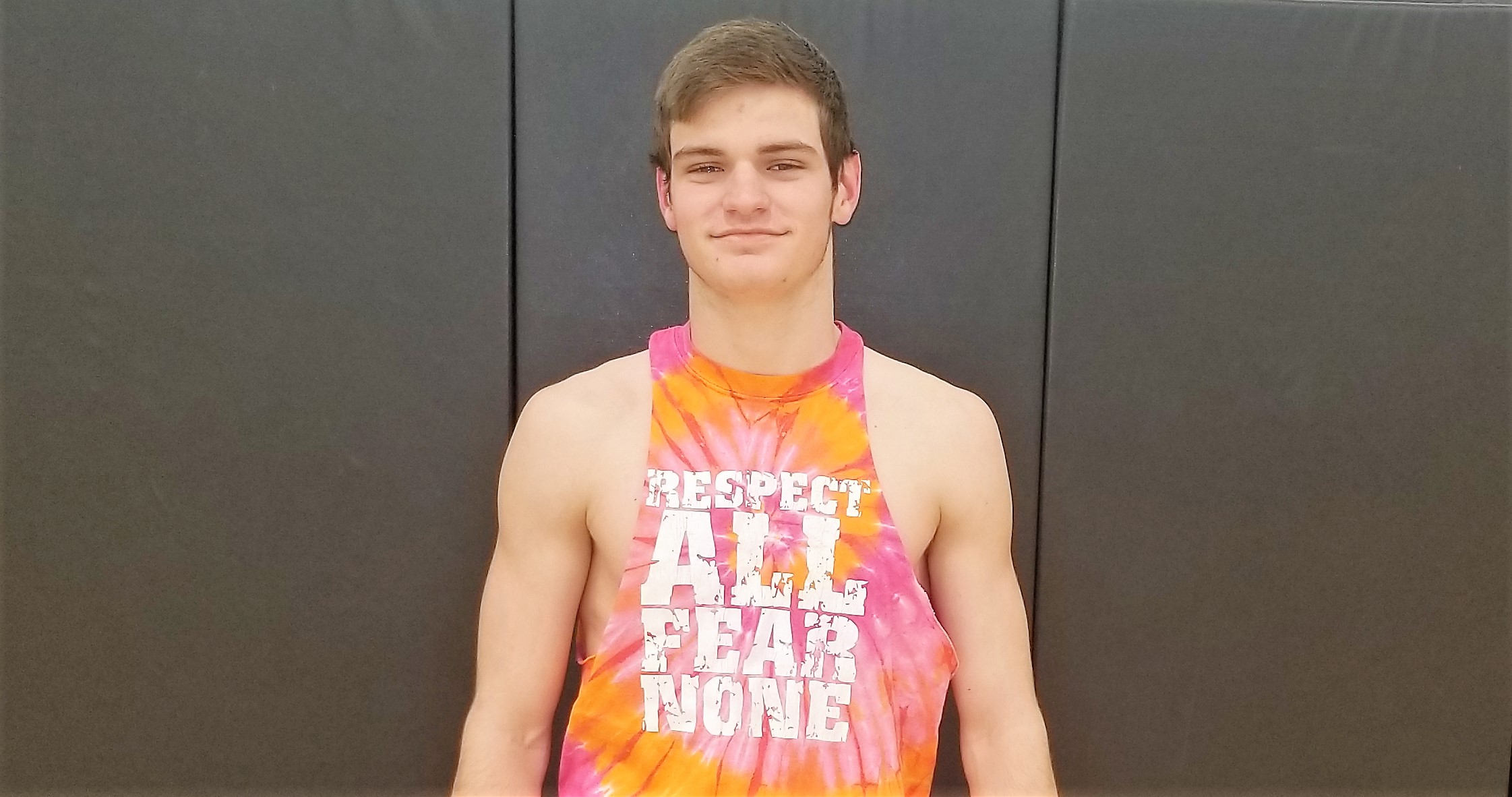 D9Sports.com/EYT Media is doing a series of player profiles on returning high-school athletes this summer. The year in school listed by the athlete is the year the athlete is entering this fall.
ARCHER MILLS – SENIOR – CLARION
Son of: Bill and Nancy Mills (mom is the athletic director at Clarion)
Sports Played: Football, basketball, track & field
Family Members Playing/Played Sports: His sister, Forest Madison Mills, played soccer and ran track at Clarion and is playing soccer at Westminster College.
2017-18 Highlights: In football, he made six catches for 65 yards and a touchdown for the District 9 Class 2A champion Bobcats who advanced to the second round of the PIAA playoffs. He also made nine tackles and had an interception on defense, but his biggest contribution came in the kicking game where he was 56 of 64 on extra points while also going 3 of 4 on field goals with a long of 37 yards. His kickoffs averaged 47.8 yards, and he had two touchbacks. He was named KSAC Large School placekicker. In basketball, he helped Clarion to the District 9 playoffs by averaging 3.9 points per game while twice scoring a season-high 11 points.
Post-High School Plans: He plans to attend a college or university majoring in engineering. He would like to continue to play football in college.
Q&A With Archer Mills
D9Sports: What is your favorite sport to participate in and why?
AM: Football, I enjoy having to play with my friends from both Clarion and North Clarion, we are a family both on and off the field.
D9Sports: What is your favorite memory, moment, game from playing high school sports?
AM: Sophomore year- Winning the Brockway game in the district playoffs (he was forced into action as the starting QB in that game after an injury to the starter, Spencer Miller and played a key role in the win). We were the underdogs and as a team, we knew what we needed to do.
D9Sports: Why do you play high school sports?
AM: Becoming close with the guys and being a part of a team, sharing the same goals of winning and supporting each other.
D9Sports: Who has had the most influence on your athletic career and why?
AM: My family, my mom, dad and sister, they are very supportive and my No. 1 fans.
D9Sports: Do you remember the first sport you played and did you like it right away or did it grow on you?
AM: Soccer, like it from day one, because all my friends played, and it was fun.
D9Sports: Do you have a favorite number for a uniform? If so, what is the story behind that number?
AM: No. 5 has been my number since freshman year.
D9Sports: What would someone who doesn't know you be surprised to find out about you?
AM: I enjoy the outdoors, hunting and fishing.
D9Sports: If you could eat dinner with anyone famous (living or dead) who would it be and why?
AM: Michael Jordan, a great all-around athlete.
D9Sports: What do you like most about high school and why?
AM: Great education and great sports.
D9Sports: What question do you wish I would have asked you? And what is the answer to it?
AM: What are my goals for the upcoming year? Excel in my academics and sports. Be a leader and supportive of my teammates.