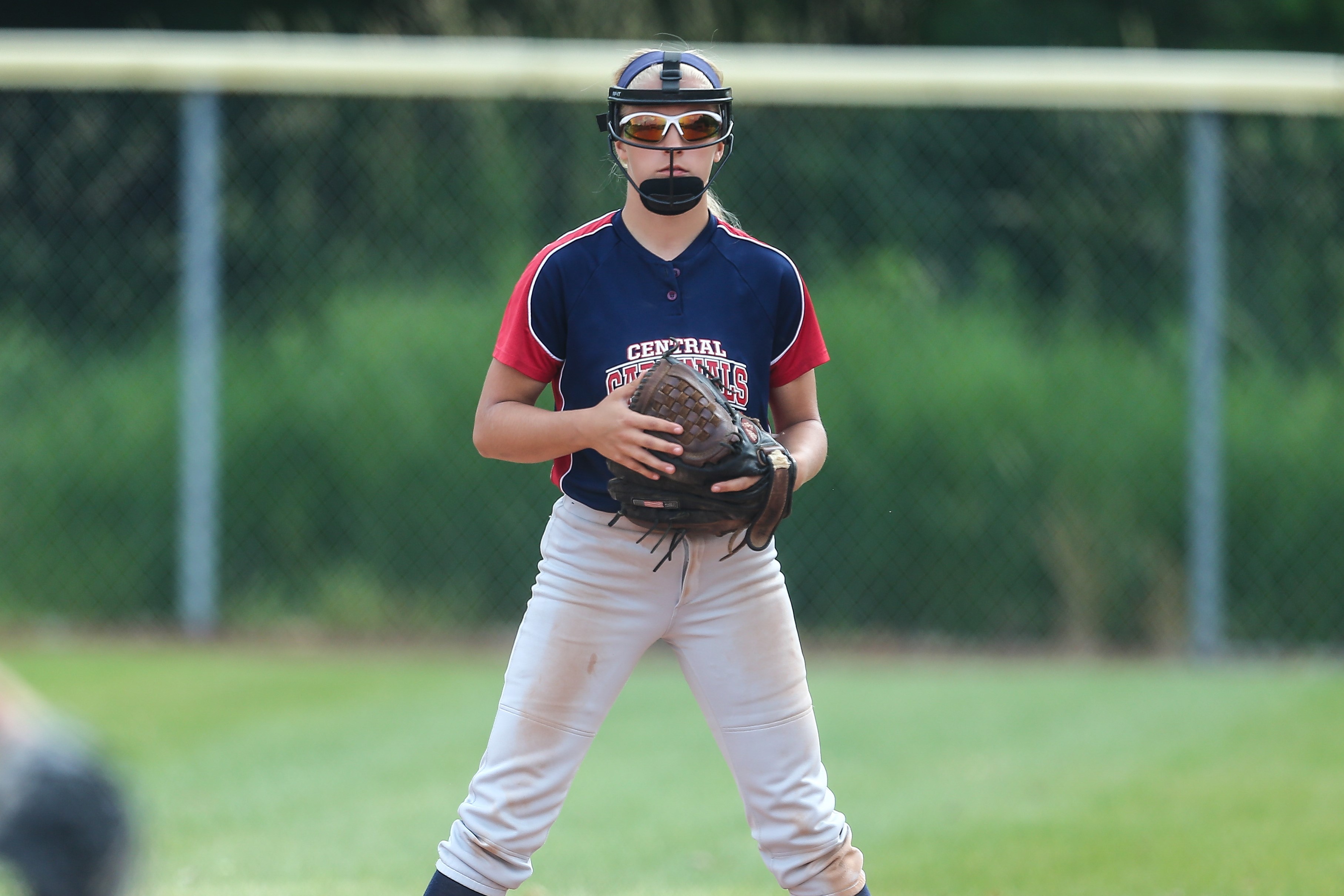 D9Sports.com and EYT Media are doing a series of player profiles on returning high-school athletes this summer. The year in school listed by the athlete is the year the athlete is entering this fall.
ASHLEY WRUBLE – JUNIOR – DUBOIS CENTRAL CATHOLIC
Daughter of: Brian & Amy Wruble
Sports Played: Volleyball, Basketball, Softball
2016-17 Highlights: Ashley was again one of the leaders of the District 9 Class 1A champion Lady Cardinals softball team that advanced to the PIAA semifinals. She hit .392 with 1.214 OPS. In 25 games, Ashley had 12 doubles, two triples and four home runs while driving in 22 and scoring 33 times. She also stole 13 bases and played a near flawless second base committing just five errors. Ashley also saw some time in the circle and was 6-0 with a 0.45 ERA. She had 33 strikeouts in 31 innings of work. In basketball, she saw action in all 23 games for DCC scoring 30 points.
Post-High School Goals: Ashley plans to attend college and hopes to play softball in college.
Q&A With Ashley Wruble
D9Sports: What is your favorite sport to participate in?
AW: Softball
D9: What is your favorite memory, moment, game from playing high school sports?
AW: My favorite memory was getting the opportunity to play two years in a row at the semi-finals for softball.
D9: Why do you play high school sports?
AW: I play high-school sports because I like being around all the other players. It's a team that turns out to just be like a family. You get so close with the other girls since you're around them every day, it just seems to be a family environment.
D9: Is there a high school player on your team or another team that you enjoy watching play? If so, why?
AW: I enjoy watching Jordy Frank play because she puts so much hard work and effort into doing what she loves, and the results she gets are just amazing.
D9: When not playing sports I would rather (pick one) – Go to work, play video games, shop, hang out with friends, play pickup sports, go the movies
AW: Hang out with friends
D9: If you could go anywhere in the world, where would it be and why?
AW: I would probably want to go to Rome because of all the amazing architecture and different sights.
D9: Who has had the most influence on you as a person?
AW: As a person, my dad has the most influence on me because he always pushes me to try and do my best.
D9: What do you like most about growing up in your hometown?
AW: What I've liked the most about growing up in DuBois is having all of my family here.
D9: What do you wish you could change about growing up in your hometown?
AW: I honestly don't know if I would change anything about growing up in my hometown.
D9: What question do you wish I would have asked you? And what is the answer to it?
AW: As of right now what am I looking at for a college major? My answer would have been either occupational therapy or psychology.
D9: Do you or have you had any siblings or other immediate relatives who have played high school sports?
AW: Yes, I have had cousins who played high school sports for both DuBois Central Catholic and Dubois Area High School.