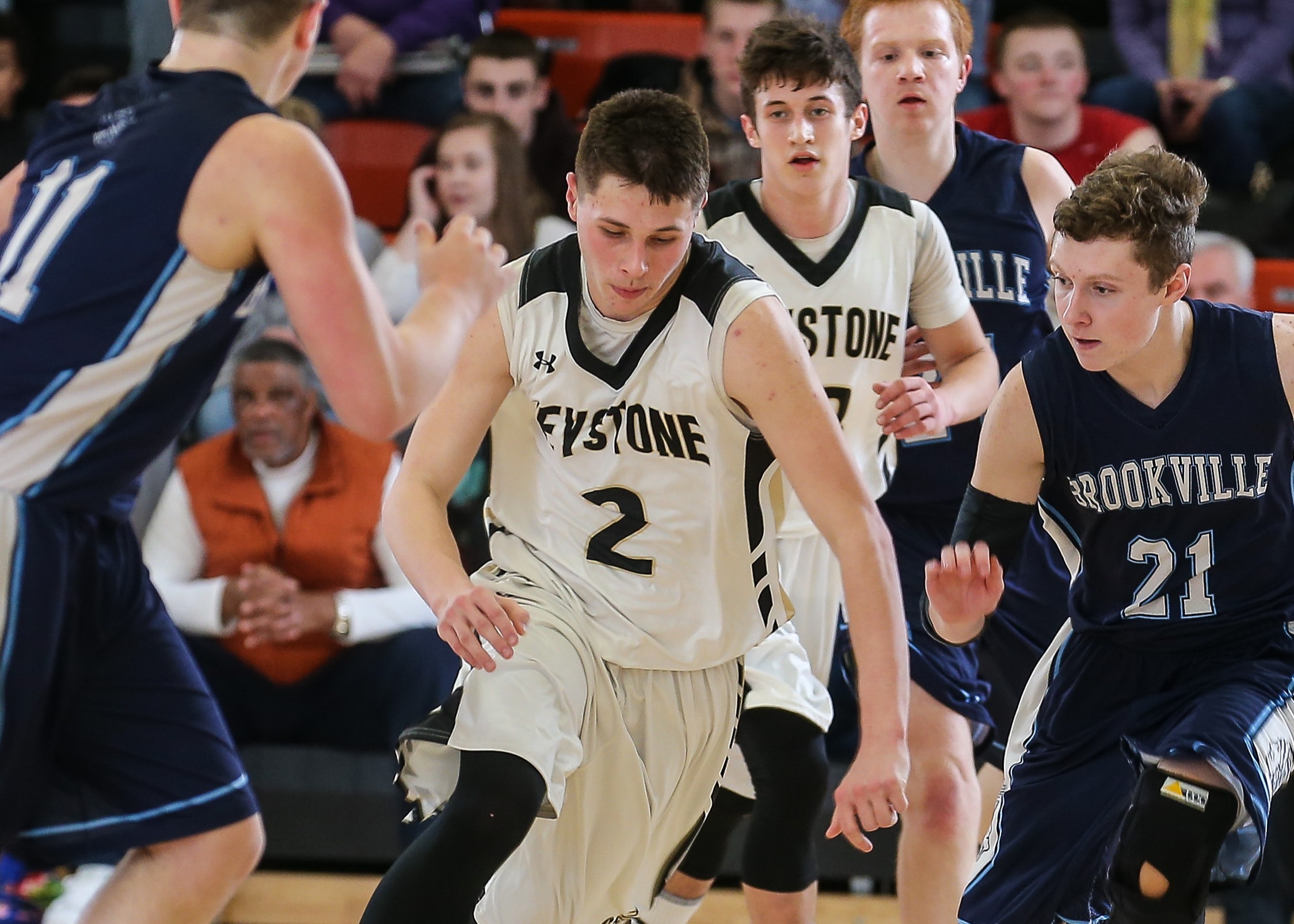 D9Sports.com and EYT Media are doing a series of player profiles on returning high-school athletes this summer. The year in school listed by the athlete is the year the athlete is entering this fall.
AUSTIN ION – Senior – Keystone
Son of: Jody and Jolene Ion
Sports Played: Football and Basketball
2015-16 Highlights: A contributor to both the football and basketball teams at Keystone, Austin played some at quarterback during the football season going 12 of 21 for 165 yards, 1 touchdown and one interception. He also rushed for 16 yards and had 18 tackles on defense with two interceptions and three passes defended. In the winter, he was Keystone's leading scorer on the hardwood averaging 11.0 points per game while helping the Panthers to the District 9 Class AA semifinals. He hit the game-tying 3-pointer with just over 10 seconds to play to force overtime vs. Brookville in the D9 Class AA quarterfinals and then scored five of Keystone's eight points in the overtime to help the Panthers to victory.
Post High School Goals: Austin plans on becoming an accountant. He has contacted some college coaches about playing sports after high school and believes he may have opened some doors.
Q&A With Austin Ion
D9Sports: Do you have a favorite sport, and if so why?
AI: Basketball. I just love being able to go out and play by myself in the driveway.
D9: What is your best high-school related sports memory and why?
AI: The Brookville playoff game this past season. I hit some big three-pointers to help us win the game.
D9: Has there been a coach and/or teacher who has influenced you the most in your high-school career to this point, and if so, why?
AI: Coach Heath (Keystone's long-time head coach Greg Heath). He's just a great guy who cares about you as a person as much as one of his players
D9: What do you like best about playing sports in high school?
AI: The memories with teammates.
D9: What is the hardest part about playing sports in high school?
AI: Balancing sports, school work and being social.
D9: How much offseason work do you put into your sports?
AI: A lot. I'm in the weight room two hours a day everyday, and I do basketball drills for a couple of hours each day as well.
D9: What is your favorite subject in school?
AI: History.
D9: What do you like to do for fun when you aren't playing sports?
AI: I like to hang out with my friends.
D9: What are your goals for the upcoming school year both sports wise and academically?
AI :Be an honor student, a first-team all-conference and all-district selection and to win a District 9 championship.