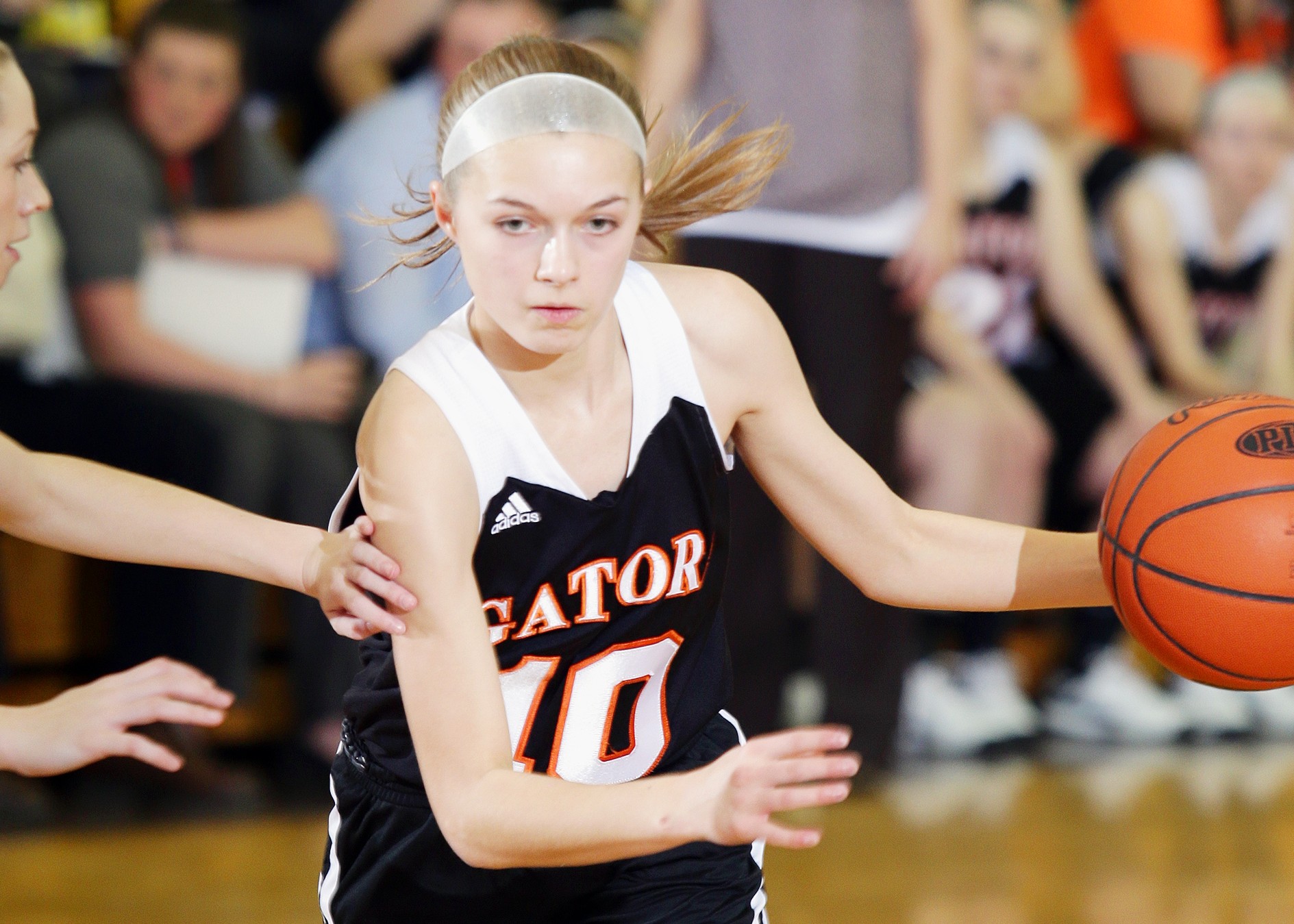 D9Sports.com and EYT Media are doing a series of player profiles on returning high-school athletes this summer. The year in school listed by the athlete is the year the athlete is entering this fall.
AUTUMN BUCHSENSCHUTZ – Senior – Port Allegany
Daughter of: Cathy and Jim Buchsenschutz
Sports Played: Soccer, Basketball, Track & Field
2015-16 Highlights: A three-sport athlete, basketball is probably her strongest although she isn't a slouch in soccer, either, where she scored nine goals to lead the team last year. In basketball, Autumn was a first-team All American Awards & Engraving D9Sports.com selection after finishing second in D9 in scoring (20.5 ppg) while adding 3.0 assists, 3.2 rebounds and 2.4 steals per game and hitting 67 3-pointers. In track, she finished fourth in District 9 in the 800-meter run, eighth in the 100-meter hurdles and 12th in the 400-meter dash. In basketball, she will enter her senior season with 731 points and is trying to become just the third Lady Gators since 2000 to break 1,000 career tallies.
Post High School Goals: Autumn would like to attend college to study Physical Therapy. While in college, she would like to play basketball. Some colleges have contacted her about playing for them.
Q&A With Autumn Buchsenschutz
D9Sports: Do you have a favorite sport, and if so why?
AB: Basketball, because I've been around it for my whole life.
D9: What is your best high-school related sports memory and why?
AB: Winning our first-ever D9 playoff game my sophomore year in soccer against Brookville.
D9: Has there been a coach and/or teacher who has influenced you the most in your high-school career to this point, and if so, why?
AB: Mrs. (Kristina) Francis, coach(girls' basketball)/teacher. She has helped me to grow into the person I am today not only on the court but also in life. She's helped me get to where I am now by giving me the opportunities that I have gotten. I wouldn't be where I am at now without her.
D9: What do you like best about playing sports in high school?
AB: I like the fact you gain new friends that you probably wouldn't have without the team, and you are a part of something in your community.
D9: What is the hardest part about playing sports in high school?
AB: Trying to keep up on everything in school while you are practicing or have a game every night.
D9: How much offseason work do you put into your sports?
AB: I go to open fields all throughout the summer for soccer. And for basketball, I play AAU and get involved in camps around the state.
D9: What is your favorite subject in school?
AB: Science
D9: What do you like to do for fun when you aren't playing sports?
AB: I like to hang out with friends or with my family.
D9: What are your goals for the upcoming school year both sports wise and academically?
AB :My goals for the upcoming year is to get on the High Honor roll for all four quarters and to make my senior year of sports the best year I've had and try to make the most memories.