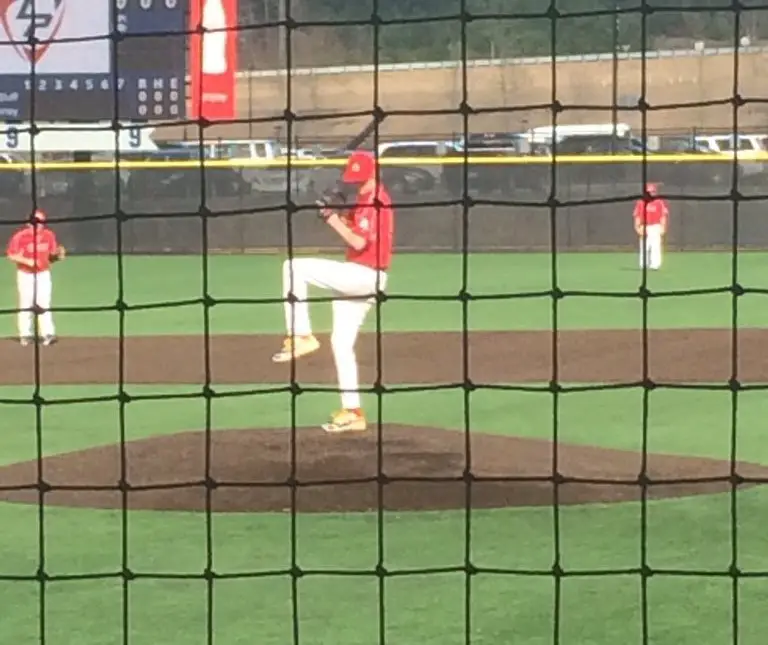 D9Sports.com and EYT Media are doing a series of player profiles on returning high-school athletes this summer. The year in school listed by the athlete is the year the athlete is entering this fall.
BRANDON MATTHEWS – Junior – Punxsutawney
Son of: John and Tressa Matthews
Sports Played: Basketball and Baseball
2015-16 Highlights: Brandon played a key role on Punxsutawney's 13th straight District 9 Class AAA championship baseball team that advanced to the second round of the PIAA playoffs. He hit .338 with two doubles, 14 RBIs and 15 runs scored while also pitching 14 innings going 0-2 with one save and a 3.0 ERA. He had 10 strikeouts appearing in six games. In basketball, he was the second-leading scorer for the Chucks scoring 11.3 points per game.
Post High School Goals: Matthews would like to attend college and play baseball.
Q&A With Brandon Matthews
D9Sports: Do you have a favorite sport, and if so why?
BM: Baseball is my favorite sport, It has made memories I will never forget.
D9: What is your best high-school related sports memory and why?
BM: It was beating Blackhawk 3-2 in the PIAA playoffs this year. The feeling after the game was unexplainable.
D9: Has there been a coach and/or teacher who has influenced you the most in your high-school career to this point, and if so, why?
BM: No adults, but my brother, John (Punxsutawney's star pitcher this past season who is headed to Kent State on a baseball scholarship) has influenced me a lot. He has always been a role model to me.
D9: What do you like best about playing sports in high school?
BM: I always liked playing sports with my friends.
D9: What is the hardest part about playing sports in high school?
BM: Sports in high school can be quite exhausting with the late night schoolwork after practices.
D9: How much offseason work do you put into your sports?
BM: In the offseason, I am playing for a team called Baird Brothers in Youngstown, Ohio, for baseball, and, in the fall, I will be playing for the Allegheny Pirates. So, it's year-round baseball for me.
D9: What is your favorite subject in school?
BM: English
D9: What do you like to do for fun when you aren't playing sports?
BM: I like to watch movies and hangout with friends.
D9: What are your goals for the upcoming school year both sports wise and academically?
BM :Academically, I want to work harder for my junior year, and I want to make more memories in sports.