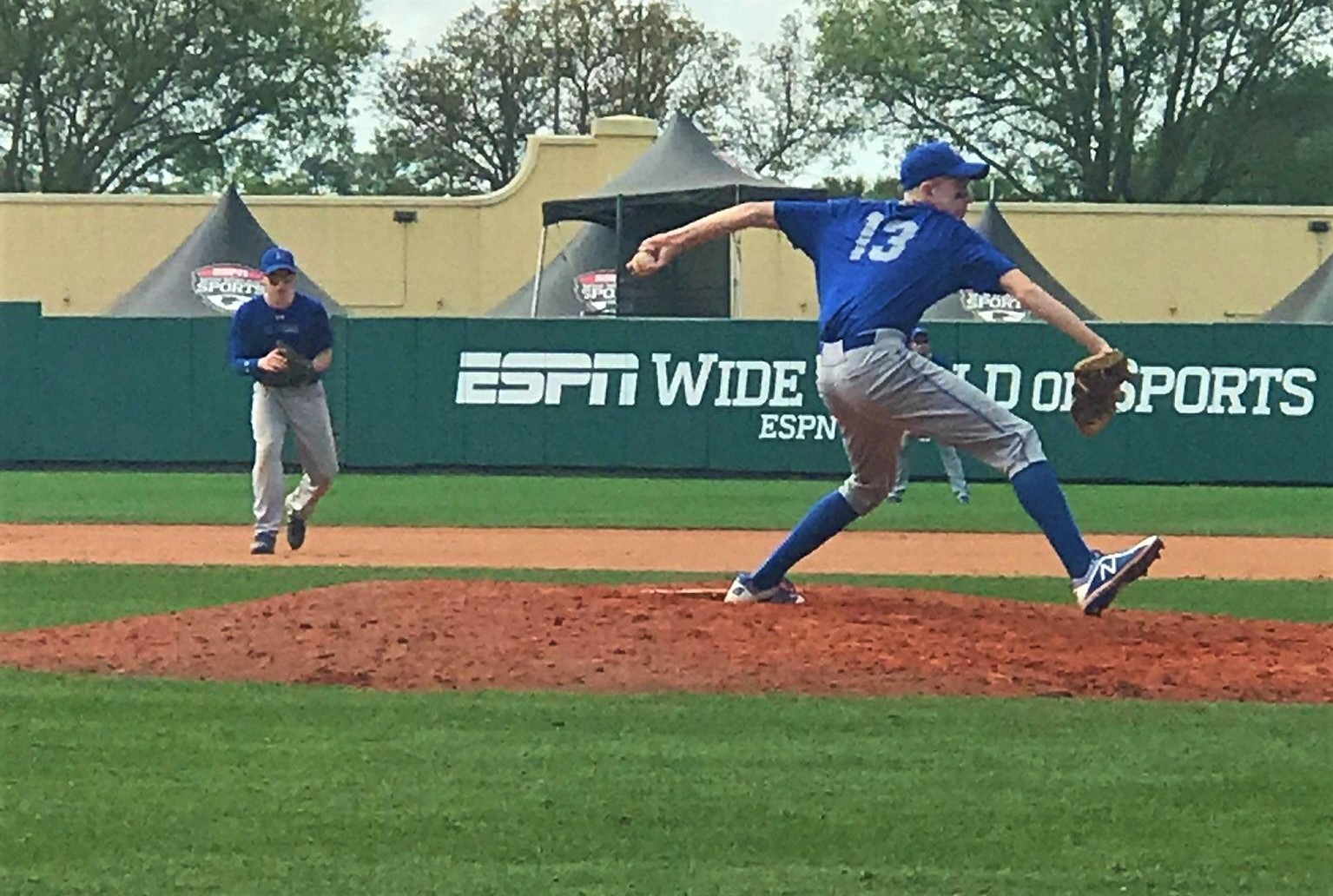 D9Sports.com/EYT Media is doing a series of player profiles on returning high-school athletes this summer. The year in school listed by the athlete is the year the athlete is entering this fall.
(Submitted photo. Photo by Lane Larimore)
BROC WEIGLE – SOPHOMORE – A-C VALLEY
Son of: Mike and Julie Weigle
Sports Played: Last year he golfed, played basketball and played baseball. This year his plan is to golf and play baseball.
Family Members Playing/Played Sports: His Dad played some football and threw in track.
2017-18 Highlights: In golf, he qualified for the District 9 meet but didn't attend the meet. In baseball, he was 2-4 with a 6.11 ERA while striking out 52 in just 36.2 innings of work. On offense, he added two RBIs and two runs scored.
Post-High School Plans: He would like to attend college and play college baseball.
Q&A With Brock Weigle
D9Sports: What is your favorite sport to participate in and why?
BW: Baseball, becauses its fun and I love the game.
D9Sports: What is your favorite memory, moment, game from playing high school sports?
BW: Getting my first varsity win while throwing a complete-game shutout against Keystone.
D9Sports: Why do you play high school sports?
BW: Because I like sports and it gives me something to do.
D9Sports: Who has had the most influence on your athletic career and why?
BW: My dad, because he helps me get better at all the sports I play.
D9Sports: Do you remember the first sport you played and did you like it right away or did it grow on you?
BW: The first sport I played was baseball (TBall) and I liked it right away.
D9Sports: Do you have a favorite number for a uniform? If so, what is the story behind that number?
BW: My favorite number is 13 because it's the number I wore when my summer league team won a couple of championships. So I've been superstitious ever since.
D9Sports: What would someone who doesn't know you be surprised to find out about you?
BW: That I like to buy A LOT of shoes.
D9Sports: If you could eat dinner with anyone famous (living or dead) who would it be and why?
BW: Chris Sale, so he could show me how he throws his slider.
D9Sports: Iphone or Android or Neither and why?
BW: iphone, because Android has bad cameras.
D9Sports: What is your go-to Social Media and why?
BW: Snapchat, because I can talk to my friends when I'm bored.
D9Sports: What do you like most about high school and why?
BW: Seeing all of my friends, because they make me laugh.
D9Sports: What do you like least about high school and why?
BW: Going to class and doing homework.
D9Sports: What question do you wish I would have asked you? And what is the answer to it?
BW: How long have you played your favorite sport? Answer: 11 years.