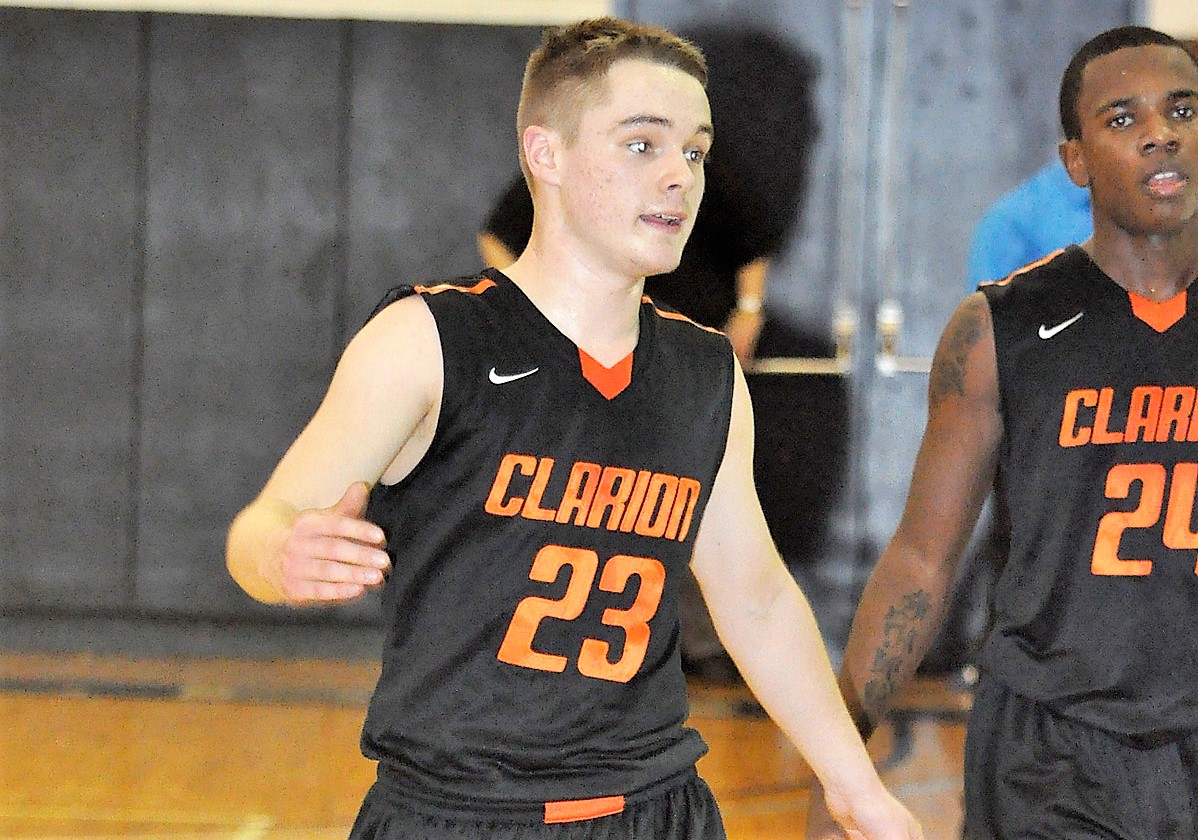 D9Sports.com and EYT Media are doing a series of player profiles on returning high-school athletes this summer. The year in school listed by the athlete is the year the athlete is entering this fall.
CAM CRAIG – SENIOR – CLARION
Son of: Jason and Tracy Craig
Sports Played: Golf, Basketball, Baseball
2016-17 Highlights: Cam had a strong junior year and was named first-team All-KSAC in basketball after leading Clarion in scoring at 13.8 points per game, which ranked 24th in District 9. He enters his senior year with 670 career points. Cam also played a key role in the Bobcats run to the PIAA Class 1A title game in baseball finishing third on the team with 17 RBIs while hitting .175 with a double and 12 runs scored. He also pitched in six games going 1-2 with a 2.33 ERA. In 18 innings of work, he struck out nine.
Post-High School Goals: Cam plans on attending college to pursue a career in physical therapy. He would like to play either basketball or baseball in college.
Q&A With Cam Craig
D9Sports: What is your favorite sport to participate in?
CC: If I had to pick it would be basketball just because I love the game, the tempo and the atmosphere. But I love to play any sport.
D9: What is your favorite memory, moment, game from playing high school sports?
CC: So far, my favorite memory in high school sports has to be making it to the state championship in baseball this summer. That experience was incredible and something I will never forget the rest of my life.
D9: Why do you play high school sports?
CC: I play sports because of the leadership, friendship, and opportunities that sports can give you. As well as all the memories you make on the way.
D9: Is there a high school player on your team or another team that you enjoy watching play? If so, why?
CC: I really enjoyed watching RJ Laugand (Clarion-Limestone) play high school and now college basketball just because of his style and high basketball IQ. He's the type of player that anyone can learn from or improve just by watching him or playing with him.
D9: When not playing sports I would rather (pick one) – Go to work, play video games, shop, hang out with friends, play pickup sports, go the movies
CC: Go to the movies
D9: If you could go anywhere in the world, where would it be and why?
CC: Europe. To sight see and taste the food my uncle always tells me about.
D9: Who has had the most influence on you as a person?
CC: My mom and dad. They always know what's best for me and they've helped me all my life.
D9: What do you like most about growing up in your hometown?
CC: I like how there isn't a lot of people, everybody knows everybody and a small school allows people to play multiple sports throughout high school.
D9: What do you wish you could change about growing up in your hometown?
CC: Having the food trucks from ALF come in the spring.
D9: What question do you wish I would have asked you? And what is the answer to it?
CC: I wish you would've asked what I would say to underclassmen playing sports since I am now a senior. I would've said to really soak in playing sports in high school. Don't take it for granted, because one day you'll be sitting answering questions for a profile the summer before your senior year and realize that this is it. So really enjoy it while you can, and have fun.
D9: Do you or have you had any siblings or other immediate relatives who have played high school sports?
CC: My brother Josh who is gonna be a sophomore. He plays all the sports I do, he is also a player that I love to watch and hope he continues to do the things he's been doing.