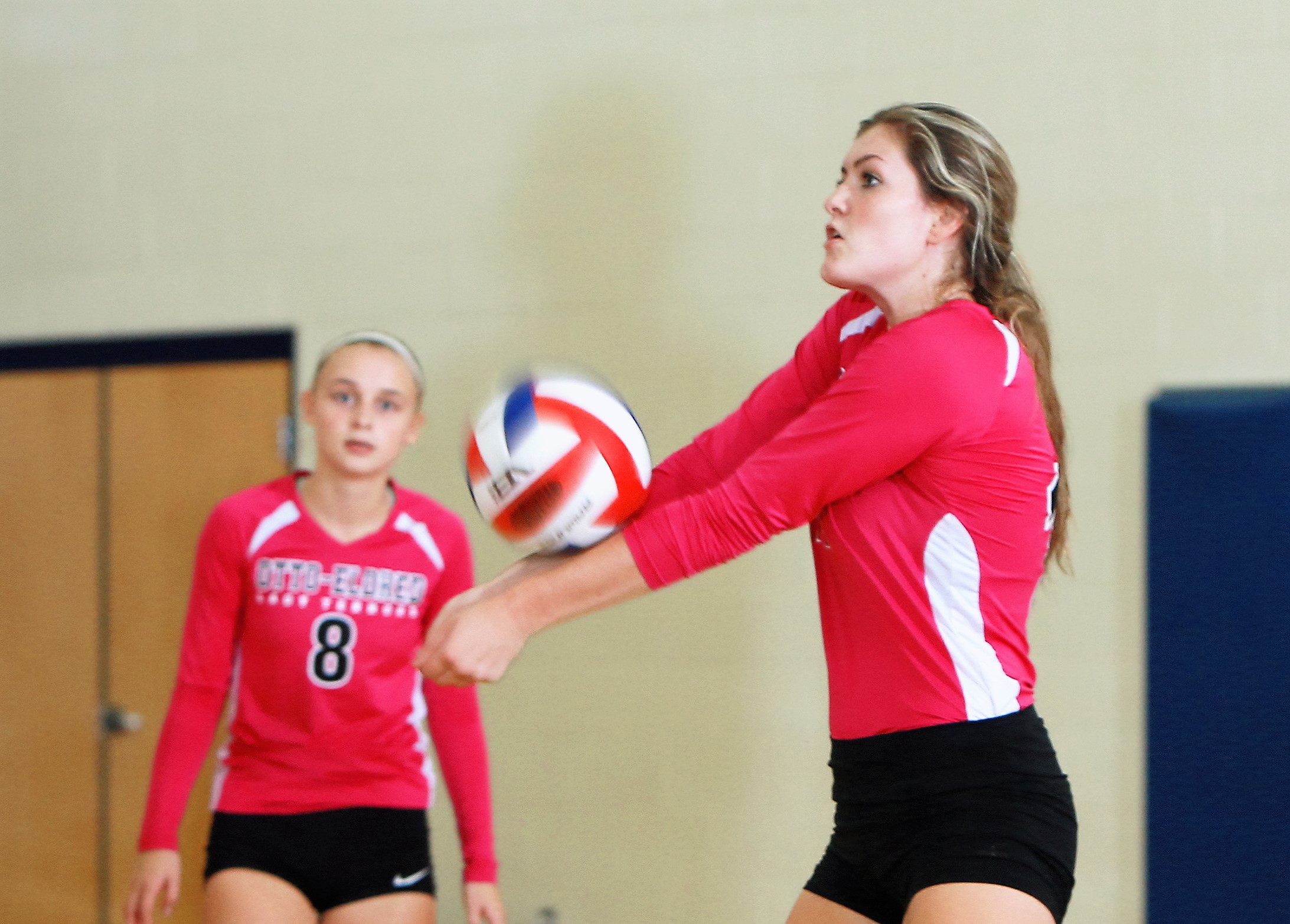 D9Sports.com and EYT Media are doing a series of player profiles on returning high-school athletes this summer. The year in school listed by the athlete is the year the athlete is entering this fall.
CAMRYN THOMAS – SENIOR – OTTO-ELDRED
Daughter of: Jame and Inge Thomas (Dad is the head volleyball coach at Otto-Eldred)
Sports Played: Volleyball, Basketball, Softball, Track & Field
2016-17 Highlights: Camryn was one of the top girls' basketball players in District 9 and in Class 1A in the state and earned first-team All American Awards & Engraving/D9Sports.com District 9 honors and third-team All-State honors after averaging 16.0 points and 10.1 rebounds per game for the District 9 Class 1A runner up Lady Terrors. She recorded 15 double-doubles on the season and helped Otto-Eldred to the second round of the PIAA Tournament. She enters her senior season with 921 career points. In volleyball, Camryn was named a second-team Pennsylvania Volleyball Coaches Association District 9 Class 1A selection. She was also a key contributor to Otto-Eldred's softball team that qualified for the District 9 playoffs seeing some time in the circle, and in track and field she finished 11th in D9 in the high jump with a leap of 4-feet, 8-inches.
Post-High School Goals: Camryn plan on either attending college or joining the military. She would like to continue her volleyball career.
Q&A With Camryn Thomas
D9Sports: What is your favorite sport to participate in?
CT: Volleyball
D9: What is your favorite memory, moment, game from playing high school sports?
CT: Coming back to beat Coudersport in volleyball after being down two sets and celebrating with the fans afterward.
D9: Why do you play high school sports?
CT: Sports are my life and everything I do is somehow connected with sports.
D9: Is there a high school player on your team or another team that you enjoy watching play? If so, why?
CT: Gracie Hamilton from Northern Potter because she's an amazing athlete and it was always fun to compete against her because she's a class act.
D9: When not playing sports I would rather (pick one) – Go to work, play video games, shop, hang out with friends, play pickup sports, go the movies
CT: Hanging out with friends in and out of sports.
D9: If you could go anywhere in the world, where would it be and why?
CT: Germany because my grandma grew up there.
D9: Who has had the most influence on you as a person?
CT: My parents and my big sister, Taylor.
D9: What do you like most about growing up in your hometown?
CT: All of the support from the community makes us like a big family.
D9: What do you wish you could change about growing up in your hometown?
CT: I wish there were more things to do.
D9: What question do you wish I would have asked you? And what is the answer to it?
CT: What kind of student am I? I am a National Honor Society and High Honor Roll student.
D9: Do you or have you had any siblings or other immediate relatives who have played high school sports?
CT: My dad played basketball and baseball. My mom played volleyball, basketball, and track. My sister, Taylor, played volleyball, basketball, and softball.