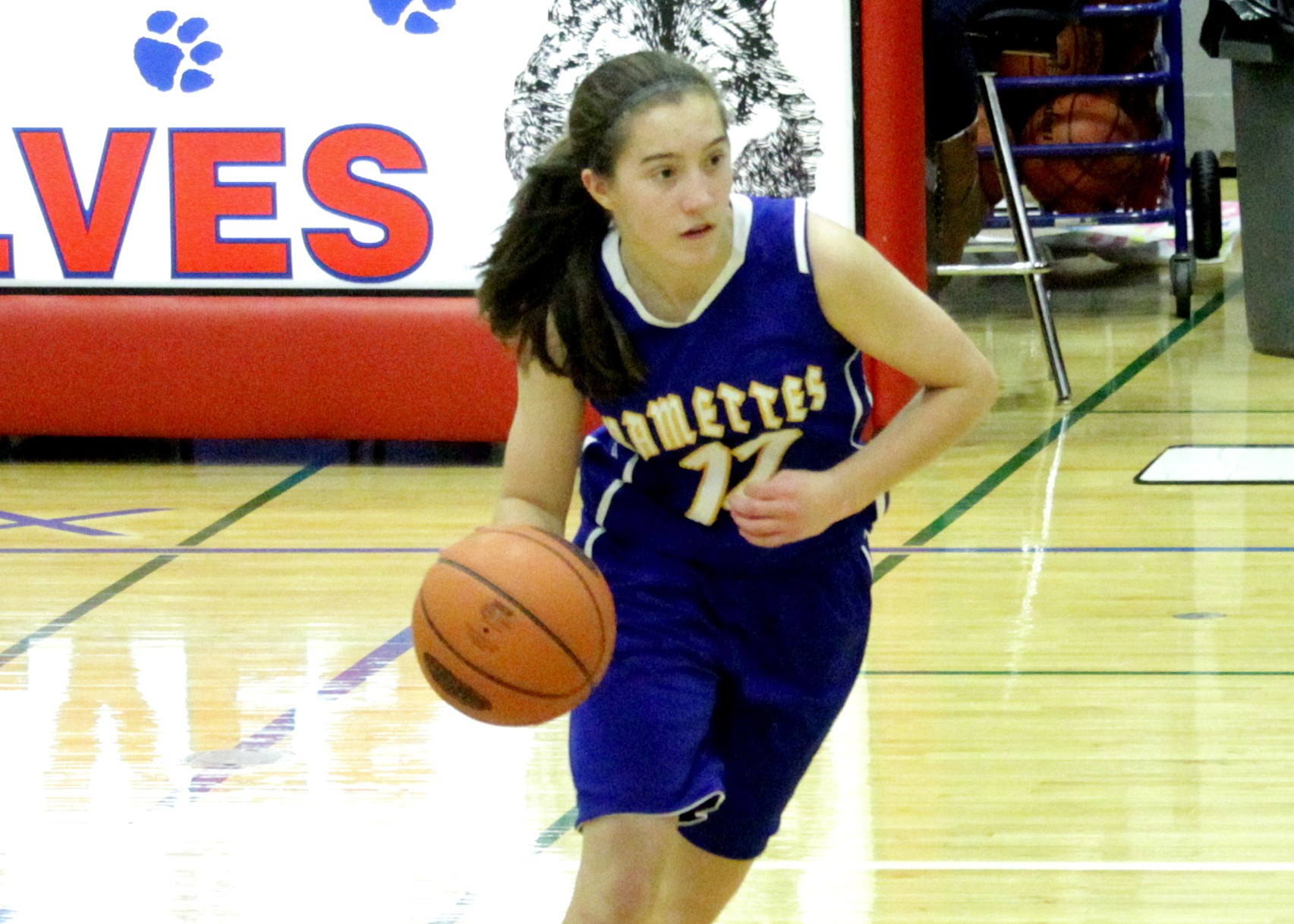 D9Sports.com and EYT Media are doing a series of player profiles on returning high-school athletes this summer. The year in school listed by the athlete is the year the athlete is entering this fall.
CASSIDY KING – Sophomore – Johnsonburg
Daughter of: Mike and Jaci King
Sports Played: Soccer, Basketball, Track & Field
2015-16 Highlights: Cassidy had a strong freshman campaign for the Ramettes. In basketball, she was the second-leading scorer for the Class A playoff qualifiers scoring 9.5 points per game to go with 5.1 steals and 5.0 rebounds per contest. In track and field, she was even stronger running a leg on Johnsonburg's District 9 Class AA champion 4×100-meter relay team that won the D9 title in a time of 49.93. She also finished second in the long jump with a leap of 16-7 ¼ and also took 22nd in the state in the event. In addition, she finished eighth in D9 in the Triple Jump and 10th in the 100-meter dash.
Post High School Goals: King would like to attend college to be a physical therapist and would love to play basketball in college.
Q&A With Cassidy King
D9Sports: Do you have a favorite sport, and if so why?
CK: My favorite sport is basketball because it is very competitive and fast paced.
D9: What is your best high-school related sports memory and why?
CK: My best memory would be when our 4×100 relay team won districts, and we got under 50 seconds because all year we were trying to get under 50 seconds and then we finally did.
D9: Has there been a coach and/or teacher who has influenced you the most in your high-school career to this point, and if so, why?
CK: A coach that influenced me the most is my dad because he always pushes not only me but our entire team to be the best we can be.
D9: What do you like best about playing sports in high school?
CK: The thing I like most about playing sports in high school is being able to play with my friends and making new friends from other schools.
D9: What is the hardest part about playing sports in high school?
CK: The hardest thing is probably finding time to do homework and study.
D9: How much offseason work do you put into your sports?
CK: I'd say I put a lot of offseason work into my sports. I play on a tournament basketball team and do workouts for track during the summer.
D9: What is your favorite subject in school?
CK: History
D9: What do you like to do for fun when you aren't playing sports?
CK: When I'm not playing sports I like to spend time with my family and friends.
D9: What are your goals for the upcoming school year both sports wise and academically?
CK: My goals academically would be to keep getting good grades. My goals sports wise would just be to succeed and do my best in every sport.