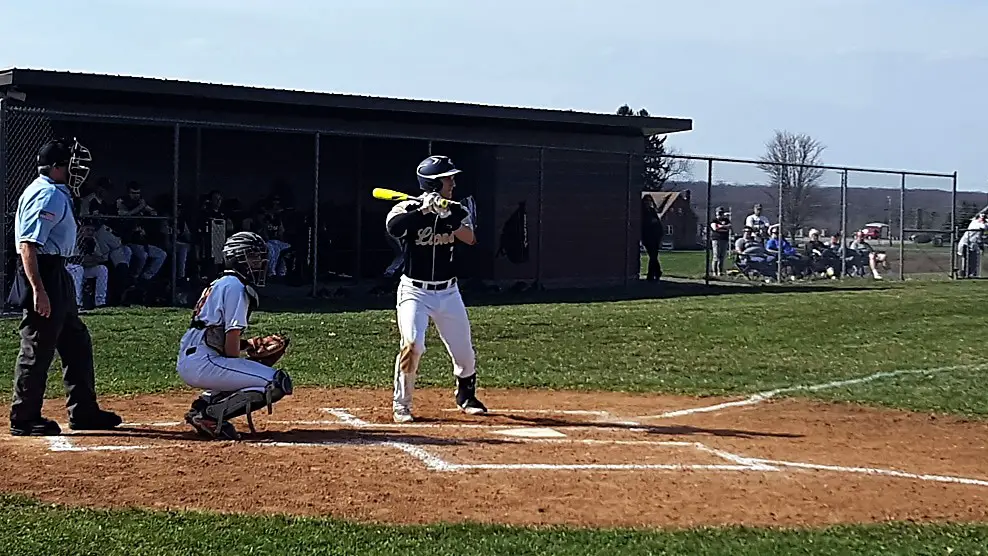 D9Sports.com and EYT Media are doing a series of player profiles on returning high-school athletes this summer. The year in school listed by the athlete is the year the athlete is entering this fall.
COLBY HIMES – JUNIOR – CLARION-LIMESTONE
Son of: Kevin and Jackie Himes
Sports Played: Football and Baseball
2016-17 Highlights: Colby helped the C-L football team to its first District 9 playoff appearance since 2005. He had 26 tackles on defense with a sack and an interception and also saw a bit of time on offense with 20 yards rushing and one catch for 17 yards. In baseball, he helped the Lions to the District 9 playoffs as well by hitting a team-leading .429 with five doubles, a triple and seven RBIs while scoring 19 runs and stealing seven bases.
Post High School Goals: Colby plans on attending college and majoring in Business or Health Management and would like to play college baseball.
Q&A With Colby Himes
D9Sports: What is your favorite sport to participate in?
CH: Without a doubt, baseball.
D9: What is your favorite memory, moment, game from playing high school sports?
CH: For football beating Otto-Eldred in the playoffs, getting my first varsity interception and helping get C-L football their first playoff win in 10 years and also helping win the school a KSAC (Small School) Championship. In baseball, my memories come from every time I step on the field. Every time I get a hit, steal a base or make a play on the field. They are all special to me.
D9: Why do you play high school sports?
CH: Because I'm a playmaker, and I like to make plays.
D9: Is there a high school player on your team or another team that you enjoy watching play? If so, why?
CH: I enjoy watching all talented athletes who want to play and who are out there making the plays.
D9: When not playing sports I would rather (pick one) – Go to work, play video games, shop, hang out with friends, play pickup sports, go the movies
CH: I would like to hang out with my friends, but I end up working or studying.
D9: If you could go anywhere in the world, where would it be and why?
CH: Go on a dream vacation with my friends to Bora Bora.
D9: Who has had the most influence on you as a person?
CH: The Lord, my parents, and most the athletic coaches I have had. Also a special thank you to D Sloan and J Quinn for always sharing their words of wisdom with me.
D9: What do you like most about growing up in your hometown?
CH: It's right in between Pittsburgh and Erie.
D9: What do you wish you could change about growing up in your hometown?
CH: I wish we could have an indoor sporting complex for ALL kids to use.
D9: What question do you wish I would have asked you? And what is the answer to it?
CH: Is there a sport that you wish you would have played but you never did? – Hockey
D9: Do you or have you had any siblings or other immediate relatives who have played high school sports?
CH: No, I am an only child.