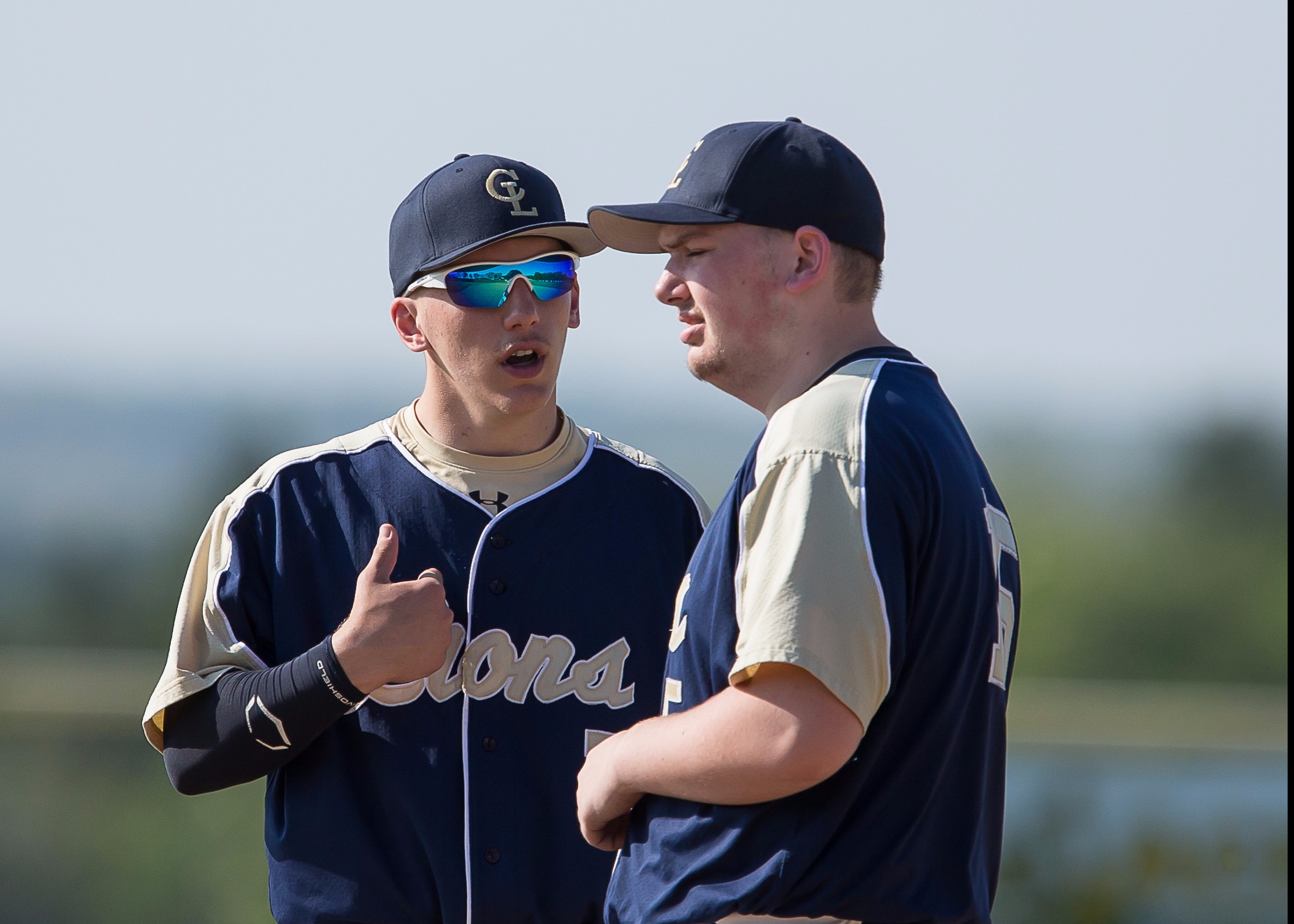 D9Sports.com and EYT Media are doing a series of player profiles on returning high-school athletes this summer. The year in school listed by the athlete is the year the athlete is entering this fall.
COLBY HIMES – Sophomore – Clarion-Limestone
Son of: Kevin and Jackie Himes
Sports Played: Football, Basketball, Baseball
2015-16 Highlights: Himes had the most impact for C-L in baseball this past spring ranking second on the team with a .423 batting average. He had four doubles, two triples and 10 RBIs in 16 games while getting on base at a .492 clip and have a 1.069 OPS as a freshman.
Post High School Goals: Only entering his sophomore year this fall, Colby has already given a lot of thought as to what he would like to do post high school. He would like to attend college and play baseball while majoring in business or health management. He has had thoughts about being a biology or chemistry major and becoming a chiropractor.
Q&A With Colby Himes
D9Sports: Do you have a favorite sport, and if so why?
CH: Baseball. I fell in love with it as a young kid and my passion keeps growing for it every day.
D9: What is your best high-school related sports memory and why?
CH: Being able to play at Kelly Automotive Park (Pullman Park) in Butler because of its rich history and great looks. I also played one of my best baseball games ever there.
D9: Has there been a coach and/or teacher who has influenced you the most in your high-school career to this point, and if so, why?
CH: There have been many great teachers who have influenced me in many different aspects of my life. A few that standout are Coach/Teach Mr. Smith, Coach/Teacher Mr. Beskid, Dr. Sloan, Mrs. Schirmer, Mrs. Jones and many more.
D9: What do you like best about playing sports in high school?
CH: The challenges and life lessons that sports provide.
D9: What is the hardest part about playing sports in high school?
CH: Finding the right balance between sports, school work and my personal life.
D9: How much offseason work do you put into your sports?
CH: Playing three sports, I never have an offseason. My training is year round.
D9: What is your favorite subject in school?
CH: Science and history.
D9: What do you like to do for fun when you aren't playing sports?
CH: Spending time with my friends and family, cooking and enjoying mother nature.
D9: What are your goals for the upcoming school year both sports wise and academically?
CH :Academically, I would like to continue my 4.0 GPA and continue to be one of the top five in my class. Sports wise, I would personally like to improve my stats from last year. Teammate wise, I want to be the team player that will contribute to my team in any way I can. While doing this, I hope we can bring home as many KSAC and District 9 titles as possible.