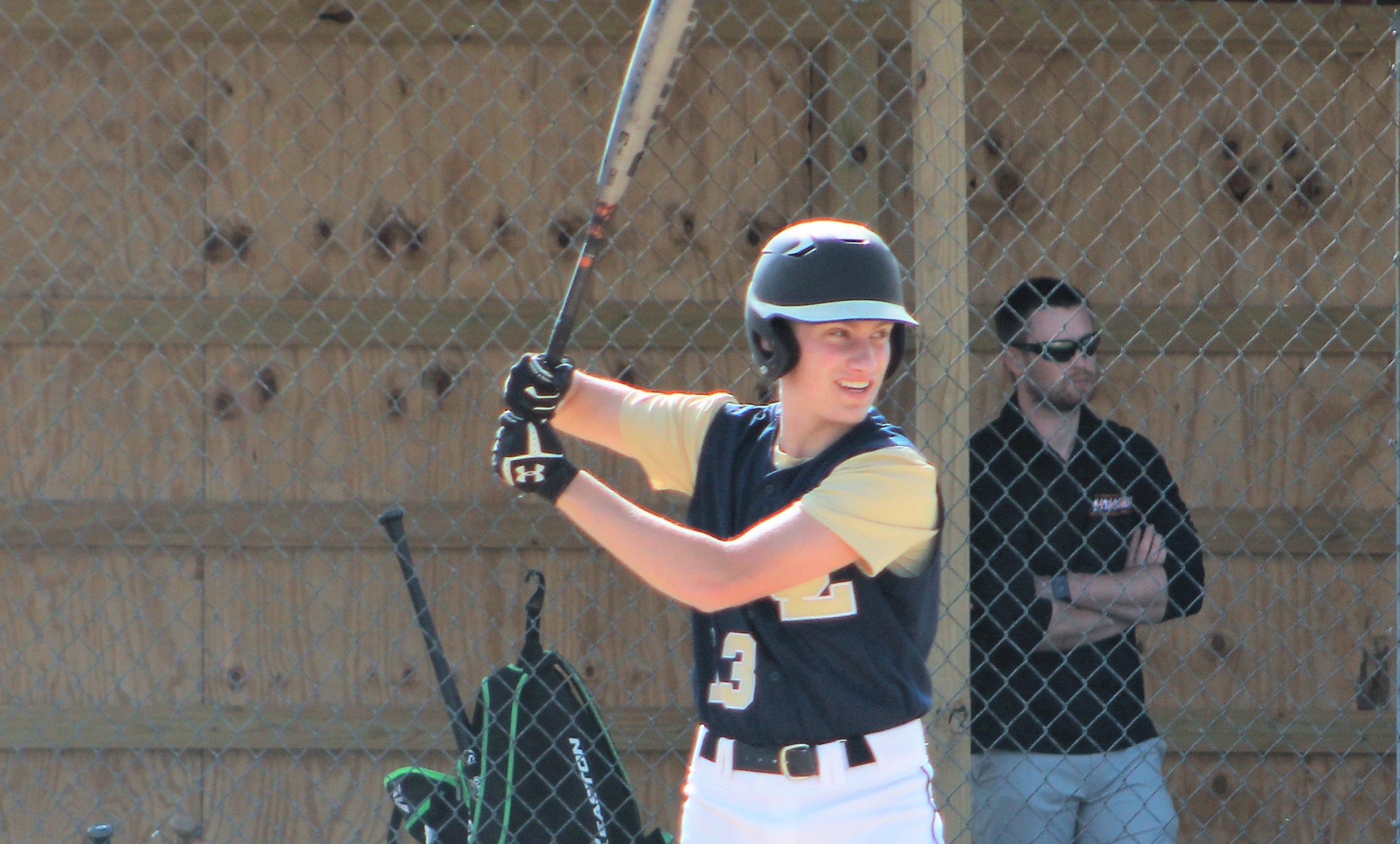 D9Sports.com/EYT Media is doing a series of player profiles on returning high-school athletes this summer. The year in school listed by the athlete is the year the athlete is entering this fall.
(Photo by Jared Bakaysa of JB Graphics. See more of Bakaysa's work here)
COLE GRENCI – SENIOR – CLARION-LIMESTONE
Son of: Reed Grenci and Beth Grenci
Sports Played: Football and baseball
Family Members Playing/Played Sports: Dad played hockey at Butler
2017-18 Highlights: In baseball, he helped C-L to a fourth-place finish in District 9 Class 1A by hitting . 265 with two doubles, five RBIs and eight runs scored. He also stole five bases. In football, he had six carries for 22 yards and four catches for 84 yards and a touchdown while also making five tackles on defense.
Post-High School Plans: He plans to attend flight school and pursue his dream of being a pilot.
Q&A With Cole Grenci
D9Sports: What is your favorite sport to participate in and why?
CG: Baseball is hands down my favorite sport because it's America's pastime and there is nothing better than playing the game you love with your best friends.
D9Sports: What is your favorite memory, moment, game from playing high school sports?
CG: My favorite memory would have to be the comeback win we had against Punxy in football last year.
D9Sports: Why do you play high school sports?
CG: I play high school sports to get out and play with my friends and meet new friends along the way.
D9Sports: Who has had the most influence on your athletic career and why?
CG: I'd have to say my dad has had the most influence on me because he is always pushing me to work hard and always do the best I can do.
D9Sports: Do you remember the first sport you played and did you like it right away or did it grow on you?
CG: The first sport I played was baseball and I actually didn't like it at all and did not play for a couple of years then it grew on me in Little League.
D9Sports: Do you have a favorite number for a uniform? If so, what is the story behind that number?
CG: No. 13 is my favorite jersey number because it's been my baseball number for years and it just grew on me from there.
D9Sports: What would someone who doesn't know you be surprised to find out about you?
CG: They would probably be surprised to know that I am actually a very funny person and love to joke around with people.
D9Sports: If you could eat dinner with anyone famous (living or dead) who would it be and why?
CG: I would go to dinner with Post Malone. I feel we have the same personality and we would bond good together.
D9Sports: Iphone or Android or Neither and why?
CG: Hands down iPhone.
D9Sports: What is your go-to Social Media and why?
CG: Snapchat because I like to see people's faces when they send a message to me.
D9Sports: What do you like most about high school and why?
CG: I love interaction with people.
D9Sports: What do you like least about high school and why?
CG: I don't like all of the drama that goes on in high school.
D9Sports: What question do you wish I would have asked you? And what is the answer to it?
CG: I wish you would've asked is there a sport you wish you played that you don't. And it would be hockey. I love the sport of hockey and I would play year if I could.